This post may contain affiliate links. If you buy thru these links, we may earn a commission at no additional cost to you.
---
Live near a state park? Consider yourself lucky!
I love visiting state parks, and I'm pretty happy to be within close driving proximity of some amazing state parks in Florida.
Even when I'm traveling, I'll almost always make time to visit a state park in the area. There are several state parks around the United States that I've come to love and visit time and time again — whenever I'm nearby.
But what makes state parks so great, anyway?
If you're thinking that state parks are smaller (or less significant) than national parks, think again!
Here's how a state park is different from a national park, and why I make a point to visit state parks as often as possible…
National Park vs. State Park
Yes, many state parks are smaller in size than national parks. And it's true that national parks are often far more well known than state parks.
Consider, for example, the grand size and popularity of Yellowstone National Park or Yosemite National Park.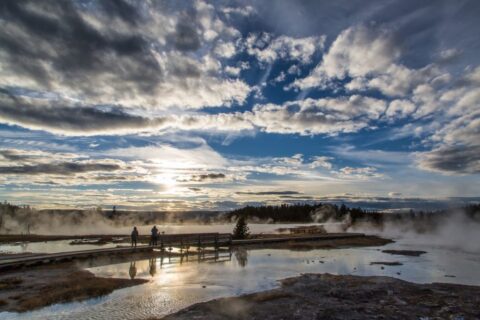 Admittedly, there are few state parks that measure up to either of those landmarks — either in terms of size or widespread popularity.
There are probably a dozen or so major national parks that just about everyone knows about, including the Everglades National Park in Florida and Grand Canyon National Park in Arizona.
But there are soooooo many more state parks… and they're worth their weight in gold, too!
For comparison's sake:
There are 59 national parks in the United States that total over 84 million acres of land.
There are 10,336 state parks in the United States that total over 18 million acres of land.
Find A National Park:
I discovered the National Park System actually has 400+ sites, many of them just as awesome as the 59 national parks — just without the Congressional stamp making them capital N and capital P. Source
So, why do I favor state parks? And what exactly will you find in the state parks?
Here's a breakdown of some of the amazing things you'll find in across all state parks:
241,255 – Campsites
38,200 – Miles of trails
9,457 – Cabins and cottages
9,067 – Trails
7,420 – Lodge rooms
335 – Horse stables
320 – Marinas
291 – Swimming pools
146 – Ski slopes
142 – Golf courses
Beyond numbers, there are a few other differences between state parks and national parks:
State parks are operated by state governments, whereas the federal government oversees national parks.
State parks often have many amenities, whereas national parks generally offer a greater proportion of more undeveloped land and sweeping expanses of wildlife.
State parks are often located in closer proximity to urban locations than many national parks.
Many of the differences between state parks and national parks can make visiting a state park more desirable — for locals and tourists alike.
It is becoming increasingly difficult for men and women in great cities to go back to the great outdoors and there renew the springs which nourish and sweeten their lives. The real wilderness lies too distant from them. The only countryside they know is hedged in and fenced and offers no opportunity for a real taste of that hardship or at least that absence of the more softening influences of city life which their inner being craves. National Parks partly fill this need, but they are remote from the great masses of population; consequently, the great movement for State Parks in recent years has come from a realization of the need and of the remedy. The State Park has come to stay. It is a growing factor in modern American life, and it is one of the most hopeful, for it is a reaction of the inner instincts of humanity against a wholly new and artificial environment which threatens not only the impairment of its life but the mutilation of its soul. Source
Let me share with you 4 reasons why I really enjoy visiting state parks…
4 Reasons I Like Visiting State Parks
#1 – Many state parks have free admission.
I've visited several state parks, and most of those have been either free or cost less than $5 for entry.
What does Yellowstone National Park cost for entry on a regular basis? $30 per passenger car!
Of course, we're talking about one of the world's most beautiful and famous national parks, but still… $30 is a lot of money for some folks. (On the plus side, an annual pass good at all U.S. national parks is quite reasonable at $80.)
Here's why visiting a state park makes good financial sense:
Chances are your local state park a few miles away has a passenger carload entrance fee of less than $5 or $10.
Some state parks even offer free admission year round — like Tennessee state parks!
Virtually every state park can be visited for free on certain days each year — like on Black Friday or on New Year's Day, for example.
Like to visit state parks often? You can get a state park pass and visit all the state parks in your state for one low fee for a year.
#2 – There are lots more state parks to choose from.
Yes, there are more than 400 national park sites around the United States, but there are more than 10,000 state parks, too!
Simple math means there are, of course, more state parks to choose from. But it's more than a numbers game. This also means there is more variety of state parks you can visit, and thus more opportunities to find a state park that appeals to you.
Here's a glance at a few of the best state parks around the United States and what each has to offer:
#3 – The crowds tend to be smaller at state parks.
With almost everyone clamoring to visit national parks, it seems there's plenty of room to roam at state parks.
I visit state parks often and I've yet to see one that's crowded.
I thought this was maybe just something only I've noticed. But other travel bloggers also say that state parks are superb alternatives for adventurers who want to avoid busy national parks.
And you might be surprised at how many state parks are really hidden gems — places relatively few people even know about and visit.
For example, one of my favorite tucked-away state parks in Florida is Egmont Key State Park. It's a slice of old Florida beach paradise on the Gulf of Mexico and can be reached only by boat. It's one of the prettiest Florida beaches, and yet there are so few people visiting the place. (Oops, the secret is out now.)
It's likely you've got one of these "secret" state parks nearby you, too.
#4 – State parks are usually more convenient to visit.
I've never had to travel very far to get to the state park I wanted to get to.
Oh, I've been to plenty of state parks out of state, faraway from home — but they've always happened to be easy to reach along my path. Back home for me, I'm living within a 30-minute drive of about 10 state parks in Florida.
Some examples:
And… all of these observations are based simply on my own experiences.
When you've got 10,000 state parks scattered around America, you're never really very far from one. I bet you've got a great state park less than 1 hour from your home!
Find A State Park: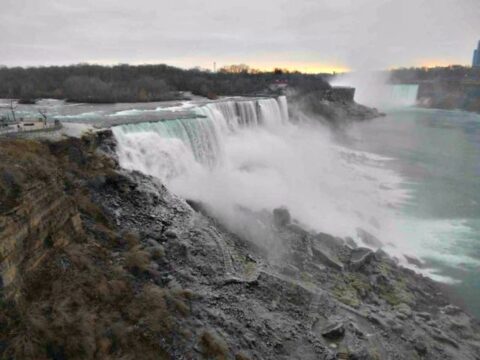 If the national parks are the polished crown jewels of the U.S. public land system, our state parks are the geodes that litter the American West. Source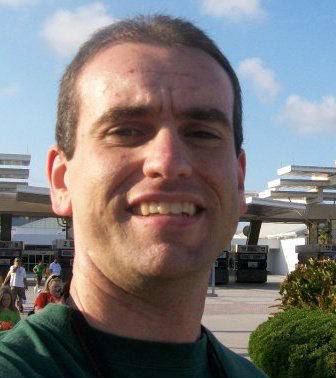 I'm a Florida native, a roller coaster junkie, and a frequent traveler. (Long road trips are my favorite.) Born and raised in Tampa, I grew up visiting Busch Gardens Tampa Bay. I authored the book Busch Gardens Tampa Bay: Images of Modern America, which details the colorful history of the Busch Gardens theme park. As a local historian, I've also written about other popular landmarks and attractions for a variety of publications. Here, on this Travel Guide, I like sharing little-known facts and fun stuff about all the places I've been — so you will have a good idea of what those places are like and what you should know before you go. I especially enjoy helping others plan fun trips… on a budget!