This post may contain affiliate links. If you buy thru these links, we may earn a commission at no additional cost to you.
---
South of the Border has lured weary motorists driving through South Carolina along I-95 and U.S. 301/501 since 1950 — including me, during my annual travels between Florida and New England.
This quirky roadside attraction is a throwback to yesteryear, when Americans vacationed not by air, but by station wagon.
Decades later, Pedro, the Mexican-inspired mascot of this post-World War II landmark still beckons the young and old alike with his witty billboards, kitschy eye candy, and 200-foot-tall neon-lit sombrero.
Some 8 million people a year visit South of the Border, Dillon SC — putting it ahead of most United States theme parks, attendance wise. It's clearly one of the best free things to do in South Carolina.
If that's not enough to convince you to stop by South of the Border, maybe the 200-foot-tall Sombrero Tower — visible from miles around — will.
It's a place everybody has to see at least once!
My mom, whose family traveled from Florida to Boston at least twice a year in the 1950s and '60s, used to look forward to their ritualistic stops at this roadside attraction during their 21-hour drive up and down U.S. 301. It was a nostalgic moment for her when she and my dad took my sister and me to South of the Border for our first visit there in the 1990s.
What Is South Of The Border?
It's a unique collection of restaurants, gift shops, gas stations, and other tourist attractions situated in Dillon, South Carolina — just yards shy of the town's border with North Carolina.
This one-of-a-kind attraction in South Carolina features:
Restaurants
Gas stations
Motels — including the South of the Border Motor Hotel
Campgrounds
Truck stop
Fireworks stores
A mini golf course
Abandoned amusement park rides
Reptile Lagoon — the largest reptile habitat in the United States
Pedro's Pleasure Dome — where motel guests will find a large indoor pool, jacuzzi, and steam room inside a geodesic dome
Numerous statues of animals comically wearing sombreros
A wedding chapel (yep!)
The "SOB" water tower — SOB, as in South of the Border
The landmark's famous mascot is Pedro, a caricatured version of a moustached Mexican bandido. He's seen larger than life as a 97-foot-tall sign straddling part of the parking lot near the Sombrero Restaurant. (You can even drive your car between his legs!)
South of the Border is one of the most popular free things to do in South Carolina. You don't need to spend a dime walking around the place and taking cool snapshots of this retro landmark!
Even the items in the gift shops are pretty cheap. For example, I bought a South of the Border bumper sticker for 10 cents. A dozen postcards cost $1. You can buy mugs, hats, and T-shirts for less than $10 each. There's the expensive stuff, too — like a $600 pack of fireworks with the whole 9 yards.
Soda, coffee, hot dogs, and other standard snack fare are inexpensive, and gas prices there are usually in line with most other surrounding gas stations.
One of the best things about this place is that it's pretty clean… and safe!
The Story Behind South Of The Border
Developer Alan Schafer founded a beer stand called South of the Border Depot in 1949, at the site where South of the Border stands today.
The location was popular because nearby Robeson County in North Carolina was dry — meaning alcohol sales were prohibited. (Many counties throughout the South are still "dry" today.)
The Depot attracted many folks, especially those thirsty for a beer but who were unable to buy it closer to home due to liquor laws.
Playing up on the "South of the Border" theme, Schafer began adding Mexican souvenirs and other items — many made in Mexico. He even hired 2 young men he met while traveling in Mexico. Their names were Pedro and Pancho. The name "Pedro" stuck…
Why the faux-Mexican theming? South of the Border is a common reference to Mexico. There was even a popular Gene Autry movie from 1939 called South of the Border — it was still a fairly recent film when the attraction opened.
Gene Autry - South of the Border (from South of the Border 1939)
South of the Border expanded throughout the '50s. By 1954, a motel, cocktail lounge, gas station, and souvenir shop had been built there.
By 1962, the fireworks store opened and quickly became a huge hit — especially with locals from North Carolina, where fireworks were illegal.
The future for the roadside attraction was all but secured in 1964 when plans for Interstate 95 revealed the new highway would run right past the landmark, with an exit just feet from the gift shop!
By the end of the '60s, the park had a go-kart track, post office, barber shop, drug store, and other amenities — many of which are still operating there today.
Where Is South Of The Border?
South of the Border, Dillon SC can be easily reached via U.S. 301/501 or I-95.
It's hard to miss this 300-acre oasis in the dense pine forests of the Carolinas.
If the 150+ South of the Border billboards stretched along I-95 from Georgia to Virginia don't catch your eyes, the technicolor neon lights and huge sombreros visible off Exit 1 of I-95 in North Carolina certainly will!
South of the Border is pretty much always open, but be sure to verify operating hours for certain attractions, such as Reptile Lagoon. You can call (843) 774-2417 for exact hours.
More Info On South Of The Border
In addition to the links I've included above, here are some other resources to help you get the most from your time at South of the Border, Dillon SC: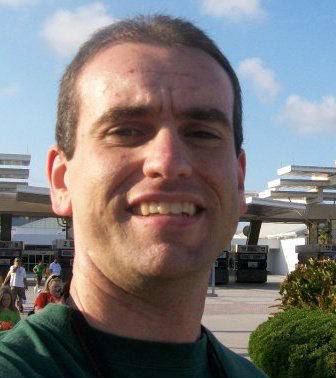 I'm a Florida native, a roller coaster junkie, and a frequent traveler. (Long road trips are my favorite.) Born and raised in Tampa, I grew up visiting Busch Gardens Tampa Bay. I authored the book Busch Gardens Tampa Bay: Images of Modern America, which details the colorful history of the Busch Gardens theme park. As a local historian, I've also written about other popular landmarks and attractions for a variety of publications. Here, on this Travel Guide, I like sharing little-known facts and fun stuff about all the places I've been — so you will have a good idea of what those places are like and what you should know before you go. I especially enjoy helping others plan fun trips… on a budget!