This post may contain affiliate links. If you buy thru these links, we may earn a commission at no additional cost to you.
---
Many people look forward to visiting Hoover Dam or some other water dam.
I've toured several dams before, and let me tell you — there's nothing like taking a walk across a dam! 
You feel so tiny when you're walking across a huge slab of concrete that stands 200, 300, or even 700 feet tall and holds back billions of gallons of water from flooding towns downstream.
Cool Facts About Water Dams
Water dams are designed for flood control purposes, irrigation objectives, and to produce electricity.
While I've been to dams in Florida, Alabama, and Tennessee… I still hope to someday visit Hoover Dam in Nevada, a landmark my parents toured in 1977 during their cross-country honeymoon road trip.
I've seen water dams big and small in my own travels. One of my favorites is Norris Dam near Rocky Top, Tennessee. It's located in the rugged, picturesque Appalachian Mountains of Eastern Tennessee.
I think everybody who visits dams has their favorite — but there's no denying that one of the most famous dams in the United States is Hoover Dam.
The dam itself is a massive curved wall, 660 feet thick at the bottom, tapering to 45 feet where a road crosses it at the top. It towers 726 feet above bedrock (about the height of a 60-story skyscraper) and acts as a plug between the canyon walls to hold back up to trillions of gallons of water in Lake Mead, the reservoir created by its construction. Four concrete intake towers on the lake side drop the water down about 600 feet to drive turbines and create power, after which the water spills out into the river and continues south. All the architecture is on a grand scale, and the design has beautiful Art Deco elements, unusual in an engineering project. Source
Built in the 1930s to produce electricity for Arizona, Nevada, and California, it was the world's tallest dam when it was dedicated in 1935. Today, it's the second-tallest dam in the United States behind 770-foot-tall Oroville Dam in California.
https://www.youtube.com/watch?v=TW0Md5yrZI4
Here are some fun facts about Hoover Dam:
It stands 726.4 feet tall and spreads as wide as 1,244 feet across the Black Canyon.
21,000 construction workers spent 5 years building Hoover Dam, from 1931 through 1936.
Naming the massive structure after 31st United States President Herbert Hoover was an unpopular decision with many — because his policies were associated with sparking the Great Depression.
When the Colorado River was dammed, a massive reservoir was created behind the Hoover Dam that's known as Lake Mead. Today it's the nation's largest reservoir and one of the most popular recreation spots in the country.
Hoover Dam holds back a massive amount of water — so much so that it deformed the Earth's crust and caused hundreds of small earthquakes during and after the construction!
Since I like big dams (and I cannot lie), I also suggest checking out Grand Coulee Dam — about 90 miles northwest of Spokane, Washington. It's billed as "The Nation's Powerhouse," generating hydroelectric power for much of the Pacific Northwest and serving as the largest electric power-producing facility in the United States.
There are hundreds of dams around the United States you can visit. Some states now even have water dam locaters — such as those for Ohio and Massachusetts. Look up your state to see if there's a list of dams located near you.
5 Tips For Visiting A Water Dam
So, what do you need to know before visiting Hoover Dam or any other water dam?
Here are a few things I've learned from personal experience:
Do's and dont's when you're visiting Hoover Dam.
More Tips For Visiting Hoover Dam & Other Water Dams
In addition to the links I've included above, here are some other resources to help you find fun, free things to do when visiting Hoover Dam and other popular dams: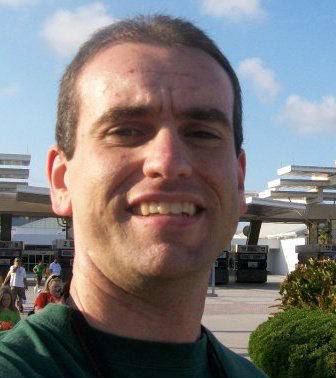 I'm a Florida native, a roller coaster junkie, and a frequent traveler. (Long road trips are my favorite.) Born and raised in Tampa, I grew up visiting Busch Gardens Tampa Bay. I authored the book Busch Gardens Tampa Bay: Images of Modern America, which details the colorful history of the Busch Gardens theme park. As a local historian, I've also written about other popular landmarks and attractions for a variety of publications. Here, on this Travel Guide, I like sharing little-known facts and fun stuff about all the places I've been — so you will have a good idea of what those places are like and what you should know before you go. I especially enjoy helping others plan fun trips… on a budget!