This post may contain affiliate links. If you buy thru these links, we may earn a commission at no additional cost to you.
---
Theme parks are the destination of choice for millions of Americans each year.
During any given spring or summer, you'll find tourists hitting the road and taking flight to visit any of the 400+ theme parks and amusement parks in the United States.
Whether you're visiting Walt Disney World, Busch Gardens, Six Flags, Cedar Point, SeaWorld, or any of the other amusement parks in the United States, there are many tips and tricks you can use to help maximize your fun and reduce the stress of spending an entire day at a theme park.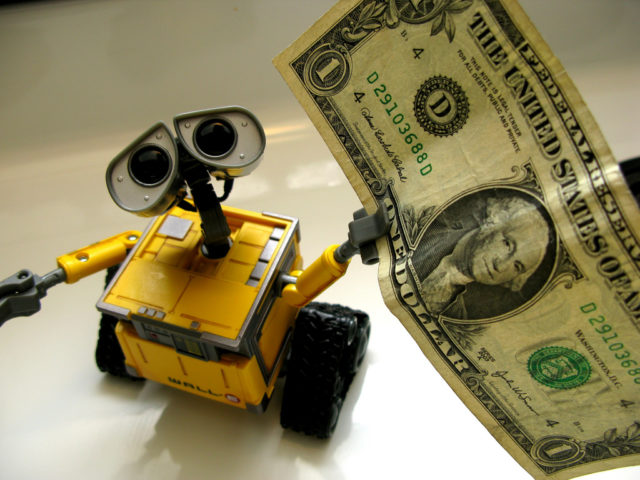 I should know, since I've visited amusement parks hundreds of times in my life and have even worked at one of the major Florida theme parks.
Here are my 12 hacks, tips, and tricks for visiting theme parks:
#1 – Buy Your Tickets Online
There are so many reasons why you should buy your theme park tickets online.
Not only are there many online amusement park discounts that can help you save money, but it's faster and more convenient to buy theme park tickets online than having to wait in line to buy them at the park.
#2 – Bring Ziploc Bags To Protect Your Cell Phone
Many theme parks offer at least 1 or 2 water rides, but before you start getting soaked, it's best to plan ahead by bringing along a Ziploc bag.
You'll be able to safely store your cell phone and any other water-sensitive belongings you happen to bring with you in the zip-sealed bag.
Of course, this is where the theme park attendant in me advises you to leave your personal belongings in a locker.
#3 – Plan A Meet Up Spot
In case you and your friends or family accidentally split up at the park, designate a time and place when and where you all will meet up.
Do yourself a huge favor and avoid choosing a place where just about everyone else in the park convenes — such as Cinderella's Castle at Magic Kingdom in Florida or Top Thrill Dragster at Cedar Point in Ohio.
Instead, choose a more obscure location — such as a certain snack bar or a spot near a small ride.
#4 – Going Solo? Look For The Single Rider Line!
One of the biggest benefits of visiting theme parks by yourself (besides fighting over which attraction you'll visit first) is using the single rider line.
Hitting single rider lines can save a huge amount of time, especially during busier periods — such as spring break, summer, and during the holidays.
#5 – Write Your Phone Number On Your Child's Hand Or Shoe
Many young kids don't know their telephone number and couldn't recite it to a responsible adult if asked.
If you and your child get separated while you're visiting a theme park, it will be much easier for an employee to notify you once they locate your child if they can simply read your cell phone number instead of having to ask your little one for it.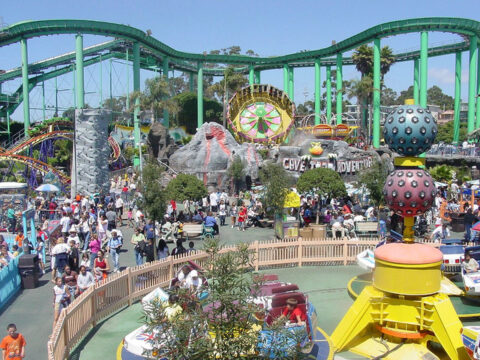 #6 – Bring Ponchos To Stay Dry On The Water Rides
Plan to hit the water rides but hope to stay dry while riding them? That's what ponchos are for!
Remember, ponchos are usually cheaper outside of theme parks than they are at the gift shops.
Even if water rides aren't in your future, rainy weather might be. Ponchos are lightweight and easy to pack inside your bag.
#7 – Bring Your Own Water Bottle
It's inevitable — you visit a theme park, you're going to get thirsty. If you're planning your roller coaster vacation or Disney getaway during a warmer time of the year, you'll need to be extra sure that you stay hydrated.
However, a bottle of water at a theme park will set you back anywhere from $2.50 to $5 each!
Beat the heat (and the expense) and buy your bottles of water at the grocery store or discount chain for a fraction of the price.
TIP:  Check ahead of time to make sure you're allowed to bring bottles of water into the theme park you're planning to visit. Different parks have different policies. However, all parks allow you to bring an empty water bottle that you can refill, as necessary, throughout the day.
#8 – Snap A Photo Of Your Parking Spot
You might try remembering that you parked your car in Clown Lot Row 24 Space 81, but by the time you're finished screaming on your first roller coaster of the day, you'll probably forget what lot your parked in — let alone what space.
Make things easier on yourself and snap a photo of your parking space on your phone camera. Then you'll have no problem finding your parking spot when it's time to head back to the hotel.
Or, try one of these smartphone parking apps that remembers precisely where you parked.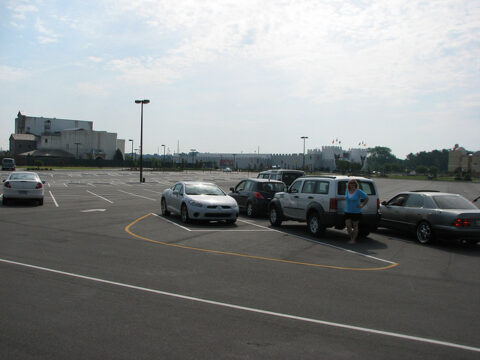 #9 – Arrive Early To Avoid Long Lines
Sure, you're on vacation. Why should you get up early then?
If you want to squeeze more fun into your day, you best arrive at the gate as early as you can. That way, you'll be able to hit the big rides first thing and avoid the long lines that will inevitably come as the day wears on.
You know what they say — the early bird catches the first roller coaster train.
#10 – Ask About Child Swap
If you're bringing young kids with you, they probably won't be able to go on all the rides you want to hit.
Don't worry — most theme parks offer child swap. It allows you and one of your adult companions to go on the same attraction one at a time without having to leave the kids alone or wait in line twice.
Ask an attendant at the theme park you're visiting how their child swap policy works.
#11 – Hit The Popular Rides During Big Shows & Major Park Events
I love watching the shows and parades inside the park.
But if you're there for only the rides, then schedule visits at the popular attractions during a time when major events like fireworks displays or parades are happening (unless you want to see one of those events).
This will allow you to enjoy the big rides while many of the other park guests are busy doing something else. That means shorter lines for you!
#12 – Upgrade Your Ticket For More Fun At Less Cost
If you had fun during your day at the theme park and think you want to come back sometime soon, stop by the guest services office or a ticket window and see if you can upgrade your ticket at a prorated discount price for a return trip.
Many theme parks offer season passes for a relatively small price over the cost of 1-day or weekend admission.
More Tips For Visiting Theme Parks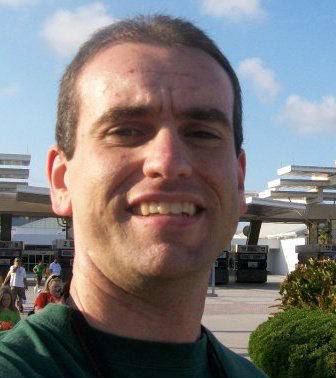 I'm a Florida native, a roller coaster junkie, and a frequent traveler. (Long road trips are my favorite.) Born and raised in Tampa, I grew up visiting Busch Gardens Tampa Bay. I authored the book Busch Gardens Tampa Bay: Images of Modern America, which details the colorful history of the Busch Gardens theme park. As a local historian, I've also written about other popular landmarks and attractions for a variety of publications. Here, on this Travel Guide, I like sharing little-known facts and fun stuff about all the places I've been — so you will have a good idea of what those places are like and what you should know before you go. I especially enjoy helping others plan fun trips… on a budget!