This post may contain affiliate links. If you buy thru these links, we may earn a commission at no additional cost to you.
---
It may seem oxymoronic to say that Florida actually has colorful fall foliage displays — but it's true. Fall in Florida is quite unique!
As a native Floridian, I've always grown up hearing about the beautiful displays of yellow, orange, purple, and red that proliferate throughout the Northeast during the months of September, October, and November.
And, while it's true that the Sunshine State isn't really known for its fantastic fireworks display of fall foliage cresting over mountainous hillsides, we do have some fall colors in Florida that are worth noting.
What To Expect From Autumn In Florida
So, what is fall in Florida really like?
Well, let's put it this way – when most states up North begin seeing the first hints of fall color in their leaves during mid to late September, we're still dealing with afternoon temperatures that reach through the 80s and flirt with 90.
In fact, we don't really start getting morning lows under 70 degrees on a regular basis until early to mid October.
And since cool, crisp evenings are necessary to help trigger the onset of leaf color change, the science behind fall colors in Florida doesn't even really kick into gear until the leaves up North have already peaked.
So… early to mid November is when the leaves in Florida begin their fall color display.
Some years are better than others when it comes to fall colors in Florida.
For example, every few years we tend to have several colder-than-average days — which, in turn, produce a far more vivid-than-usual fall color show here in Florida.
A typical display of Florida foliage includes scant hues of yellows, oranges, and reds — with some occasional purple.
Of course, in the Sunshine State, palms and firs proliferate. (Those are the evergreen trees that dominate much of the landscape here in Florida.)
As a result, fall in Florida is much more sporadic here than, say, New Hampshire or the Smoky Mountains — where there are many more deciduous trees.
Which Trees In Florida Have The Best Foliage Color?
If you're trying to figure out which trees in Florida produce the best fall color, here's your answer:
Red maple
Sugarberry
Persimmon
Sweetgum
Florida maple
Flowering dogwood
Sorrel tree
Sassafras
Cypress
There are many great places throughout Central and Northern Florida to see fall foliage from these colorful trees.
Yes, Southern Florida picks up a little hint of color in the autumn — but the color is far more muted there than in the northern half of the state.
Best Places To View Autumn In Florida
So, where should you go to see the best Florida foliage?
I love the drive along I-75 from Tampa north to Lake City. This route takes you through Florida's hillier region and features a multitude of trees — all which feature extraordinary color, at least by Florida's standards.
Another fantastic route for fall foliage drives in Florida is throughout the I-10 corridor. I've seen some really deep hues of classic red, orange, yellow, and purple in the extreme northern edge of the state.
However, you still must look carefully — because the fall coloration occurs mainly in blotches here in Florida. Remember, much of the woodland throughout the state is pine, which is an evergreen.
If you're coming to the state specifically to enjoy a Florida fall season, here are a few fun ways to take in the colorful Florida foliage:
If you're ever in the Florida panhandle region around early November, check out Torreya State Park — a 12,000-acre preserve with incredible views of the Apalachicola River.
Torreya is one of the highly popular Florida state parks and is, by far, one of the best places in the Sunshine State to view fall in Florida!
The 150-foot bluffs overlooking the banks of the river will remind you that Florida is far more diverse in topography than just rolling sand dunes along the Gulf Coast.
Here's a list of places to visit if you're looking for the closest fall foliage to Florida.
Like this post? Save it to read again later… or share with others on Pinterest!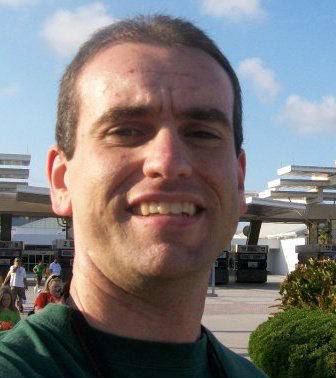 I'm a Florida native, a roller coaster junkie, and a frequent traveler. (Long road trips are my favorite.) Born and raised in Tampa, I grew up visiting Busch Gardens Tampa Bay. I authored the book Busch Gardens Tampa Bay: Images of Modern America, which details the colorful history of the Busch Gardens theme park. As a local historian, I've also written about other popular landmarks and attractions for a variety of publications. Here, on this Travel Guide, I like sharing little-known facts and fun stuff about all the places I've been — so you will have a good idea of what those places are like and what you should know before you go. I especially enjoy helping others plan fun trips… on a budget!