This post may contain affiliate links. If you buy thru these links, we may earn a commission at no additional cost to you.
---
I'm Josh, and I'm a member of Roller Coaster Riders Anonymous… If only there were such an organization, many people like me would probably be forced to join by their non-riding significant others.
Thankfully, my fiancee and I both love to ride roller coasters, and there's no reason we'd ever join a roller coaster riding cessation club if there were one. After all, we think there are few things that could possibly be more fun than strapping into a roller coaster and screaming until our voices are hoarse.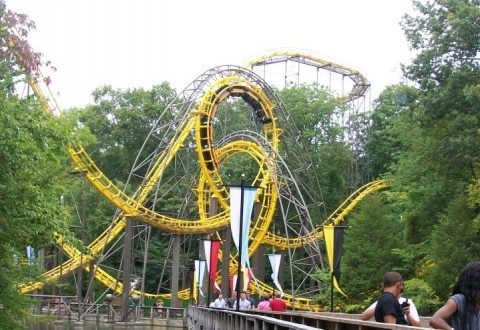 Roller coasters, and their forerunners, have been keeping thrill seekers busy — and screaming — since the 17th century, when so-called Russian Mountains first appeared in the area that would become known as St. Petersburg, Russia.
These 70- to 80-foot tall slides would eventually morph into the undulating wooden tracks that prevailed across the American landscape during the late 19th and early 20th centuries. Today, roller coasters come in all shapes, sizes, and thrills. Want to know more cool roller coaster facts?
Find out where the tallest, fastest, loopiest, and oldest roller coasters are — and more!
The Tallest Roller Coaster In The World Is…
The roller coaster record books are always changing, but one monster that has maintained the tallest roller coaster award since May 2005 is Kingda Ka at Six Flags Great Adventure in New Jersey.
Standing some 456 feet tall, Kingda Ka accelerates its riders to an astonishing 128 miles per hour in just 3.5 seconds, which also makes it the fastest roller coaster in North America.
Kingda Ka also currently holds the record for the longest drop on a steel roller coaster, at 418 feet.
The Fastest Roller Coaster In The World Is…
This ride, which operates at Ferrari World in the United Arab Emirates. Formula Rossa takes guests at astonishing speeds of 149 miles per hour and covers some 1.3 miles of track in about 90 seconds.
The Roller Coaster With The Most Loops Is…
If you head over to England, you better hold onto your hat!
That's where the most inversions on any roller coaster in the world can be found — 14 of them, to be exact — all on The Smiler, which is located at Alton Towers.
Stateside, the most inversions you'll find are half the amount that the Smiler dishes out.
Several U.S. roller coasters notch 7 inversions, including:
Some Of The Most Famous Roller Coaster Designers In The World Are…
There are many, many individuals that we should thank when it comes to the roller coaster.
Here are just a few names that every roller coaster buff should know:
More Fun Roller Coaster Facts
How To Plan A Super Fun Roller Coaster Vacation
Why Don't I Fall Out Of A Roller Coaster When I Go Upside Down?
5 Of The Tallest Roller Coasters In The U.S.
Science Facts About Roller Coasters
How Roller Coasters Work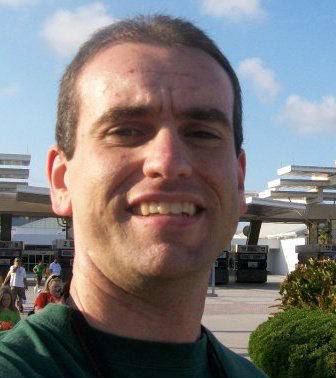 I'm a Florida native, a roller coaster junkie, and a frequent traveler. (Long road trips are my favorite.) Born and raised in Tampa, I grew up visiting Busch Gardens Tampa Bay. I authored the book Busch Gardens Tampa Bay: Images of Modern America, which details the colorful history of the Busch Gardens theme park. As a local historian, I've also written about other popular landmarks and attractions for a variety of publications. Here, on this Travel Guide, I like sharing little-known facts and fun stuff about all the places I've been — so you will have a good idea of what those places are like and what you should know before you go. I especially enjoy helping others plan fun trips… on a budget!