This post may contain affiliate links. If you buy thru these links, we may earn a commission at no additional cost to you.
---
Basically, there are 2 times when travel insurance is considered a must-have:
Whenever your trip is costing you a significant amount of money. Otherwise, if something goes wrong, you would be out of all that money and you'd have no recourse.
Whenever you're traveling abroad for business or for pleasure. Health, medical, and travel regulations are very different in other countries.  Travel insurance is the best way to protect yourself in a foreign country.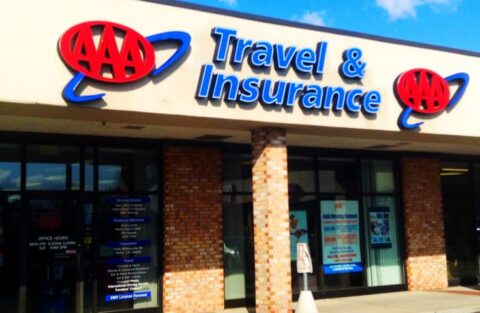 Travel insurance covers medical expenses, financial default of travel suppliers, and other losses incurred while traveling — either within one's own country or internationally. Source
If you're planning a trip and you're tempted to skip buying the travel insurance policy, here are 6 reasons why this could be a very big mistake.
#1 – Forced to Cancel Trip
If you have to cancel or cut your trip short due to a death in the family, illness, or a serious injury, then you could end up losing all of the money you spent on flights, accommodations, and activities.
With a travel insurance policy, this is one less thing you'll have to worry about.
Good To Know: "You can get travel insurance up until the day before you travel for Global Alert, Travel Guard, Travel Insured and TravelSafe or the day of departure for CSA and Travelex. You should get you get your travel insurance as soon as possible to maximize your benefits. If you wait to get it, you run the risk that something will happen before the policy takes effect." Source
#2 – Lost Passport and Cash
If you lose your passport and your cash (or they are stolen when you're abroad), you may need to get an emergency passport… FAST!
Travel insurance can cover in this situation, and when you return home you may be able to get back some of the money that you lost.
#3 – Tour Provider Goes Bankrupt
If the airline or travel supplier ceases business operations due to financial circumstances, you could find yourself in a very uncomfortable position.
Get a travel insurance policy which includes financial default coverage and you will not have to worry about how much you could stand to lose.
Good To Know: "Travel insurance plans cost between 4% and 8% of the total trip cost. This is the general range, but keep in mind that basic 'budget' plans can be less than 4%, and 'premium' plans can be over 12%." Source
#4 – Medical Evacuation
If you become sick or injured while traveling overseas, there is a chance that you might require emergency evacuation & repatriation back home. Emergency repatriation involves being flown back to your home country for medical treatment instead of receiving treatment in the country where the accident took place.
This can cost tens of thousands of dollars! If you don't have the money, then you could find yourself in a very dire situation.
Even if your health insurance covers treatment abroad, repatriation is rarely covered if you do not have a specific travel insurance policy.
#5 – Emergency Prescriptions
If your luggage is lost or stolen and your prescription medication is contained within it, then finding new medication is going to be high on your list of priorities.
With travel insurance, you can often get the cost of prescription medications covered in emergencies — so you won't have to spend a small fortune sorting it out.
Good To Know:  "Instead of buying a policy through a travel agent or booking site, go to an online broker such as InsureMyTrip.com, which sells coverage from 21 carriers, including CSA Travel Protection, MedJet Assist, and Travelex." Source
#6 – Bad Weather and Natural Disasters
You can't predict the future… or Mother Nature.
If you can't get home because of a hurricane, flood or other natural disaster at your destination, a travel insurance policy will protect you.
The Bottom Line…
In the end, it is almost always in your best interest to buy travel insurance!
The only downside I can think of is the fact that you'll be out the price you paid for the insurance if you never had to use it.
It's just too important to forget — especially with expensive trips or when traveling abroad — because it's the best way to protect yourself from unexpected expenses.
In fact, in the words of travel guru Peter Greenberg, "If you don't buy it, then more than your trip could be ruined!"
So look around for the best deal that you can find. Just make sure you understand the fine print before purchasing any travel insurance policy, because every company has a different list of things they include and exclude.
In the end, you'll appreciate traveling secure in the knowledge that you are financially protected no matter what happens while you're on your trip!
What About Trip Insurance From A Credit Card?
It's true. Some credit cards provide you with trip insurance (or travel protection) if you book the entire trip on that credit card.
Just be sure to read the fine print closely.
For example, here are 4 ways that credit card travel protection is not as good as real travel insurance.
More About Buying Travel Insurance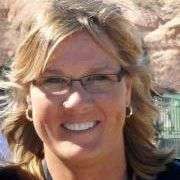 As a lifelong traveler, I like to help people find unique ways to do things that will save time & money — so I write about "outside the box" Travel Hacks that most wouldn't think of. I'm SUPER organized and I love to pack! I've lived in 6 different states (Florida, Indiana, New York, Ohio, Tennessee, and Texas) and have visited every other state in the U.S. — except Hawaii. (Can you say bucket list?) I've been on several different cruises, airplanes, and boats in my life and I currently enjoy the outdoors by bicycling, motorcycling, Jeeping, RVing, camping, or just walking my dogs. My favorite "hobby" is riding on the back of our Harley-Davidson Road Glide traveling cross country — which we usually do at least once each year. We even rode from Tennessee to Alaska once! When I'm not on the road, you will find me at the corner of Good News & Fun Times as publisher of The Fun Times Guide (32 fun & helpful websites).