This post may contain affiliate links. If you buy thru these links, we may earn a commission at no additional cost to you.
---
Heard about something called Buc-ee's gas stations?…
Wondering what they're all about?
Or maybe you've heard about Buc-ee's, know exactly what it is, and found out there's a Buc-ee's location coming soon near you.
Either way, my wife and I have fallen in love with this road tripper's paradise and want to share our love of Buc-ee's with you.
Buc-ee's Is More Than A Gas Station… Or Rest Stop… Or Convenience Store
You're probably going to find a lot of resources online or maybe even hear people tell you that Buc-ee's is just a big gas station. Or that it's a popular rest stop. Or, or, or…
Tsk, tsk, tsk… Buc-ee's is so much more than just any of these things.
It's a combination of many things wrapped up into a Texas-sized destination!
And that's a good way to put it, since Buc-ee's was founded by Arch "Beaver" Aplin III in Texas. The first location opened in 1982 in the town of Clute — which is in the Houston metro area.
What originally began as a relatively small but exceptionally clean and well-stocked convenience store has grown within 40 years to become a chain of road-trip destinations known for:
Delicious food (especially brisket and jerky)
Huge general store departments (filled with everything from T-shirts and cast-iron pans to toys and surfboards)
Unique offerings (from jams and jellies to soda, coffee, and more)
Oh, and they also have mega-large gas stations and super-long car washes, too!
Buc-ee's may have started as a convenience and mercantile store, but the ones opening these days are better called travel centers — they have just about everything road-traveling folks need to rest, recreate, and recharge.
But don't call them truck stops… Eighteen-wheelers are not allowed. The idea is to attract the typical road tripper — not truckers.
The stores are constantly innovating to make things bigger and better. And it's paying off. Buc-ee's locations have earned top honors by various industry organizations, including these titles:
Our First Trip To Buc-ee's
Growing up in Florida and traveling mainly along the Eastern Seaboard for much of my life, I had never heard of Buc-ee's until the 2010s — even though the company is nearly as old as I am.
My favorite convenience store chains growing up in the Sunshine State during the 1980s and '90s were 7-Eleven and Circle-K. Both of those chains had locations very near my childhood homes, so I went to those places pretty often.
I temporarily relocated to Delaware in 2009, and that's where I became acquainted with Mid-Atlantic chain Wawa — which is a little bigger in physical size than most traditional convenience stores. Wawa is famous for its coffee, hoagies, and baked goods. Their stores moved south to Florida a few years after I first stepped into their stores back in Delaware, and now Wawa is my go-to convenience store and gas station.
It wasn't until a road trip I took out West (through Texas) in 2015 that I first really became aware of Buc-ee's. At the time, they had billboards along I-10 West advertising their Houston-area stores — with some signage all the way east in the Florida Panhandle and Alabama!
They surely piqued my interest, but I unfortunately didn't get quite far enough into Texas to step into a Buc-ee's at that time. (My destination was Beaumont, a city not too far west of the Louisiana state line.)
I had the intention of one day stopping into the Houston-area Buc-ee's just to see what all the buzz was about with their billboards, which seemed to suggest the travel center was something of the same size and scale as mid-century landmark South of the Border along I-95 at the South Carolina/North Carolina border.
But I never did get to Houston before news broke in 2018 of the first Buc-ee's coming to Daytona Beach, Florida. Construction delays and COVID were among the factors that pushed back the grand opening to March 2021.
My wife and I visited the Daytona Beach location not too long after its grand opening and we were absolutely amazed… We had never seen anything like it in our lives, and we have both been on a lot of road trips!
Why We Think Buc-ee's Is So Great
Buc-ee's is nothing like what my wife and I expected…
I knew it was big, but it was beyond anything I could fathom in pretty much every respect. I was trying to imagine what a convenience store would look like in a space as big as my favorite grocery store, Publix — which has been fielding stores ranging between 40,000 and 60,000 square feet for some years now.
But my mind's eye couldn't see what we actually saw during our first visit!
First off, the smell of brisket and freshly roasted cinnamon-sugar pecans overwhelms you in the most delightful of ways.
The food is at least as good as it smells, and I even say better! The brisket sandwiches aren't gristly, and the flavor and quality rival that of the food from any barbecue joint I've been to.
The pecans — hot and covered in cinnamon-sugar goodness — are a sweet treat that we get every time we visit Buc-ee's. (TIP: Pick up a pack of beaver nuggets while you're at it — these delicious caramel-corn puff snacks are highly addictive.)
Then there are the kolaches — which are a type of Czech American pastry with fruit, cream, meat, and/or cheese enclosed in puffy dough. I love the sausage and cheese kolaches, though there are usually about a dozen types to choose from every time we visit a Buc-ee's.
The coffee and soda bars don't disappoint, and their selection of canned and jarred foods (mango salsa, anyone?) ensures that we'll have a little bit of Buc-ee's to enjoy once we return home.
And did I mention the Buc-ee's banana cream pudding? I'm sort of glad we live about 100 miles from the nearest Buc-ee's, because if we were situated any closer to one, I'd be needing to do a whole lot more exercise than I even need to right now, let me tell you…
It's not just the food though. Their merchandise is diverse and eclectic…
We've been to Buc-ee's in 3 different states so far (Florida, South Carolina, and Alabama) and we've found their shirts, housewares, and other sundries are pretty well tailored to local tastes.
We don't find their inventory to be cookie cutter from store to store to store. They're big on rural-themed handicrafts — which sort of reminds me a bit of the type of merchandise you might find at a Cracker Barrel.
But they have more than just country-themed housewares, bluegrass-artist records, and rural-chic shirts. They also offer cookware, T-shirts with popular intellectual properties, surf boards, car accessories, and even party supplies!
I actually bought some Buc-ee's-themed party plates, cups, and napkins for my wife's birthday — which she loved. And if we had more space in our overpacked car at the time, I would've bought the wrapping paper, hats, and even more Buc-ee's party supplies.
For us, it's gotten to where no road trip out of Florida is complete without a stop at Buc-ee's.
We hope you enjoy Buc-ee's as much as we do!
At least try it once. Chances are it will be the start of a very good thing for you and your road trips to come.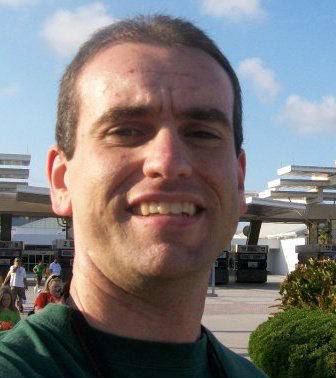 I'm a Florida native, a roller coaster junkie, and a frequent traveler. (Long road trips are my favorite.) Born and raised in Tampa, I grew up visiting Busch Gardens Tampa Bay. I authored the book Busch Gardens Tampa Bay: Images of Modern America, which details the colorful history of the Busch Gardens theme park. As a local historian, I've also written about other popular landmarks and attractions for a variety of publications. Here, on this Travel Guide, I like sharing little-known facts and fun stuff about all the places I've been — so you will have a good idea of what those places are like and what you should know before you go. I especially enjoy helping others plan fun trips… on a budget!