This post may contain affiliate links. If you buy thru these links, we may earn a commission at no additional cost to you.
---
Did you know that Florida has caves?
What about caverns you can actually explore in Florida?
---
At Florida Caverns State Park in Marianna, you can venture through prehistoric caves!
Wait, Wait, Wait… Caves In Florida?
Many people think that Florida is a pancake-flat stretch of beaches with palms, theme parks, golf courses, and condos. But that's simply one of those Florida myths that seems to persist.
And those who visit Florida Caverns State Park in the state's panhandle certainly know otherwise!
This beautiful landmark in the rolling hills of north Florida has been drawing locals and tourists alike for decades.
---
My first visit to the Florida caverns was in 2013, and I visited again with my wife a decade later.
The biggest difference at the park over those 10 years? It's sort of a sad one, really…
You see, Northern Florida has always had thick forests of tall deciduous trees — pines, oaks, hickory, pecans, maples, and many others. Then, in 2018, Category 5 Hurricane Michael came roaring through the Florida Panhandle, devastating many of the natural woodlands growing in the area. Many of those forests will take several decades to recover.
On my visit to Florida Caverns State Park in 2023 (just 5 years after the hurricane), evidence of the hurricane was still present throughout the area. But there's one thing I saw on my most recent visit that I didn't see on that first trip: bamboo! One of the tour guides said Hurricane Michael blew them in and they started growing there.
Many of the tall trees in and around the park that I remembered years earlier are now long gone. In fact, a drive through the Florida Panhandle between the Tallahassee and Marianna will reveal many swaths of little trees growing where 100-foot tall forest trees once dominated.
But the good news is… Florida Caverns State Park is still beautiful! This is a slice of nature unlike anywhere else in the Sunshine State. And in no other state park in Florida can you explore caves!
So, let's go spelunking! (That's the fancy word for cave exploring)…
Things To See & Do At Florida Caverns State Park
Florida Caverns State Park is situated in the hilly woodlands near Marianna, a few miles north of Interstate-10. The place is unassuming enough — and from the road, it looks like perhaps any other North Florida park.
After passing by the ranger station to pay the nominal fee for park admission, you proceed to the caverns by way of a small access road.
We bought our cave tour tickets in the little gift shop. While waiting for our tour guide, we spent a few bucks on some snacks and souvenirs. (The tour starts a few steps from the gift shop.)
---
It was made clear to us and all of our fellow tourists that the cave trip is a moderate to extreme exercise… And it is! It requires some climbing, creeping, and even crouching to get from one room to the next inside these caves.
Follow along with us on our Florida cave tour, and you'll see what I mean:
---
First, let's proceed down the stairwell into the cave entrance…
---
And into the caves we go…
---
Look. Take pictures. But don't touch any of the cave walls or formations! They're extremely fragile, and the oils and other materials on our hands can stop them from growing.
It would be a very bad thing to touch or harm these natural formations. They take centuries upon centuries to grow. In fact, it takes 100 years for those icicles or spiky-looking things called stalactites or stalagmites to add just one inch of length in these Florida caves.
What Are Stalactites And Stalagmites?
OK, so I know I'm throwing some big cave words at you here…
We already covered spelunking. But what about stalactites and stalagmites?
My dad taught me this easy way to tell them apart:
A stalactite holds "tight" to the ceiling (so the stalactites are the formations that hang down in a cave)
A stalagmite "might" reach the ceiling someday (so they're the ones that come up from the floor)
In the Florida caves, stalactites and stalagmites are made from calcium carbonate — which are deposits left behind from dripping water.
In this cave, there is lots of water above and below! That's because this is a limestone cave, and limestone is like a sponge that water passes through very easily. (Much of Florida is made up of a limestone bedrock.)
---
As stalactites and stalagmites grow toward each other over many, many centuries, they begin to form into columns (pictured above).
They can also turn into other cool-looking formations, like flowstones and draperies…
---
I don't want to give away the whole tour — so there will still be plenty of surprises for you to encounter on your trip to the Florida caves.
All you need to know is if you're into geology, history, or simply want to see and do something different in the Sunshine State… you've got to visit Florida Caverns State Park!
---
My Tips For Visiting Florida Caverns State Park
Visiting Florida Caverns State Park is a lot of fun, but you can make your trip even better if you plan ahead a bit and heed some advice from your fellow spelunkers!
Here are my tips for getting the most out of your trip to these Florida caves:
Bring a sweater! It's significantly cooler inside the caves during the late spring through early fall than it is outdoors. The average temperature in these Marianna Florida caves hovers between the low 60s and high 60s.
Wear your sneakers. This isn't a flip-flops kind of place! You're climbing, crouching, and walking on tons of uneven footing. The cave floor has countless craters and pockmarks — some filled with water. Wear sneakers or your best hiking shoes.
Avoid the crowds. Tour space is limited — but if you go during the early morning, you might find things a little less busy. Weekdays during the fall and early spring are less-busy periods of the year.
Catch some leaf color — maybe! Yes, even Florida has fall color — but you've got to know when to see it. From mid-October through mid-November, the color is at its peak in the Florida Panhandle. Now, I'm not promising you New England fall fireworks here, but pops of red, orange, yellow, and purple do abound in pockets around here.
Plug in the right address. Trying to find Florida Caverns State Park on your phone or GPS? The address is 3345 Caverns Road, Marianna, FL 32446. And make sure you check out their current fees and operating hours!
---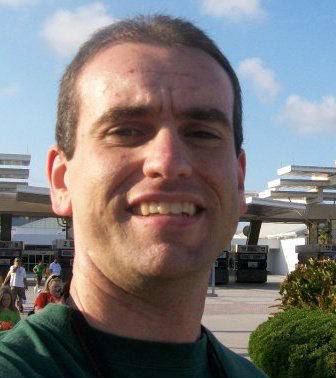 I'm a Florida native, a roller coaster junkie, and a frequent traveler. (Long road trips are my favorite.) Born and raised in Tampa, I grew up visiting Busch Gardens Tampa Bay. I authored the book Busch Gardens Tampa Bay: Images of Modern America, which details the colorful history of the Busch Gardens theme park. As a local historian, I've also written about other popular landmarks and attractions for a variety of publications. Here, on this Travel Guide, I like sharing little-known facts and fun stuff about all the places I've been — so you will have a good idea of what those places are like and what you should know before you go. I especially enjoy helping others plan fun trips… on a budget!