This post may contain affiliate links. If you buy thru these links, we may earn a commission at no additional cost to you.
---
Did you know you can visit "Mayberry" — the fictional North Carolina town in the 1960s TV comedy The Andy Griffith Show?
YES!… You can visit the quaint little city in North Carolina that is frequently called "Mayberry". It's the same town where Andy Griffith (the main actor in his self-titled sitcom) was born and raised.
And let me tell you, Mount Airy is about as close to Mayberry as you can get!
Interestingly, while Mount Airy, North Carolina helped inspire the fictional town of Mayberry, it wasn't Griffith who thought of the name. In a 2003 Larry King interview, Griffith said a show writer / creator named Artie Stander had decided on using "Mayberry."
Whatever the case, the name stuck — and Mount Airy has become a top destination for fans of The Andy Griffith Show.
That includes me!
Like millions around the world of all ages, I grew up watching reruns of The Andy Griffith Show on TV. I saw every episode of the series at least once or twice, sometimes more.
As a kid, I wondered if Mayberry was a real town, and I was bummed to find out that it isn't.
But when I heard that Mount Airy, North Carolina not only inspired Mayberry but was also Griffith's actual hometown, I just knew I'd need to visit someday.
My Trip To Mount Airy, NC
My wife and I were living in Roanoke, Virginia when we decided to visit Mount Airy, North Carolina. We got there mostly by way of the scenic Blue Ridge Parkway (about two hours from our home).
We stopped for lunch in nearby Fancy Gap, Virginia — and then headed about 20 minutes south to Mount Airy.
We knew there were many things to see and do in Mount Airy, NC connected with Andy Griffith and The Andy Griffith Show.
Squad Car Tours
For one… Squad Car Tours in Mount Airy.
For a fee, they take you around town to several landmarks having to do with the show. Fans of The Andy Griffith Show understand the significance of the squad cars is that they resemble the early '60s Ford Galaxie that Sheriff Andy Taylor drove in the series.
While taking the tour would've been so much fun, this trip was somewhat spur-the-moment for us — and it was getting to be late in the day by the time we arrived in Mount Airy. We didn't have as much time to take the tour and see the town as we would've liked, but if we ever go back, we're definitely going to do it!
Fun Photo Ops
We had planned on doing at least 3 things relating to the show while we were in Mount Airy:
Visit the Andy Griffith Museum
Tour Main Street
Stop by Griffith's home
We parked by the Andy Griffith Museum, which is adjacent to the Andy Griffith Playhouse. That's where my wife took the photo of me you see here — standing next to statues of Andy Taylor and Opie Taylor (Andy Taylor's son, played by a young Ron Howard).
The father-son duo walking hand-in-hand with their fishing rods is a scene reminiscent of the famous opening credits, and its whistled theme song:
The nearby Andy Griffith Museum was pretty crowded when we drove up, so we decided to walk a couple of blocks away to Main Street in downtown Mount Airy.
There are a handful of fun photo ops in and around Mount Airy, NC.
Main Street / Downtown Mayberry
Main Street is lined with shops, boutiques, and restaurants — many inspiring (or later named for) establishments in The Andy Griffith Show.
It was a Sunday afternoon, and many of the places were already closed — like Snappy Lunch, a diner mentioned in the show, and Floyd's City Barber Shop.
A step or two away was Opie's Candy Store, which was open, so we went inside and enjoyed some ice cream.
We encountered many tourists enjoying the strip, and we clocked a total of 6 to 8 blocks on our nose-guided walking tour down and back to the museum.
The Andy Griffith Museum
The museum is definitely worth visiting — especially if you're a fan of Andy Griffith himself, The Andy Griffith Show, Griffith's later series Matlock, or just classic television in general.
The museum isn't really all that big in size — it's 2,500 square feet. But there's a lot going on in there, including props from The Andy Griffith Show and Matlock. There are also many artifacts from Griffith's life.
One of the many cool things about the museum is that it was founded by one of Griffith's longtime friends, Emmett Forrest. He had been a longtime collector of items and memorabilia related to the shows, and Griffith himself gave Forrest many of the items seen in the museum.
There is a nominal admission fee for the museum, and for what we got to see, we thought it was well worth the price!
Andy Griffith's Home
Andy Griffith was born and raised in Mount Airy, NC and you can visit his home at 711 E. Haymore Street.
It's only a few blocks from downtown Mount Airy and directly across from a tall water tower, which can be seen from many parts of town.
The Andy Griffith home is available for people to rent and stay in — which is pretty cool!
It's totally free to drive by the house — it's just off one of the main drags through town. Just beware that people may be staying in the home when you stop by, so it's probably best to keep to the street and stay off the yard.
Other Things To See & Do In Mount Airy
For so many years, I knew of Mount Airy, North Carolina for its connections to Andy Griffith and The Andy Griffith Show (which, by the way, was filmed in the Los Angeles area).
But little did I know what else there was to see and do in this quaint little town!…
Did you know that Mount Airy was the home of Chang and Eng Bunker? In the mid-19th century, they gained widespread fame in the circus as "The Siamese Twins."
I had known about these conjoined twin brothers, connected at the chest, through my own interest in circus history. But I had no idea they had built lives in Mount Airy until I saw an exhibit about them during our visit there!
They are buried in Mount Airy, and many of their descendants still live in the area.
A few of the other noteworthy attractions in Mount Airy include:
There is also a mural of Mount Airy country singer Donna Fargo and homages to famous fiddler Tommy Jarrell.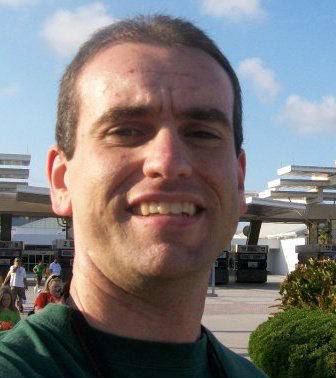 I'm a Florida native, a roller coaster junkie, and a frequent traveler. (Long road trips are my favorite.) Born and raised in Tampa, I grew up visiting Busch Gardens Tampa Bay. I authored the book Busch Gardens Tampa Bay: Images of Modern America, which details the colorful history of the Busch Gardens theme park. As a local historian, I've also written about other popular landmarks and attractions for a variety of publications. Here, on this Travel Guide, I like sharing little-known facts and fun stuff about all the places I've been — so you will have a good idea of what those places are like and what you should know before you go. I especially enjoy helping others plan fun trips… on a budget!