This post may contain affiliate links. If you buy thru these links, we may earn a commission at no additional cost to you.
---
If you're like me, you probably learned a bit about the United States Civil War during your adolescence and heard the story about Confederate General Robert E. Lee and Appomattox Court House.
As many Civil War history buffs will tell you, it was at Appomattox Court House where General Lee surrendered to Lieutenant General Ulysses S. Grant.
The Civil War ended afterward.
OK, that's all true.
But there's some news about what exactly Appomattox Court House is and just how soon after the surrender the war ended that surprised me. Maybe it will be surprising to you, too.
Appomattox Court House Isn't A Courthouse
Mind-blowing discovery for me…
Appomattox Court House isn't a courthouse. It's the name of the town!
But what about the paintings of the stately building in Appomattox? And General Lee signing his surrender in front of Lt. General Grant? Didn't all this go down at the courthouse in Appomattox?
Nope! It actually happened at the home of William McLean, a Virginia grocer.
And talk about irony…
His other home in Manassas, Virginia was entangled in the First Battle of Bull Run in 1861 — one of the big early skirmishes of the Civil War.
Then, his second home in Appomattox Court House was the site where General Lee gave up his cause before Lt. General Grant and the Union — effectively ending the Civil War.
A faithfully executed reproduction of the McLean house stands in Appomattox Court House today, built in the 1940s on the foundations of the original house.
The terms of the surrender were pretty lenient — with Grant asking only for the rebels to promise they will put down arms against the United States. Confederate officers with firearms could keep them, and those with horses could take them home.
So, That Was The End Of The Civil War, Right?
For whatever his name means or evokes to you, General Lee surely has to be one of the most well-known figures from the South involved with the Civil War.
I mean, there are a couple others whose names are also pretty familiar to many — Jefferson Davis and Stonewall Jackson certainly among them — but General Lee is sort of the biggie.
So, when Lee surrendered before Grant and the Union at Appomattox Court House, wasn't that the end of the Civil War? The Union won, everyone went home, the Confederacy vanished, and the nation was whole again — Yes?
Lee's surrender at Appomattox Court House essentially marked the beginning of the end of the Civil War and the death knell of the Confederacy. But it wasn't the end.
The Confederate States of America, which consisted of 11 states that seceded from the Union and formed an unrecognized breakaway republic, didn't dissolve overnight.
Other armies throughout the South still had to surrender — which they did over the next several weeks and following the precedent and protocol set forth by Lee's surrender.
Alright, But Is There Even A Courthouse In Appomattox?
Yes! There really was a courthouse (one word) in Appomattox.
It was a rather grand building in the heart of the community.
Today, it serves as the Appomattox Court House National Historical Park Visitor Center. And it was the first place my wife and I ventured to at our stop in Appomattox Court House — thinking it was "the court house" where Lee surrendered and the war drew to a close.
I wonder how many other folks had made similar assumptions when visiting this historical place…
Oh, just us? Well, if so, please don't tell us, OK? And if you thought the same thing as we did, don't worry — we won't tell anyone either… It's our little secret.
Things To Know About Visiting Appomattox Court House National Historical Park In Virginia
We planned a little half-day trip from our house in Roanoke, Virginia to Appomattox — about 72 miles east of our home in the "Star City of the South."
It's also about 90 miles west-southwest of Richmond, putting it within easy reach of those traveling along the I-95 corridor on the Eastern Seaboard.
Another good thing to know about Appomattox Court House? It's free! So, there are no admission fees to worry about. Come one, come all.
Here are some other tips I'd like to share before you visit Appomattox Court House:
If you're on limited time, prioritize these 3 stops. Be sure to stop by the visitor center. Also, take some time at the McLean House (where General Lee surrendered to the Union). Finally, be sure to go to Clover Hill Tavern, a place that played an important role by printing parole passes so soldiers could safely travel home after the concession.
Plan on spending about 2 hours there. Surely you could spend more time at the park, as there is a lot to check out. This place has close to 24 buildings and other significant points of interest. But a typical visitor can easily get the lay of the land and see the most significant landmarks in just a couple hours.
Wear supportive shoes. Luckily, I was wearing sneakers to Appomattox Court House! My poor wife was in flip-flops. Again, we thought we were traveling to a courthouse that was a national monument of some kind — not a bona fide park! Many of the paths and trails aren't paved, and some are uneven. Be prepared to hike if you want to see everything and be prepared to do a lot of that on gravel, dirt, and through grass.
Bring lunch if you're staying a while. Tavern Kitchen is a bookstore and gift shop onsite that sells prepackaged light refreshments. But there are no snack bars or restaurants there — at least not when we visited. And it's a bit of a drive to get to restaurants offsite. So, my advice is to bring a cooler with something to eat if you're going to the park for the day.
If you've got a little more time, also see these landmarks. First, Woodson Law Office is a small and original building that didn't itself play a role in the surrender, but it's still a time capsule worth visiting. Appomattox County Jail gives you a chance to see what it was like inside this Reconstruction-era pokey. (I say "Reconstruction" because the original burned down in 1864, and this one was built in 1867 — after the Civil War ended.) The Mariah Wright House, located a short hike from the main hub of the village, wasn't open to the public when we visited. But it was built in the 1820s (making it one of the oldest original structures at the park) and is a good example of regional residential architecture for its time.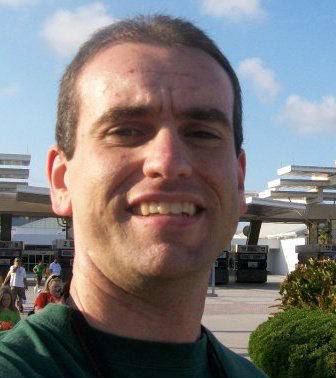 I'm a Florida native, a roller coaster junkie, and a frequent traveler. (Long road trips are my favorite.) Born and raised in Tampa, I grew up visiting Busch Gardens Tampa Bay. I authored the book Busch Gardens Tampa Bay: Images of Modern America, which details the colorful history of the Busch Gardens theme park. As a local historian, I've also written about other popular landmarks and attractions for a variety of publications. Here, on this Travel Guide, I like sharing little-known facts and fun stuff about all the places I've been — so you will have a good idea of what those places are like and what you should know before you go. I especially enjoy helping others plan fun trips… on a budget!