This post may contain affiliate links. If you buy thru these links, we may earn a commission at no additional cost to you.
---
I'd been planning our 2017 eclipse trip for years.
Living in Central Florida, I was hundreds of miles away from the 2017 eclipse path of totality, which tracked southeast from Oregon through South Carolina.
Finally, on August 21, 2017, the moment arrived – the Great American Eclipse was underway.
My girlfriend and I made final preparations for our eclipse trip months earlier. She secured hotel accommodations, and I bought eclipse glasses — about a dozen for us and our family members.
We live near Tampa, Florida, a place where the moon appeared to block 81% of the sun during the 2017 total solar eclipse. While an 81% solar eclipse is pretty awesome, an eclipse trip was necessary for us to be in a place where 100% totality would occur.
A solar eclipse occurs when the Moon passes between Earth and the Sun, thereby totally or partly obscuring the image of the Sun for a viewer on Earth. A total solar eclipse occurs when the Moon's apparent diameter is larger than the Sun's — blocking all direct sunlight, turning day into darkness. Totality occurs in a narrow path across Earth's surface, with the partial solar eclipse visible over a surrounding region thousands of kilometres wide. Source
We ended up traveling by car over 1,200 miles in 36 hours to see the 2017 eclipse. And, let me tell you, the whirlwind eclipse trip was totally worth the effort!
I'm going to share with you:
What our eclipse trip was like.
What the 2017 eclipse looked like from our vantage point.
The unexpected weather issue that drastically changed our plans last minute!
How we're planning for the April 8, 2024 total solar eclipse.
Tips for making your own plans for the next 2 total solar eclipses in 2024 and 2045.
Our 2017 Eclipse Trip Begins…
My girlfriend, Jeanine, works as a caregiver at a senior community in our hometown. She was able to get off from work for the day of the eclipse, but she had to work the day before and the day after. This meant we had just about 36 hours to hop into the car and drive north for our eclipse trip.
Our plan was relatively simple – we would leave Florida for Charleston, South Carolina, after Jeanine left work on Sunday around 3 PM and stay overnight in Savannah, Georgia – normally only about a 5 hour, 30-minute drive from where we live.
We'd arrive in Savannah just after supper and head north the next morning to Charleston to tour the historic city for and watch the eclipse. (Charleston had 1 minute, 40 seconds of totality.) Afterward, we'd head back home and conclude our eclipse trip around midnight.
But it didn't quite work out that way…
Driving North To See The Eclipse
After I picked Jeanine up at work around 3 PM, we headed to the house for her to change clothes for our eclipse trip. Luckily, home isn't too far from I-75, which we'd take for the first segment of our eclipse trip north.
Next, we headed to a nearby Wawa for some gas and food. The car was fueled up, and so were we. We left Wawa at around 4:30 PM and began trekking north along I-75.
The traffic was light along I-75, which we figured was a good start for our trip. We exited I-75 just north of Ocala to hook up with US 301, which runs due north through northern Central Florida to I-10.
We hit some bad weather near the northern Florida towns of Starke and Waldo – the former town is famous for an electric chair named "Old Sparky," the latter was once ranked third in the nation among the National Motorists Association list of Worst Speed Trap Cities in North America.
Passing through the storms, we reached I-10 via US 301 and looped around the Jacksonville beltway to hook up with I-95. By 8:30 we had reached Kingston, Georgia, a city just beyond the Florida state line — where we topped off the gas tank and bought some coffee.
We were back on I-95 a few minutes later to complete the last leg of that day's trip to our hotel in Savannah, which was just 102 miles away.
Passing through the marshes and swamps of tidal Georgia under a darkening evening sky, we reached our stop in Savannah around 10 PM. We hit the sack and were ready to head 2 hours northeast the next morning for Charleston — one of the very last cities the 2017 eclipse could be seen on its path across the United States.
Before closing my eyes, I checked out the latest weather forecast for Charleston. It didn't look good for viewing the 2017 eclipse there…
A Big Change In Our Eclipse Trip Plans
Jeanine and I woke up the next morning around 6:30 and had a decision to make — where were we going to see the 2017 eclipse?
The forecast for Charleston called for thick cloud cover, and we didn't come all this way to see the eclipse through a layer of clouds.
We determined our best chances to see the eclipse in this part of the South was going to be in western South Carolina — near the cities of Spartanburg and Greenville.
Columbia, located in the middle of the state, was far closer to Savannah than the High Country towns along the foothills of the Blue Ridge Mountains. Folks in Columbia would also enjoy 2 minutes, 30 seconds of totality – incredible!
Use this map to select a city and see when the 2017 eclipse started and ended there, and how much of the sun was blocked in that location.
But Columbia's weather was iffy. Would we rather see longer totality under potentially gray skies or have a good chance of looking up at the sun during the total eclipse and seeing the event in its full grandeur, without a cloudy obstruction?
We opted to see the eclipse under clear skies, if possible. But would we make it to western South Carolina in time? The 2017 eclipse was expected to reach totality over that part of the state around 2:40 PM.
Our biggest fear was a major traffic delay. We had only a few hours to make it there.
We'd better start booking it for the mountains…
Racing Against The Eclipse
Traffic is one of those things you prepare for during an eclipse trip, and we did to a certain extent. But I don't think we were prepared for the enormous amount of traffic along our path.
As eclipse traffic goes, we were actually pretty lucky to find relatively few standstills on our way to western South Carolina.
Leaving Savannah around 8 AM and heading north on I-95, we hit our first traffic delays approaching the I-26 interchange on I-95. (I-26 takes westbound motorists northwest through South Carolina — cutting through the cities of Columbia and Spartanburg and into the Blue Ridge Mountains.)
The traffic cleared after we started tracking westward on I-26, but all of the rest stops were jam-packed with eclipse watchers who were lining up along the interstate corridor waiting to see the show.
We were tempted to join them, but the thick cumulus clouds were already building in the late morning sky over the central regions of South Carolina. There were towering cumulus clouds behind us — back east over Charleston.
We knew we made the right decision to head west, but just how far west should we go before it's too late to stop off somewhere and watch the total eclipse happen? It was already 85 degrees by mid morning, and clouds were certain to continue building in the eastern half of the state under that kind of heat.
We moved along I-26, stopping off for a quick lunch at a Bojangle's in Columbia. We looked up to the heavens after lunch and saw partly cloudy skies — that had gotten only cloudier since we entered the popular southern chicken chain 30 minutes earlier.
We hopped back in the car and continued westward along I-26. The skies were beginning to clear as we passed through the Piedmont region of the state into the Blue Ridge Mountains.
Spartanburg, located in the foothills of the Blue Ridge Mountains, had clear skies overhead but was just a tad north of 100% eclipse totality — meaning we wouldn't really see the total eclipse there.
We had to head further west. But we had a problem. It was already 1:20 PM, and the moon already began eating away at the sun.
Were we going to make it to Greenville, 30 miles west of Spartanburg, in time for the big show?…
Seeing the 2017 Eclipse
We connected with I-85 in Spartanburg and began driving southwest. But things got dicey only a few minutes later.
The sky was clear, but the roads weren't. Only a couple miles into our drive south along I-85 we were caught in a terrible traffic jam — with thousands of motorists heading southbound to see the eclipse. It didn't help that there was a traffic accident at an exit just east of Greenville.
The sun was fading away, and so were our hopes of getting to see the 2017 eclipse in totality.
We really wanted to get to Greenville, which was supposed to have 2 minutes, 10 seconds of totality and was situated near the direct center of the 2017 eclipse path.
But the traffic jam was barely budging and we were desperate — we'd come all this way, and we weren't about to miss the total eclipse sitting in a car on a clogged interstate!
Continuing westward safely into the trajectory of the eclipse, we got off at Exit 60 and headed toward a QuikTrip gas station near Greer, South Carolina (adjacent to the BMW Spartanburg plant).
We parked the car and dashed inside the QuikTrip for some snacks. As we headed inside, a trio of young nurses offered us eclipse glasses — but we told them we already had some and to save them for somebody else who might need them.
Scurrying back outside from the convenience store, we dashed back to the car, put our eclipse glasses on, and finally sat down on a curb to enjoy the celestial show happening above our heads in Greer, South Carolina.
There were at least 3 dozen other people in the parking lot with us — including several truckers, a tour bus driver, and a group of motorcyclists. A pretty good audience, I'd say!
With our eclipse glasses on, we watched the moon chomp away at the sun… 80% coverage, then 85%. At that point, the sky began looking slightly dimmer, as if it were a partly cloudy day rather than the clear conditions we, thankfully, had in Greer.
By 90% coverage, the sky had an unusual dark blue appearance – darker blue near the zenith (the top of the sky) and lighter blue around the bottom (toward the horizon).
At around 95% coverage, the gas station's parking lot and canopy lights automatically kicked on — as if evening was upon us.
As we approached 97% coverage, a strong breeze kicked in, rustling the leaves of two trees standing nearby.
A flock of birds flew away into the dimming skies. I could also tell the temperature was dropping, but I didn't have a thermometer handy to record how much of a drop it was. I estimate the temperature plunged a good 5 to 8 degrees in just a couple minutes.
With our eclipse glasses on, Jeanine and I saw the sun slowly erode to a mere sliver – 99% totality! Shadow bands flickered across the landscape, and then the sky darkened from early twilight to late twilight within a matter of seconds. It was bizarre how quickly the sky changed from medium shades of blue to the much deeper hues of late twilight.
Venus began emerging in the sky near the eclipse, too!
Greer, South Carolina fell into darkness from right to left, with a narrow orange ring of daylight surrounding us on all sides close to the horizon line.
Then it happened – complete totality. The sun, which looked like an orange crescent through our eclipse glasses, was no longer visible!
We looked up with our naked eyes at a big, solid black ball in the sky encircled by a thin ring of white twinkling rays.
The 2017 eclipse was at 100% totality! We snapped photos – the best we could, anyway – and even took a selfie or two with the eclipse above our heads. But mostly I put my phone down. I wanted to savor the rare moment I had waited years to enjoy.
After 1 minute and 25 seconds of totality, the first slivers of sun appeared on the right edge of the white-ringed black ball — creating an outstanding, momentary phenomenon that many eclipse viewers call the diamond ring.
I looked east, and saw the most fascinating thing – the darkness that fell upon us just moments earlier now looked like a fan-shaped shadow cast over the horizon several miles away.
We wanted to stay and watch the sun reemerge to full brightness, but time was marching on – we had to get back home for work early the next morning.
Knowing we'd face huge traffic delays as people left their eclipse-viewing positions, we decided to hit the road for our long trip back to Florida.
The Trip Home
I-85 from Greenville to Atlanta was backed up nearly the entire way, according to our traffic app.
This was going to be a huge problem for us, because we were once again on a march against time. Except now it wasn't a race against the eclipse – it was a mad dash to make it to work before 7 AM.
Our traffic app advised us to take a trip through the back country roads of northeastern Georgia to hook up with I-75 near Macon, Georgia, about 160 miles southwest of us.
Before beginning our rural journey along Georgia State Roads 44 and 77, we stopped by a Krispy Kreme doughnut shop in Anderson, South Carolina, hoping to snag a couple of their special eclipse doughnuts.
But, that was to no avail – they were out of every single doughnut! Yes, literally. Every. Single. Doughnut! A few of the associates stood outside with cardboard signs saying so, too.
Oh well, we'll just have to look for more Krispy Kreme eclipse doughnuts in 2024 – that's when the next solar eclipse will happen in the United States.
We crossed the Savannah River and continued on our 600-mile journey back home.
Road weary, we arrived home at 4:15 AM. We had finally seen the 2017 eclipse – and will forever have memories to share with each other and a story to tell others for a lifetime.
Was the eclipse trip worth all of the driving, time, and effort? Absolutely!
I'd suggest anybody wanting to see the April 8, 2024 eclipse in the United States should consider doing the same — if you have to travel to see it, and if time and money permit. That's right… start planning your 2024 eclipse trip now!
What We Learned On Our 2017 Eclipse Trip
I've written extensively here at The Fun Times Guide about the 2017 eclipse leading up to the big show. I've also told readers to prepare for moving their planned eclipse viewing area in the case of cloud cover.
When it came to seeing the 2017 eclipse, cloud cover was indeed a game changer for our plans.
As the local weather forecast solidified the night before the eclipse, calling for extensive cloud coverage over Charleston and other parts of eastern South Carolina, we had to be ready to move — and move quickly!
While some folks may have to move 10, 25, even 50 miles to get a better view of the eclipse, we needed to reposition more than 220 miles west of our original destination to see the 2017 eclipse without cloud cover. It takes a few hours to travel by car more than 200 miles – and that's without traffic delays.
Moving around long distances requires time, and if you can work an extra few hours into your eclipse travel plans for such surprises, then certainly do so. It might just mean the difference between seeing the show of a lifetime or going home disappointed.
Perhaps the biggest surprise to us was the sheer extent of the traffic backups. Not so much that they happened – we expected thick traffic. But we were shocked at just how much traffic there was between Greenville and Atlanta – that's 120 miles of interstate that experienced various degrees of gridlock.
Thankfully, in our case, the traffic experience was worse for us going home than during the first half of our eclipse trip. Had we encountered traffic on I-26 westbound for the eclipse like we saw on I-85 going south on the way home, we probably wouldn't have made it to Greer, South Carolina on time.
Jeanine and I didn't have much choice, having to unexpectedly travel an additional 200-plus miles farther to our eventual destination, but I'll definitely make sure to plan for even more traffic on our next eclipse trip.
Planning For The 2024 Eclipse… And The 2045 Eclipse
With the 2017 eclipse now behind us, we're already looking ahead to the 2024 eclipse — which will traverse the United States from southwest to northeast on April 8th.
People in northeastern Mexico and eastern Canada will also be able to see the 2024 eclipse.
Americans from central Texas through the Midwest and into northern New England will be in the path of totality of the 2024 eclipse.
So, are we planning an eclipse trip in 2024? We've talked about it, and I'm already checking out towns in New England where we could experience complete totality.
Use this map to select a city and see when the 2024 eclipse starts and ends there, and how much of the sun will be blocked in that location.
If we're still living in Florida then, it will be an even farther 1-way trek for us to see the 2024 eclipse than the distance we drove roundtrip for the 2017 eclipse.
And, if our 2024 eclipse trip is anything like the experience we enjoyed during the 2017 eclipse, it should be a totally awesome adventure!
Maybe it's time for you to start planning your 2024 eclipse trip, too…
But wait, there's more!…
On August 12, 2045 the United States will once again be bisected by the path of totality from a solar eclipse! This path will extend from Northern California to Florida. The total eclipse of the sun during the 2045 will actually last more than twice as long [as the 2017 eclipse] — more than 6 minutes!
The path of totality for the 2045 eclipse will be seen over many major cities in the U.S — including: Reno, Salt Lake City, Colorado Springs, Oklahoma City, Tulsa, Tampa, Orlando, Fort Lauderdale, and Miami.
Use this map to select a city and see when the 2045 eclipse starts and ends there, and how much of the sun will be blocked in that location.
Tips For Planning An Eclipse Trip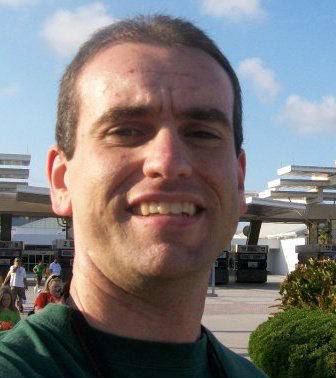 I'm a Florida native, a roller coaster junkie, and a frequent traveler. (Long road trips are my favorite.) Born and raised in Tampa, I grew up visiting Busch Gardens Tampa Bay. I authored the book Busch Gardens Tampa Bay: Images of Modern America, which details the colorful history of the Busch Gardens theme park. As a local historian, I've also written about other popular landmarks and attractions for a variety of publications. Here, on this Travel Guide, I like sharing little-known facts and fun stuff about all the places I've been — so you will have a good idea of what those places are like and what you should know before you go. I especially enjoy helping others plan fun trips… on a budget!