This post may contain affiliate links. If you buy thru these links, we may earn a commission at no additional cost to you.
---
With all of the Tampa Florida attractions to choose from, you're probably wondering what should be on your "must do" list while you're here.
Well, you're in luck, because I'm a Tampa native and can tell you everything you'll want to do while you're in Tampa.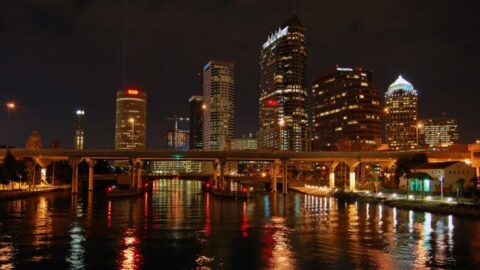 Suffice it to say, there's a lot going on in Tampa, Florida.
Tourists usually come looking for sunshine, close proximity to beaches, and the chance to enjoy all kinds of outdoor fun.
Did You Know?… There's no such city as Tampa Bay. You've probably heard a lot of people use the term Tampa Bay, and we even have a few local sports teams with Tampa Bay in the name. But Tampa Bay is just the name of a local body of water that's erroneously become a geographical reference. Misuse of the name Tampa Bay has been popularized over the years by touristy types to collectively promote the various cities (Tampa, St. Petersburg, Clearwater, and other places) around the bay. Tampa Bay is a body of water. The city is called Tampa.
Now, if you've read any tourist brochures about the Tampa area or checked out other travel sites, you probably know the following things about the area:
12 Things You Definitely MUST Do In Tampa
So what should you really do while you're in Tampa, Florida?
Here are my top picks, along with insider tips for visiting each one.
#1 – Stop By The Columbia Restaurant
This Tampa institution is so important that it trumps everything else on this list. No matter what, be sure to stop at this Tampa landmark!
Not only is the Columbia Restaurant one of the largest and most famous Spanish restaurants in the world, but it's also the oldest continuously operating restaurant in Florida.
Some of the best dishes at the Columbia are a traditional seafood dish called paella (pronounced like "pie-A-yuh"), the 1905 Salad (named for the year the Ybor City restaurant opened its doors), and the Cuban sandwich.
Insider Tip: Live Flamenco dancers perform on various evenings at the Columbia Restaurant. Call ahead or check the website to find out when the traditional Spanish dancers are performing.

#2 – Visit Busch Gardens
Since Busch Gardens Tampa opened in 1959 as a visitor center for people touring the onsite Anheuser-Busch brewery, the park has grown by leaps and bounds to become one of the top entertainment destinations in Florida.
While the park's Anheuser-Busch brewery is long gone, Busch Gardens now features more than 300 acres of exotic African animals (take the Serengeti Safari tour), world-class shows (be sure you catch Iceploration), and dozens of thrilling rides. In fact, the park is a hot spot for roller coaster vacationers and enthusiasts.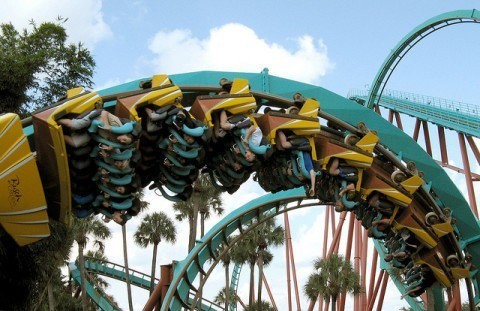 Busch Gardens Tampa features a classic Anton Schwarzkopf roller coaster called Scorpion; several popular Bollinger & Mabillard roller coasters including Kumba, Montu, and SheiKra; and Cheetah Hunt, an Intamin triple-launch roller coaster.
One of the park's newest rides is another record-breaking Intamin ride called Falcon's Fury, a 335-foot-tall drop tower that plunges riders to the Earth face first. This is one of the scariest rides I've ever been on.
If you're visiting Tampa in the spring or summer, be sure to check out Adventure Island, the Busch Gardens water park located just 1 block to the east.
Insider Tip: If you're going to Busch Gardens during a busy time of the year (spring break, summer, or the holidays), then get to the park when they first open and ride the most popular rides first — such as Falcon's Fury, Kumba, SheiKra, and Montu.
#3 – See the Museum Of Science & Industry
If you're traveling with children who love science then you'll definitely want to check out the Museum of Science & Industry. There are over 450 hands-on activities!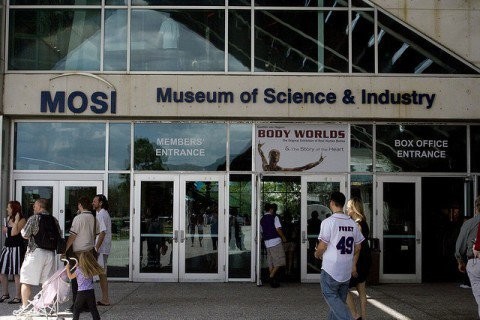 Located just about a mile northeast of Busch Garden, MOSI is the largest science center in the Southeast United States.
MOSI hosts various traveling exhibits. I
n addition, some of its permanent showcases include:
a hurricane wind simulator
a natural disaster exhibit
a planetarium
a children's interactive exhibit that gives kids a hands-on place to learn about physics, the environment, technology, and more.
MOSI also has an IMAX dome theater where science-related films and even some first-run movies play to large audiences.
Insider Tip: While you'll often find entire busloads of children touring the museum during the typical school year (late August through early June), weekdays are still the best time to go if you want to avoid the really big crowds which usually hit the museum during the weekends.
#4 – Take In A Game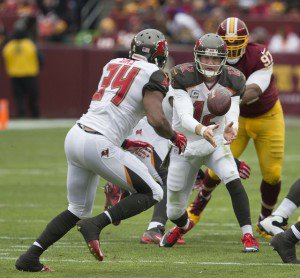 Tampa has long been a sports town.
We have the Tampa Bay Buccaneers football, Tampa Bay Rowdies soccer, and Tampa Bay Lightning professional hockey teams.
We host New York Yankees spring training baseball games.
And we have our very own University of South Florida Bulls football and basketball teams, too.
The area has also hosted an array of other sporting events, not to mention a handful of Super Bowl games, dragon boat racing, Red Bull Flugtag competitions.
Insider Tip: If you're going to an outdoor sporting event, be sure to dress accordingly for the weather. We aren't always basking in the sun with temperatures hovering in the balmy 80-to-85 degree range. I've sat in a Tampa Bay Buccaneers home game where the temperatures were dropping into the low 40s on the ground, and the air felt much colder as the wind picked up in the peanut gallery where I was sitting. At another Bucs home game, the heat (in December) soared past a very oppressive feels-like temperature of 90 degrees. Beware, summertime usually brings daily thunderstorms in the afternoons.
#5 – Walk Or Bike Along Bayshore Boulevard
One of the most scenic routes anywhere in Tampa is Bayshore Boulevard. Its sidewalk is 4.5 miles long, making it the world's longest continuous sidewalk.
Along the path is a linear park and miles of stunning, waterfront views overlooking Hillsborough Bay.
On the land side of Bayshore Boulevard are dozens of grandiose old and historic homes that belong to some of Tampa's wealthiest residents.
Insider Tip: Morning jogs and bike rides are great to catch the sunrise, but come rush hour (between 7 to 9 AM and 4 to 6 PM) the rush of cars may make for a less-than-pleasant trip down the scenic boulevard. Time your Bayshore Boulevard trek accordingly if you don't want hundreds — possibly thousands — of motorists whizzing by you.
#6 – Enjoy A Triple Treat If You're Here In February!
February is a jubilant time of year for Tampa residents.
First, the Gasparilla pirate festival storms into town. Legendary pirate Jose Gaspar will shiver your timbers as he and his motley crew of hooligans march down scenic Bayshore Boulevard and aim to take over the city. Thankfully, the pirates show a little mercy to the 500,000 spectators. They throw countless strings of beads and other booty as the march past in their bedazzled boats, floats, and other vessels.
Within days of the Gasparilla Pirate festival is the start of the Florida State Fair — a major regional event that draws hundreds of thousands of attendees from every state.
After you hit up the rides, games, and shows at the Florida State Fair, don't forget to check out the old-time merriment of the Tampa Bay Renaissance Festival — which unfolds over the course of several weeks adjacent to MOSI. It's one of the largest such events in the Southeast. Make sure you check out the live jousting event!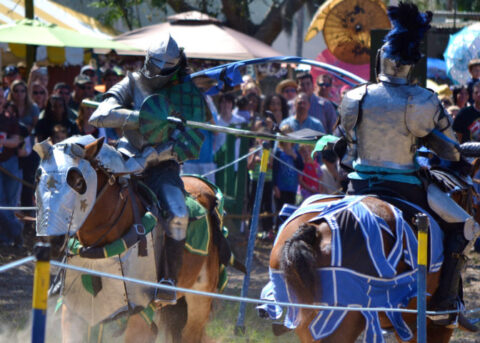 Insider Tip: While attending Gasparilla is free (except for parking), the Florida State Fair and Tampa Bay Renaissance Festival do have admission charges. You can save a bundle if you purchase tickets online before the events start.
#7 – Eat At Bern's Steak House
Since 1956, Bern's Steak House has been one of the ritziest places in the Tampa area to eat a nice meal and enjoy fine wine.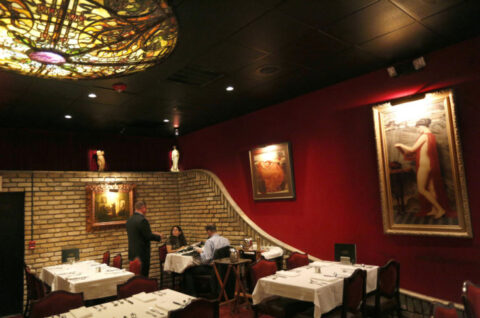 Bern's Steakhouse has won many awards for its food, service, and overall atmosphere. Nation's Restaurant News industry magazine rated Bern's as a "Top-50 All-American Icon" and it has been rated very well according to Zagats.
There's also an expansive wine cellar at Bern's — which you can tour after enjoying your meal. Bern's Steak House is 1 of just 3 restaurants nationwide that currently host Winefest.
Don't forget to get some dessert. The private Harry Waugh Dessert Room is worth a stop by the restaurant itself!
Insider Tip: A full meal can easily slip into the range of $50 to $100 per person here. But you don't need to break the bank to enjoy a meal at Bern's. There's a "secret menu" steak sandwich that you can get for less than $15 at the bar.
#8 – Check Out The Tampa Bay History Center
Tampa is chock full of history, and you'll find a lot of it at the Tampa Bay History Center near downtown Tampa.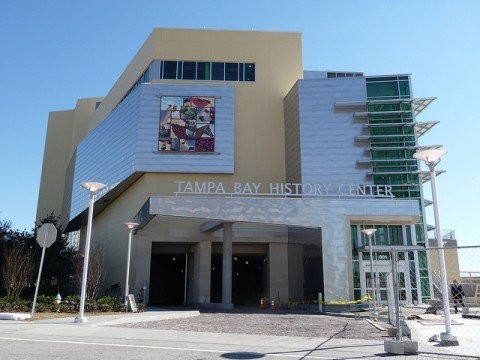 Some of the earliest residents were Calusa and Tocobaga Native Americans, who settled in West Central Florida thousands of years ago.
In the early 1820s, 300 years after the first Spanish explorers sailed into the region, European Americans built a fort near modern-day downtown Tampa. Tampa was called Fort Brooke for many years before eventually being chartered as a city in 1887.
The Ybor City Latin district became the hotbed of cigar production in the late 1800s and early 1900s, drawing thousands of immigrants from Cuba, Spain, Germany, and Italy. In fact, Tampa was once known as the Cigar Capital of the World.
You'll find out lots more fascinating historic facts about Tampa than I could ever tell you here in a single post. So, stop by the Tampa Bay History Center and get ready to take a walk back through time!
Insider Tip: Want to sound like a real Tampa expert? Get this — the word "Tampa" is thought to have derived from the word "Tanpa," which is widely believed to be mean "sticks of fire" in the Calusa language. "Sticks of fire" either refers to a campsite where settlers burned firewood or, perhaps, was a reference to the frequent summertime lightning strikes in the area.

#9 – See Beautiful Houses Of Worship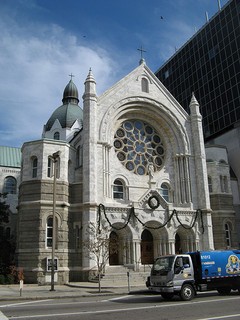 Whether or not you consider yourself religious or spiritual, there's no denying the beauty and grandeur of some houses of worship.
Here are just a few that you should see while visiting Tampa:
Tampa is a diverse city with hundreds of different churches, temples, synagogues, and mosques. Check the Internet before you visit so you can find a house of worship or other spot where you feel comfortable elevating your mind, body, and spirit above the fray of the everyday.
Insider Tip: Sunday mornings at the Tampa Thai Temple are busy. And by busy, I mean BUSY! Get there by 9 or 10 AM if you don't want to miss out on some of the more popular menu items — such as "Phat Thai" (vegetables and noodles), egg rolls, fried bananas, and coconut custard.

#10 – Take A Hike At A Local Park
If you've ever seen a Tampa tourist brochure, you'll likely see tons of sand and a lot palm trees in the photos. But the flora in Florida — especially in Tampa and points north — is much more than just palm trees.
In fact, "natural" Florida features pines, oaks, and even a few types of trees that change color in the fall — like bald cypress, red maple, and crepe myrtle. We also have a lot of cool native wildlife, including a colorful array of birds, turtles, and even, yes, those famous Florida alligators.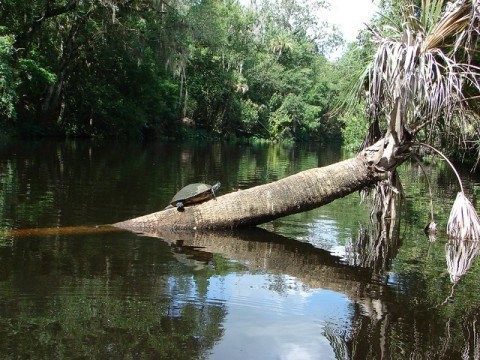 You'll see a lot of "old Florida" flora and fauna at some very picturesque parks in and around Tampa, including these places:
Al Lopez Park — Sometimes called Tampa's "Central Park," Al Lopez Park is located 1 block north of Raymond James Stadium, where the Tampa Bay Buccaneers professional football team plays. Parking is free, and you can enjoy fishing, picnic sheds, and a 1.2-mile asphalt trail.
Hillsborough River State Park — Just a few miles northeast of Tampa's University of South Florida campus is Hillsborough River State Park — one of Florida's first state parks. The central feature is the beautiful Hillsborough River, which offers minor rapids and plenty of opportunities to see the local wildlife by view of rental kayaks and canoes. East of U.S. 301, on the east side of Hillsborough River State Park, is Fort Foster. This reconstruction of a Second Seminole War fort is something history buffs will certainly enjoy.
Lake Park — Just to the northwest of Tampa is Lake Park, a unique county park that not only offers miles of trails and 5 beautiful lakes for fishing and pondering, but also archery, a BMX biking course, and horseback riding.
There are dozens of parks located in and around Tampa, so if you'd like to enjoy a park near where you're staying, be sure to check out the Tampa City Parks and Hillsborough County Parks websites.
Insider Tip: While you'll pay nominal fees to enter most of the county and state parks, the city parks are generally free. There are only a few city parks where you will need to pay a nominal parking fee, such as the popular Ben T. Davis Beach.

#11 – Visit The University Of Tampa Campus
Once known as The Tampa Bay Hotel, the University of Tampa is housed in a building that railroad magnate Henry B. Plant built in 1891.
The minarets atop the building provide a unique architectural element in the downtown Tampa skyline and have been featured in countless photos.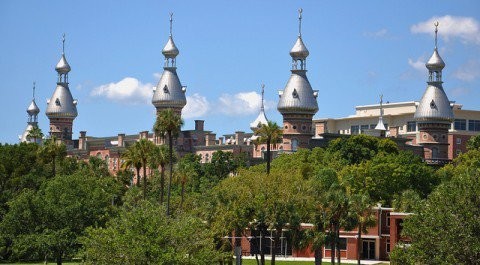 While the University of Tampa is a busy private educational institution, tourists can roam the campus grounds and even catch glimpses inside the historic building.
This National Historic Landmark is conveniently located along Kennedy Boulevard — among the busiest and most centralized corridors in Tampa.
Insider Tip: To experience a Victorian-style Christmas, be sure to visit the onsite Henry B. Plant Museum during the holiday season. For a small admission fee, you can take a trip back in time and enjoy a Christmas holiday from the days of yore.

#12 – Watch A Movie At Tampa Theatre
Built in 1926, Tampa Theatre is one of the nation's most beautiful and elaborate movie palaces.
The Mediterranean Revival theatre nearly met its demise in the early 1970s before a coalition of preservationists stepped in and saved the historic theatre from demolition.
Today, Tampa Theatre plays both first-run and classic movies and offers tours of the lavish movie house, which was designed by renowned architect John Eberson.
Insider Tip: Arrive early so you can enjoy the organ concert before the movie and take some time to explore the building. You can even sit in the balcony!
How To Save Money On Tampa Florida Attractions
While online deals and discounts from travel agencies can help you save some cash, perhaps the most convenient way to save money when visiting Tampa is to buy a CityPASS.
CityPASS, which provides collective discounts for a select group of attractions, is available for many U.S. cities.
The Tampa CityPASS currently provides discount admission at the following Tampa-area attractions:
Busch Gardens Tampa
The Florida Aquarium
More Things To Do In Tampa FL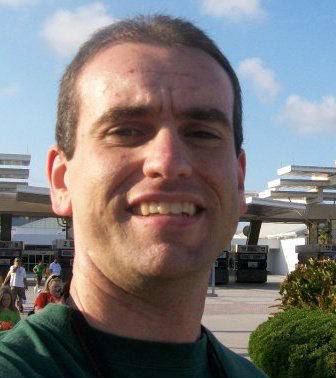 I'm a Florida native, a roller coaster junkie, and a frequent traveler. (Long road trips are my favorite.) Born and raised in Tampa, I grew up visiting Busch Gardens Tampa Bay. I authored the book Busch Gardens Tampa Bay: Images of Modern America, which details the colorful history of the Busch Gardens theme park. As a local historian, I've also written about other popular landmarks and attractions for a variety of publications. Here, on this Travel Guide, I like sharing little-known facts and fun stuff about all the places I've been — so you will have a good idea of what those places are like and what you should know before you go. I especially enjoy helping others plan fun trips… on a budget!