This post may contain affiliate links. If you buy thru these links, we may earn a commission at no additional cost to you.
---
My girlfriend and I are probably about as close as you can get to being certified roller coaster enthusiasts without being bona fide members of the American Coaster Enthusiasts – though we have entertained the thoughts of joining. So, to us, the plan to enjoy a roller coaster vacation by getting into a car and driving 1,100 miles to spend two days at Cedar Point in Sandusky, Ohio, isn't really that over the top at all.
Of course, such a road trip does take a teensy weensy bit of forethought. OK, who am I kidding? It takes a lot of planning. But, finding an available weekend, arranging the hotel, getting tickets, and making sure we can hack the trip and keep it within our budget so we don't get stranded are all tasks that can be relatively simple to do if you're organized (hey, not that I claim to be, but I do try).
In general, planning a roller coaster vacation that involves car travel can be relatively easy because, unlike a plane trip, there usually aren't as many travel considerations to make.
For example, a plane trip involves searching a bajillion different websites to get the best deal on tickets, looking for airports close enough to your home and your theme park of choice, and preparing for the trek to and from the airports (hello, taxi cabs or kind friends with cars).
With a car trip typically only requires a quick check to make sure fluids are topped off. Of course, the downside to a long road trip versus taking to the friendly skies is travel time. In our case, a 1,100-mile drive will take roughly 20 hours. By air? Oh, about three.

Use Your Perks
Sure, hopping into your car for a trip is easy, right? Just get in the driver's seat and set out for the open road. Not so fast, though! Where will you be staying once you reach the amusement park? And, what about tickets?
If you are a member of a traveler's club, namely the American Automobile Association (famously abbreviated as AAA), then you can find out about all the different ticket deals, learn about hotels near the amusement park, and score some pretty good rates with a quick trip to your nearest agent's office.
Or, as in our case, you can call the park if they have lodging on site (like Cedar Point does), and see what they offer for ticket and hotel packages. We lucked out, as we got both a good rate on one of the park's hotels and a deep discount on tickets just for staying on property.
We were also thinking about buying a front of the line pass to help us get on the rides a little more quickly. But, guess what? Cedar Point guests who stay in one of the park's hotels get to enter the park one hour before other guests do. So, why spend money on those skip the line passes, right?
The lesson here for you is that you should make sure you know about all the perks you'll be offered if you stay in a hotel on or near the property of the amusement park you're visiting, as you may get to enjoy similar benefits.
What To Pack
Pants? Check. Shirts? Check.
OK, so packing for a roller coaster vacation doesn't have to be that bad. Unless you plan to stay at the Ritz-Carlton and want to hit up the fanciest dinner clubs in town, you really don't need to pack anything more than some shorts, T shirts, underwear… and maybe a light sweatshirt and long pair of jeans or track pants if you're the type who gets cold easily.
I always try to keep my luggage down to a suitcase and travel bag whenever possible, and that will be my goal on this upcoming roller coaster vacation, too.
A Camera?
Sure, why not? Bring it. But, keep it in the locker when you're riding roller coasters.
Only in special cases (such as ACE requesting to firmly mount a camera to a roller coaster train for a special film shoot) may devices such as cell phones, cameras, and other recording technology be allowed on a roller coaster. Personally, I find it obnoxious and inconsiderate when I see a fellow guest sneak a cell phone onto a ride and then whip it out to record a point of view (POV) of the action the minute the roller coaster train leaves the loading station.
What if you can't hang onto the device during the ride? That camera will do one of three things – two of which include smacking me in the face the minute that thing leaves the person's hands or hitting the track and risking damage to the ride.
The third thing that camera may do upon falling off the ride? How about smashing into a million pieces? I worked in a guest relations of a Florida theme park and spent many days staffing the lost and found desk. Let me tell you, we had more "lost" cell phones make their way into our office. We could always tell which one took a plunge from one of our rides; said cell phone would come to us in a million pieces, all of them sealed inside a plastic zip-lock sandwich bag.
Final Tips For Planning A Roller Coaster Vacation
Plan to have fun. Seriously.
Taking roller coaster vacations is a wonderful way to unleash some stress and let your inner child escape for a day.
You can either go online and seek out a park map to make an itinerary ahead of time or simply let your nose take you wherever it wants to go. Sometimes, I even like surfing YouTube to watch the official, safely recorded POV videos of the rides that I want to try out simply to see which ones I want to make sure I get on during a roller coaster vacation.
Or, you can just skip the online ride previews and do what generations of roller coaster enthusiasts did before the advent of the Internet – simply hop on any coaster that looks appealing to you while you're looking up at it from the ground, then hold on tight and get ready for a bumpy ride!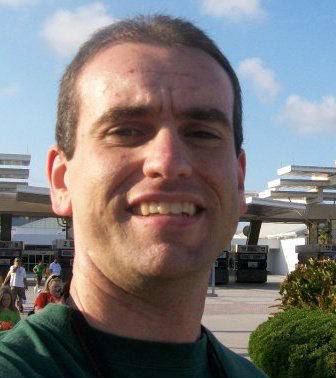 I'm a Florida native, a roller coaster junkie, and a frequent traveler. (Long road trips are my favorite.) Born and raised in Tampa, I grew up visiting Busch Gardens Tampa Bay. I authored the book Busch Gardens Tampa Bay: Images of Modern America, which details the colorful history of the Busch Gardens theme park. As a local historian, I've also written about other popular landmarks and attractions for a variety of publications. Here, on this Travel Guide, I like sharing little-known facts and fun stuff about all the places I've been — so you will have a good idea of what those places are like and what you should know before you go. I especially enjoy helping others plan fun trips… on a budget!