This post may contain affiliate links. If you buy thru these links, we may earn a commission at no additional cost to you.
---
Cedar Key, Florida is an awesome destination on the Gulf of Mexico. It's away from the noise and traffic of what I like to call "Tourist Brochure Florida."
You might know what part of Florida I'm talking about — the part that has dozens theme parks, miles of high-rise-choked beaches, and trillions of human-planted palms everywhere.
No… Cedar Key isn't anything like Tourist Brochure Florida!
This small island town has about 800 full-time residents, though this number grows significantly during the winter months when snowbirds (northern tourists) take up residence in condos and trailer parks there.
And it's a perfect place to go during the slower summer months — or really anytime of the year when you want to get away from the hustle and bustle of city life.
My fiance and I took a day trip to Cedar Key from the Tampa area, about a 2-hour drive to the southeast.
Where Is Cedar Key, Florida?
Cedar Key is accessible via a bridge connecting some of the islands to the mainland. This part of Florida, sometimes called the Big Bend — because it connects the peninsula to the panhandle, is rural and sparsely populated.
Just 2 main roads take people to and from the bridge:
Florida State Road 24
Highway 347
The nearest north-south artery is US 19/98, some 24 miles to the east of town.
Cedar Key, which sits on a little archipelago chain, was named "Florida's Rural Community of the Year" by the U.S. Department of Agriculture.
The town draws many artists, anglers, retirees, and nature tourists — yet it remains a quiet community with many stretches of unspoiled land and shoreline.
That's probably partly why so many people love going there. There's not much of "real" Florida left these days, but there's still plenty of it to be found on these North Florida islands.
Things To Do In Cedar Key
There many things to see and do in Cedar Key — including shops, restaurants, museums, boating, fishing, and more.
Part of what makes the town a nice destination is that it isn't full of tourist traps. So when you visit Cedar Key don't expect to spend your vacation standing in long lines at mega attractions like theme parks or the like.
Our day trip to Cedar Key was short and sweet, and we didn't really have enough time to see everything in this humble town. But we did make time to see these attractions in Cedar Key:
Cedar Cove Beach - Cedar Key, FL
Other Fun Things To Do In Cedar Key, FL
There are so many fun things to see and do in Cedar Key. Unfortunately, we just couldn't do it all in one afternoon. Here are some other things to do in Cedar Key, FL:
A Little History About Cedar Key, Florida
Historians and paleontologists believe the first humans occupied the area now known as Cedar Key around 500 B.C., and the region first appears on Spanish maps as "Las Islas Sabines" beginning in 1542.
A watchtower was first built on the keys in 1801, and in the 1840s saw military action during the Second Seminole War and later in the 1860s during the Civil War.
Cedar Key was incorporated in 1869, by which time the town saw industrial growth fueled by lumber mills. Eagle Pencil Company was built and became important to the town's growth, as was the shipping dock located there. However, with the construction of rail lines in Tampa, the shipping industry moved more than 100 miles south and Cedar Key went into decline.
The 1890s were a rough period for the island — due to the rampage of a violent mayor and the near destruction of the town by the Cedar Keys Hurricane of 1896. The town's industry was mainly fueled by fishing at the turn of the century. But this, too, dwindled after oyster populations declined.
By the 1950s, the historic town began booming again with tourism which is still one of the biggest economic drivers for the area today.
More Info About Cedar Key
In addition to the links I've included above, here are some other resources to help you plan your visit to Cedar Key, FL: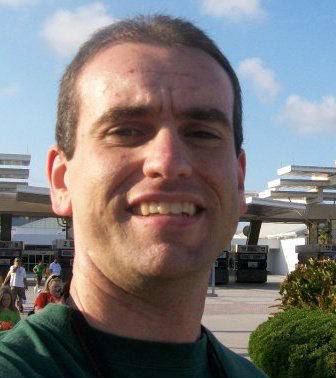 I'm a Florida native, a roller coaster junkie, and a frequent traveler. (Long road trips are my favorite.) Born and raised in Tampa, I grew up visiting Busch Gardens Tampa Bay. I authored the book Busch Gardens Tampa Bay: Images of Modern America, which details the colorful history of the Busch Gardens theme park. As a local historian, I've also written about other popular landmarks and attractions for a variety of publications. Here, on this Travel Guide, I like sharing little-known facts and fun stuff about all the places I've been — so you will have a good idea of what those places are like and what you should know before you go. I especially enjoy helping others plan fun trips… on a budget!