This post may contain affiliate links. If you buy thru these links, we may earn a commission at no additional cost to you.
---
Falling Waters State Park is the home of the tallest waterfall in Florida!
At 73 feet high, the Falling Waters waterfall plunges over a hill and down a cliff into a 100-foot-deep sinkhole.
I've visited multiple times over the years and can tell you it's one of the most unique natural landmarks in all of Florida!
Where Is Falling Waters State Park In Florida?
I'll start by telling you where it's not… 
It's nowhere near Orlando or Miami!
The tallest waterfall in Florida is located in the state's Panhandle region — which is the long, wide northern part of the state bordering Georgia and Alabama.
More precisely, it's just south of the town of Chipley (near I-10) and almost halfway between Pensacola to the west and Tallahassee to the east.
If you're from beyond the Sunshine State, this part of Florida looks nothing like the Florida you're used to seeing in the tourist brochures! There are tall pine trees almost everywhere you look, rolling hills, and the trees turn vibrant colors in the fall. There's even a seldom dusting of snow there from time to time in the winter. It's what many call real Florida. 
Falling Waters State Park, established in 1963 and 171 acres in size, is also one of the highest places in Florida at 324 feet above sea level! 
Unless you live in or are staying in the Florida Panhandle — such as in the cities of Destin, Fort Walton Beach, Panama Beach City, or any of the other communities within relatively close proximity — it's going to take awhile to get to Falling Waters State Park.
But it's worth the trip… There's nothing else like it in Florida!
Getting To The Waterfalls
Once you enter Falling Waters State Park and pay the nominal admission fee, follow the signs for the falls.
Take the entrance road past the first right (for the Pine Ridge Campground) and to the first main parking lot area. 
There are 2 pathways to the falls:
A shorter path with stairs and steep ramps
A longer path with gentle slopes and no stairs 
Two major overlooks provide excellent views of the falls.
One overlook allows you to look down at Falling Waters from above a cliff side.
Another view takes a few more steps but is my personal favorite. It's the view from inside the 100-foot-deep sinkhole! From this perspective, you're below the falls — looking up at the water splashing down from above and diving into the sink. 
Other Things To See & Do At Falling Waters Florida 
While Falling Waters State Park is named for its main attraction, there are many other cool things to see and do at this fascinating state park. 
Hiking – More than 2 miles of trails provide exciting up-close encounters with flora and fauna — including deer, foxes, and other arboreal critters.  
Bird watching – More than 100 species of birds are known to grace the park throughout the year, offering some of the best natural bird-watching anywhere in Florida.
Butterfly watching – Near the main parking lot for the falls is a small butterfly garden filled with beautiful native flowering plants. Both the bees and butterflies love this place! 
Picnicking – Bring lunch and enjoy your meal under the fresh canopies of pine. 
Swimming – A 2-acre freshwater lake provides a cool place to catch some rays on a white sand beach or swim all day. 
Fishing – Get a Florida freshwater fishing license and drop your line to catch supper! 
Camping – Want to stay the night at Falling Waters State Park? There are 24 campsites just north of the lake, near the end of Wiregrass Trail. The campsites have water and electricity — along with picnic tables and grilling locations. 
And you're just a 10-minute drive from restaurants and hotels, too. So, you don't need to worry about being too far from the important conveniences if you decide you've had enough "roughing it" at the park!
Falling Waters State Park – Park Tour
My Tips For Visiting Falling Waters State Park 
I've been to the park during the dry fall season and also during the wetter summer.
My experiences there during the dry and wet seasons are wonderful, but there are differences in the flow of the falls and some of the things you'll see on the trails. 
#1 – To see a stronger waterfall, visit right after a heavy rain.
Depending on the season, Falling Waters is either flowing at a trickle or at a full-on roar:
The drier season (September through May) is when the flow of the falls is slower.
The wet summer brings tons of rain to the area and much stronger velocity at the falls. 
#2 – To see fall colors, visit from late September through mid-October.
The nature trails are gorgeous in the fall!
I particularly love going to Falling Waters State Park during mid-autumn — when the leaves on the deciduous trees begin changing to bright shades of red, orange, purple, and yellow. (Yes, there really is fall color in Florida!) 
#3 – Look for the oil well!
Check out the oil well on Wiregrass Trail! It's the site of a 4,912-foot-deep oil well that was dug around 1919.
It failed to bring up any commercially viable amounts of oil — but nonetheless marks the site of an early attempt at building a petroleum industry in the Florida Panhandle. 
#4 – Plan to spend at least 1 hour in the park. 
You can park your car, see the falls, snap a few selfies, and drive off within 15 minutes if you'd like.
But I recommend spending at least 60 to 90 minutes at Falling Waters State Park — to walk some of the trails and catch some dazzling glimpses of natural Florida unlike you'll see anywhere else. 
#5 – Double check the operating schedule online. 
Be sure to call ahead! Park hours are generally from 8 AM until sunset — 365 days a year.
Of course, things change and unexpected events like hurricanes, pandemics, furloughs, etc. may cause hours to change. So it's best to check before starting your trip to Falling Waters State Park… better safe than sorry.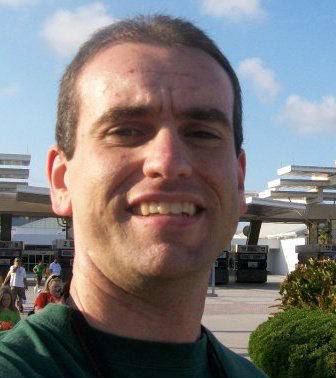 I'm a Florida native, a roller coaster junkie, and a frequent traveler. (Long road trips are my favorite.) Born and raised in Tampa, I grew up visiting Busch Gardens Tampa Bay. I authored the book Busch Gardens Tampa Bay: Images of Modern America, which details the colorful history of the Busch Gardens theme park. As a local historian, I've also written about other popular landmarks and attractions for a variety of publications. Here, on this Travel Guide, I like sharing little-known facts and fun stuff about all the places I've been — so you will have a good idea of what those places are like and what you should know before you go. I especially enjoy helping others plan fun trips… on a budget!