This post may contain affiliate links. If you buy thru these links, we may earn a commission at no additional cost to you.
---
The state of Florida, famous for parks of the thrilling, expensive variety, sees more than 80 million tourists per year according to the Sunshine State's government. Yet, relatively few of these visitors know a great secret that we residents have long known: this beautiful state is home to more than Mickey, Shamu, and Harry Potter. In fact, it's also where you'll find more than 7,000 lakes, nearly 30 first-magnitude natural springs, and over 1,100 miles of coastline.
Florida State Parks are Highly Affordable to Visit

Best of all, this natural beauty costs only pennies on the dollar to enjoy, as compared to the high-priced Florida theme parks. Florida boasts dozens of state parks, each offering its own unique blend of flora and fauna, and many of these natural hidden gems feature scenic vistas that will spread your eyes over glistening lakes, tree-covered hillsides, and incredible stretches of land.
At a nominal charge of between $4 and $6 per vehicle (up to 8 people per car), you can spend an entire day trolling the virgin beaches of the Gulf coast, hiking the hills that undulate in the state's panhandle, or getting in touch with the native wildlife of the old Florida prairie.
For as little as $12, you can even camp at Florida state parks, which surely beats the $200 per night at the Hilton. Sure, you may not have the best room service, but what about those views?
Whether you're a beach bum, an animal fanatic, or a lover of fall-colored leaves (what? Did I say fall foliage in Florida? Yes, it exists in the Sunshine State!), everyone is sure to find something thrilling in the Florida state parks that dot the map.
Just some of the most beautiful Florida state parks include:
Tips from a Native
While Florida state parks have little in common with the plastic-teeming acreage in the Orlando area, there is at least one thing Florida's natural parks have in common with Sunshine State theme parks: crowds on the holidays! In general, if you're thinking about visiting a Florida state park over a warm-season holiday such as Independence Day, be prepared to encounter plenty of foot traffic, especially if the park is located near the beaches or is centered around a lake.
Summer is generally the busiest time of year for Florida's state parks, but don't forget that winters in here are generally mild, and are often the time when so-called snowbirds (northern tourists and part-time residents) flock down to the state; some parks around the beaches are particularly busy at that time of the year.
No matter what time of year you go, arrive at the park early to get the most bang for your buck and to enjoy the amenities before the later arrivals visit.
Don't forget your sunscreen! The risk of sunburn is high in the state, especially during the summer when the sun is high in the sky and the days are long. Be sure to wear a waterproof sun block with an appropriate SPF for your skin type.
Bring along snacks, for most Florida state parks don't have much in the way of restaurants and vending machines. However, most natural parks in Florida do have picnicking areas and are a picturesque place to enjoy a meal with your family and friends.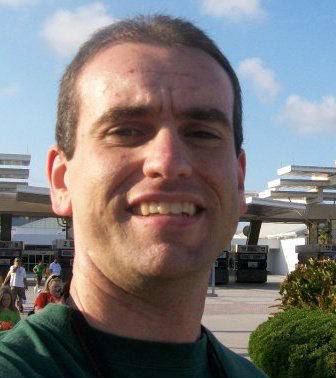 I'm a Florida native, a roller coaster junkie, and a frequent traveler. (Long road trips are my favorite.) Born and raised in Tampa, I grew up visiting Busch Gardens Tampa Bay. I authored the book Busch Gardens Tampa Bay: Images of Modern America, which details the colorful history of the Busch Gardens theme park. As a local historian, I've also written about other popular landmarks and attractions for a variety of publications. Here, on this Travel Guide, I like sharing little-known facts and fun stuff about all the places I've been — so you will have a good idea of what those places are like and what you should know before you go. I especially enjoy helping others plan fun trips… on a budget!