This post may contain affiliate links. If you buy thru these links, we may earn a commission at no additional cost to you.
---
Cave trekking is just one of the many adventure travel excursions my beloved and I had always wanted to do together, but living in Florida (a state that generally has a high water table), there are few opportunities for us to explore caverns.
Except for one: Florida Caverns State Park in Marianna. This is one of the very few state parks that have dry, air-filled caves and the only state park in the Sunshine State that offers tours to the public. We were around 50 feet below ground level and just above the aquifer. At one point, the cave tour guide even had us shut off all the lights so we could experience what total darkness is really like (much to my childhood disappointment, the cartoons are wrong – people's eyes don't really light up white in pitch blackness).
There are numerous caverns around the United States that you can explore, many with the aid of a knowledgeable tour guide who will show you stalactites, stalagmites, soda straws, draperies, and other types of amazing formations.
Now, before you go spelunking, you must remember that cave trekking, by its very nature, is not a great activity for those who are claustrophobic. You'll be crawling and squeezing your way through very tight passage ways, having to spend lots of time in darkness, and will be maneuvering underground for a period of time lasting from 1 hour to 2 or more hours.
Before you go cave trekking, you should find out from the park what, if any, equipment you will need to go on your underground adventure.
Commonly required equipment includes:
Helmets
Flashlights
Elbow and knee pads
Tennis shoes or hiking boots
Towels
Clean clothes
Plastic bag for dirty clothes
It's also important to remember that it is against the law in many areas to touch cave formations, remove any artifacts from the caves, or in any way deface the caverns.
FUN FACT: Most stalactites and stalagmites are found in limestone caves and are made from calcite, which is a mineral that is commonly found in sedimentary rocks.
#1: Longhorn Cavern State Park
6211 Park Road 4 So.,
Burnet, Texas 78611
Created thousands of years ago through dissolution and erosion from river water, the Longhorn Caverns reveal Ice Age fossils and showcase many incredible formations. On Saturdays, reservation-only tours are held. These last about 2 hours.
#2: Florida Caverns State Park
3345 Caverns Road
Marianna, Florida 32446
In Florida, caverns form when water seeps into the state's limestone (karst)  bedrock and creates formations such as stalactites, stalagmites, and flow stone. Tours are given at Florida Caverns State Park Thursday through Monday (except on Thanksgiving and Christmas) and are classified as moderately strenuous.
#3: Kartchner Caverns State Park
2980 Arizona 90
Benson, AZ 85602
The Kartchner Caverns were discovered in 1974 at the base of the Whetstone Mountains, with an entryway originally near the bottom of a sinkhole. The Kartchner Caverns feature one of the world's longest soda straws (21 feet, 3 inches), a 58-foot-tall column, the world's most extensive brushite moonmilk formation, and an array of shields, helictites, and totems.
#4: Cathedral Caverns State Park
637 Cave Road
Woodville, AL 35747
From the massive, 126'-wide by 25'-high entrance and the 45'-high stalagmite column to the Frozen Waterfall and Stalagmite Mountain formations, you'll see that just about everything inside Cathedral Caverns can be summed up in one word: grand. Cathedral Caverns is a great place to visit for anyone who wants to go cave trekking without having to don wet gear or a jacket (the caverns are dry and always 60 degrees!)
#5: Gardner Cave at Crawford State Park
10381 Boundary Road
Metaline Falls, WA 99152
The 49-acre Crawford State Park in Washington is the home of Gardner Cave, which, at 1,055 feet, is the third-longest limestone cave in The Evergreen State. Gardner Cave features stalactites, stalagmites, flow stone, and rimstone pools.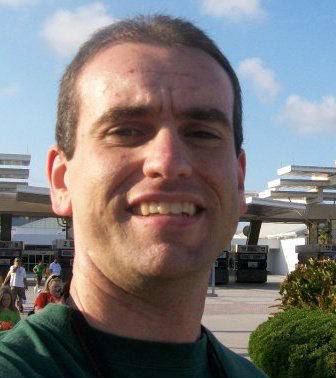 I'm a Florida native, a roller coaster junkie, and a frequent traveler. (Long road trips are my favorite.) Born and raised in Tampa, I grew up visiting Busch Gardens Tampa Bay. I authored the book Busch Gardens Tampa Bay: Images of Modern America, which details the colorful history of the Busch Gardens theme park. As a local historian, I've also written about other popular landmarks and attractions for a variety of publications. Here, on this Travel Guide, I like sharing little-known facts and fun stuff about all the places I've been — so you will have a good idea of what those places are like and what you should know before you go. I especially enjoy helping others plan fun trips… on a budget!