This post may contain affiliate links. If you buy thru these links, we may earn a commission at no additional cost to you.
---
I'm a longtime fan of the hit NBC TV show The Office. The mockumentary comedy set in the fictional Dunder Mifflin Paper Company in the real-life city of Scranton, Pennsylvania has a huge cult following — even many years after the series ended in 2013.
It's a TV show based off a British comedy of the same name and similar premise.
Yes, I have seen all the episodes of the BBC version of The Office and enjoy the British original. But I really fell in love with the U.S. version! I've been watching it since Season 1 began in 2005 — and I still binge watch The Office on Netflix and DVD today. Why, if Netflix ever removes The Office TV show from the lineup, I might just cut my subscription to the online streaming service!
If you haven't seen The Office yet, you've got to check it out. The show stars incompetent, bumbling boss Michael Scott (played by Steve Carell) — who oversees his team of quirky but lovable staff.
There's romance, drama, and plenty of interoffice pranking. If you like sharp satire and deadpan humor, you'll love The Office. (That's what she said!)
---
The obsessed fan I am, I took a road trip to Scranton, PA to visit some of places featured in The Office TV show.
Visiting The Office Landmarks In Scranton, PA
Scranton is situated in Lackawanna County — in northeastern Pennsylvania.
I knew before I visited Scranton that the office building (said to be located at the fictional 1725 Slough Avenue) and the office park are actually located in Los Angeles, where most of the taping is done.
Here's the actual office building Dunder Mifflin fans know from the show:
---
While most principal shooting was done in Hollywood, the writers and producers made the setting in the show seem pretty authentic.
They reference various Scranton, PA locations — ranging from otherwise obscure restaurants and pubs to shopping malls and tourist attractions. In fact, many Scranton leaders credit the The Office TV show with helping to make the distressed city, with a population of fewer than 85,000 people, hip.
But it's not as though the coal-mine town of Scranton hasn't got some street cred. After all, the city was once famous for its anthracite (coal) mining industry. It's also popularly known as "The Electric City" because electric lights were introduced in Scranton, PA back in 1880, and 6 years later the nation's first fully electric streetcars began operating.
References to coal and the city's claim to electricity fame make several humorous cameos in The Office, including in this awesome rap video, "Straight Outta Scranton":
---
The anthracite museum mentioned in The Office rap? You bet it's real! In fact, so are many of the other places referenced in the show.
Here's a rundown (so, what is a rundown?) on some of the Scranton, Pennsylvania landmarks seen or heard about in The Office TV show…
Pennsylvania Paper & Supply Company
215 Vine Street
Scranton, PA 18501
OK, so the Pennsylvania Paper & Supply Company is not specifically mentioned in The Office, but it's essentially the basis for the type of workplace Dunder Mifflin is supposed to be.
The Pennsylvania Paper & Supply Company was founded in 1922 and is located in the famous Penn Paper tower, seen in the show intro.
The folks at Pennsylvania Paper & Supply Company proudly open their doors to fans of The Office TV show. They even have a variety of memorabilia from the show — including:
Signed photos of cast members
A Dwight bobblehead given to the company by Rainn Wilson (who portrays Dwight Schrute in the show)
A Dunder Mifflin banner — (Tell them you love the show and they'll give you a free poster perfect for fans of The Office.)
Actor John Krasinski, who plays Jim Halpert in the show, recorded video of the Penn Paper tower as seen in the opening of The Office, helping make the building famous.
These days there's a "Dunder Mifflin Paper Company" logo at the top of the tower:
Steamtown Mall
(Marketplace at Steamtown)
300 Lackawanna Avenue
Scranton, PA 18503
While known as Steamtown Mall back when the show was originally airing, the city's main shopping center has since been renamed the Marketplace at Steamtown.
The mall is featured many times in The Office TV show. However, the Steamtown Mall Victoria's Secret — one of the many stores frequented by shopaholic Kelly Kapoor (Mindy Kaling) — has since closed.
What you will find during your trip to Marketplace at Steamtown is the large "Scranton Welcomes You" sign seen during the opening credits of The Office (pictured at the start of this article). It's located on the second floor of the mall — near Boscov's and Crunch Fitness.
There's a huge parking garage at the mall, and that's where I parked my car. Parking is $5 after the first 3 hours — but you can get your parking validated by any of the participating mall tenants.
Steamtown Mall was built in 1993 and seems to have had much better days when The Office was in first-run airing on NBC. Still, no trip to see The Office landmarks in Scranton is complete without a stop by Marketplace at Steamtown!
Cooper's Seafood House
701 N. Washington Avenue
Scranton, PA 18509
Michael Scott namedrops Cooper's Seafood House more times than I can count! It's one of his favorite "business-romantic" lunch spots.
This restaurant, an Electric City mainstay since 1948, not only exists, but it's one of the most popular seafood restaurants in Scranton. When I went, the parking lot was packed and the line was almost out the door!
Cooper's was most prominently featured in "Business Ethics," (Season 5, Episode 3). That's the episode where Michael takes human resources officer Holly Flax (Amy Ryan) to lunch to discuss impropriety issues with supplier relations representative Meredith (Kate Flannery).
While the interior restaurant scenes were filmed in Hollywood, the exterior establishing shot was actually taken outside of Cooper's Seafood House.
---
I would've loved to order a lobster — but what I really wanted to do was get a few shots of Cooper's for my Scranton trip photo scrapbook. I also had to buy a handful or two of The Office swag ("stuff we all get"). Yes, Cooper's has a large gift shop dedicated to the hit show!
There are so many cool things to buy at The Office gift shop at Cooper's Seafood House. I couldn't decide what to get. So, I purchased a few things — including a reprint of the office building watercolor drawing that Pam Beesley (Jenna Fischer) creates in "Business School" (Season 3, Episode 17). As Pam's ex-fiance Roy Anderson (David Denman) calls her artistic work, "[it's] the prettiest art of all the art."
Pam's sketch of their office complex even moved Michael, who says "That is our building… and we sell paper." He buys the piece and hangs it prominently in the office, where it is seen in subsequent episodes. I had to have the iconic painting for my office, too!
---
Alfredo's Pizza Cafe
1040 S. Washington Avenue
Scranton, PA 18505
After picking up The Office souvenirs at Cooper's, it was time for supper.
I went to Alfredo's Pizza & Restaurant — which is the favorite pizzeria of Kevin Malone (Brian Baumgartner). He believes there's no comparison… He loves Alfredo's Pizza much better than the "hot circle of garbage" from local (non-existent) rival Pizza By Alfredo.
I ordered the famous Alfredo's cheese pizza, and I agree with Kevin… it's good!
I wanted to get the "tasty bread" at Cugino's, a real Italian restaurant in Scranton, Pennsylvania — but they had just closed when I had the chance to stop by. Guess I'll need to return to Scranton someday for some tasty bread, huh?
Poor Richard's Pub
125 Beech Street
Scranton, PA 18505
In The Office TV show, Poor Richard's Pub is depicted as a standalone establishment — one the work-weary crew from Dunder Mifflin love frequenting.
But in real life, Poor Richard's is actually located inside a bowling alley! Conveniently, it's located right across the street from Alfredo's Pizza Cafe.
The show wasn't ever actually filmed there, but it's referenced so many times throughout the series it's an iconic stop for any The Office fan's trip to Scranton! And if you love the show you're sure to recognize some of the memorabilia in this now-famous pub.
---
Anthracite Heritage Museum
22 Bald Mountain Road
Scranton, PA 18504
The Anthracite Heritage Museum has a cameo role in the "Straight Outta Scranton" music video. And in real-life, the museum pays homage to Scranton's industrial lifeblood: coal. As Michael astonishingly proclaims to his boss, Jo Bennett (Kathy Bates) in "St. Patrick's Day" (Season 6, Episode 19), "buildings here are literally powered by coal!"
The Anthracite Heritage Museum was closed by the time I got around to the west side of town where it's located. But I was delighted to see the historic Scranton Iron Furnaces are sponsored by the Anthracite Heritage Museum. The stone blast furnaces were built in the 1840s and '50s and are located near the intersection of Laurel Line Drive and Cedar Avenue.
If you get to the Anthracite Heritage Museum, be sure to check out the Lackawanna Coal Mine Tour. It features a trip 300 feet down into the caves — which Michael mistakenly believes is a thrill ride with a "300-foot drop."
Lake Scranton
Considered a reservoir that formed behind a dam built in the 1890s, Lake Scranton features a 3.5-mile walking trail. It also played a starring role in "Beach Games" (Season 3, Episode 22), in which Michael Scott inaccurately refers to the lake as "America's 8th largest indigenous body of water."
Lake Wallenpaupack
Lake Wallenpaupack is one of the most popular recreational destinations in the Pocono Mountains. It's also the retreat of choice for a team-building venture in "Booze Cruise" (Season 2, Episode 11). However, the voyage on Lake Wallenpaupack takes place in January, a time when the lake would've been frozen. So The Office producers instead shot the episode in the balmier climes of Long Beach Harbor, California.
What about Chili's in Scranton… and Hooters?
Chili's had a starring role in The Office TV show many times. Perhaps most memorably it's where Michael Scott hosts his in-office Dundie Awards show and where Pam gets so drunk she's banned from the restaurant (Season 2, Episode 1):
---
Michael, who refers to Chili's as "the new golf course," also takes an important business prospect to the popular chain in "The Client" (Season 2, Episode 7).
Hooters is one of Michael's favorite places to take his male colleagues for lunch, as seen in "The Secret" (Season 2, Episode 13):
---
Sorry, but these two famous chain restaurants aren't actually located in Scranton — the nearest locations are an hour's drive away. Oh well, at least we have Cooper's Seafood House and Alfredo's Pizza Cafe for breaking bread with our fellow fans of The Office!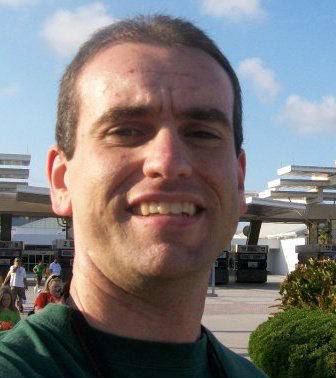 I'm a Florida native, a roller coaster junkie, and a frequent traveler. (Long road trips are my favorite.) Born and raised in Tampa, I grew up visiting Busch Gardens Tampa Bay. I authored the book Busch Gardens Tampa Bay: Images of Modern America, which details the colorful history of the Busch Gardens theme park. As a local historian, I've also written about other popular landmarks and attractions for a variety of publications. Here, on this Travel Guide, I like sharing little-known facts and fun stuff about all the places I've been — so you will have a good idea of what those places are like and what you should know before you go. I especially enjoy helping others plan fun trips… on a budget!