This post may contain affiliate links. If you buy thru these links, we may earn a commission at no additional cost to you.
---
Indoor go kart tracks are great for those who don't want to spend hours out in the sun or for racers who don't want to bail out on invaluable opportunities to practice driving these fun little race cars because of the rain, cold, or heat.
I had grown up visiting outdoor go kart tracks just for weekend thrills. So, when my dad, who has been burning up the asphalt recently with some amateur go kart racing action, invited my fiancée and I to go karting with him at a local indoor go kart racing track, we didn't waste a minute in trying out the facility.
I had once seen a local newscast that featured a local go kart racing track (not the one I visited), and was curious what it would be like to rev the engine of a go kart indoors.
3 Things To Do Before Hitting The Indoor Go Kart Tracks
Before you start racing, there are a few things you'll need to do to ensure you have an enjoyable and safe go karting experience:
Bring along a helmet – While most indoor go kart tracks have helmets and other safety gear available, it's still best to have your own helmet to ensure a good fit. Here's a video on how to pick a safe go kart helmet.
Call ahead – You don't want to drive all the way to an indoor go karting track only to find out that they're closed or are too busy to let you drive. Each of the indoor go kart tracks listed in this article is accompanied by a phone number for your convenience.
Learn how to drive a go kart – Driving go karts is an animal of its own. They handle differently than regular passenger cars and, for children, are usually a first introduction to driving a motorized vehicle.
Check out some YouTube videos on how to drive a go kart. Here are a couple that I recommend.
NASCAR's Kurt Busch Go Kart Driving Tips:
How To Go Fast In A Go Kart:
Best Indoor Go Kart Tracks
Following are 5 of the best indoor go kart tracks, based on my personal experience and digging around for the scoop on the top karting venues throughout the United States.
Tampa Bay Grand Prix
3404 Cragmont Drive
Tampa, Florida 33619
(813) 341-6300
OK, so let me start with the first indoor go kart track that I have ever raced on and a place where I quite like tearing up some rubber.
The Tampa Bay Grand Prix features 2 indoor raceways and is open throughout the day, 7 days a week.
The electric karts reach speeds of up to 50 miles per hour, and the facility is ideal for those who want to improve their lap times or simply want to race with family and friends. By the way, Tampa Bay Grand Prix offers plenty of space for birthday parties and corporate gatherings!
LeMans Karting
45957 Hotchkiss Street
Fremont, California 94539
(510) 770-9001
LeMans Karting features the only indoor-outdoor "mega track," which is perfect for those who want to enjoy a unique go kart racing experience on a high-speed track.
What's more, this facility features tracks with 2 types of grips, so you can practice for races on a wide array of surfaces. There's also a state-of-the-art barrier system that helps to reduce the impact of bumps into the wall.
Something that helps make LeMans Karting a great venue for the environmentally conscientious is that the karts use E-85 fuel, which is cleaner than regular fuel and helps the karts run longer on a single tank of gas.
Mid-Atlantic Grand Prix Indoor Racing
4060 North DuPont Highway
New Castle, Delaware 19720
(302) 656-5278
Mid-Atlantic Grand Prix indoor go kart track in Delaware is perfect for those who want a high-endurance racing experience at a great price.
Mid-Atlantic Grand Prix offers 8-minute races that allow quick drivers to cover up to 6 miles of track.
One of the many pros of this indoor go karting track is its location near Interstate-95 in northern Delaware, so it's relatively convenient for go kart racers not only in The First State but also those in Philadelphia and Baltimore.
Octane Raceway
9119 East Indian Bend Road
Scottsdale, Arizona 85250
(602) 302-7223
Octane Raceway in Arizona features a large, 1/3-mile track and is the only full-time indoor / outdoor go kart track in the United States.
Each lap winds drivers through an outdoor section of track before returning them indoors, making for a unique go-karting experience.
Additionally, Octane Raceway accepts walk-ins and offers all necessary safety gear and equipment — so there is no need to bring your own helmet and other gear, except for shoes and basic clothing (don't wear a skirt or dress, though).
Traxx Racing
4329 Chennault Beach Boulevard
Mukilteo, Washington 98275
(425) 493-8729
Traxx Racing indoor go kart track is unique in that it offers a special go kart track for kids ages 3 to 10, in addition to a much larger indoor karting experience for adults.
This indoor go karting track is therefore ideal for family gatherings and birthday parties for very young children.
However, it's not just about the kiddies at Traxx. Downstairs, below the kid's go kart track, is a larger raceway where you can peel away at speeds topping 30 miles per hour!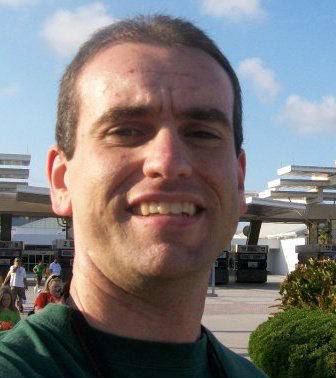 I'm a Florida native, a roller coaster junkie, and a frequent traveler. (Long road trips are my favorite.) Born and raised in Tampa, I grew up visiting Busch Gardens Tampa Bay. I authored the book Busch Gardens Tampa Bay: Images of Modern America, which details the colorful history of the Busch Gardens theme park. As a local historian, I've also written about other popular landmarks and attractions for a variety of publications. Here, on this Travel Guide, I like sharing little-known facts and fun stuff about all the places I've been — so you will have a good idea of what those places are like and what you should know before you go. I especially enjoy helping others plan fun trips… on a budget!