This post may contain affiliate links. If you buy thru these links, we may earn a commission at no additional cost to you.
---
Theme park enthusiasts will criss-cross the country just to ride a scary roller coaster.
There's just something about the adrenaline rush (a literal rush!) that compels thrill seekers to jump aboard planes or drive their cars hundreds — even thousands — of miles to spend anywhere from 45 seconds to 2 minutes riding some of the scariest roller coasters.
Must read: Why People Crave Scary Roller Coaster Rides
So, where are the scariest roller coasters in the United States?
You'll find them all over.
Here's a list of 9 scary roller coasters (in no particular order) that are sure to turn your stomach inside out.
#1 – INTIMIDATOR 305
Kings Dominion in Doswell, VA
Rising high above the Old Dominion State is Intimidator 305, at King's Dominion.
Intimidator 305 Roller Coaster HD REAL Front Seat POV Kings Dominion
Named for its 305-foot-tall peak, Intimidator 305 thrusts riders down hills and through hairpin turns at speeds topping out at an incredible 85 miles per hour.
This roller coaster is not for the faint of heart, let me tell you…
#2 – EL TORO
Six Flags Great Adventure in Jackson, NJ
Hurtling riders along its lumber tracks at 70 miles per hour, El Toro at Six Flags Great Adventure is the second-fastest wooden roller coaster in the world.
El Toro Wooden Roller Coaster Front Seat POV - Six Flags Great Adventure
70 MPH is fast for any steel roller coaster, but imagine bumping along this wooden track at interstate highway speeds!
Now, that's pretty scary.
#3 – BANSHEE
Kings Island in Mason, OH
One of the newest inverted roller coasters in the United States is turning heads and spinning its riders head over heels.
Banshee Roller Coaster REAL POV Kings Island Ohio 2014 AWESOME!
Banshee, a 167-foot-tall roller coaster at King's Island featuring 7 inversions, is a terrifying 4,000 feet long.
Think if you've ridden one inverted roller coaster, then you've ridden them all? Uh uh.
Get on this one and then tell me if you've ever been on any roller coaster like Banshee!
#4 – FURY 325
Carowinds in Charlotte, NC & Fort Mill, SC
Yes, the "325" in the name of this Carowinds roller coaster refers to the stupendous height of this monstrosity, in feet.
Fury 325 Roller Coaster REAL POV Carowinds 2015 Worlds Tallest Giga Coaster
Fury 325 tops out at 95 miles per hour along its 6,602-foot-long track, during which riders dive down a 320-foot-tall, 81-degree main drop and hurtle through a maze of turns and twists.
#5 – KINGDA KA
Six Flags Great Adventure in Jackson, NJ
This 456-foot-tall Six Flags Great Adventure roller coaster means serious business.
Kingda Ka Front Seat on-ride POV Six Flags Great Adventure
Launching from 0 to 128 miles per hour in just 3.5 seconds, Kingda Ka shuttles riders over a 45-story top hat element that rivals the height of most skyscrapers in many cities.
You'll cover the 3,100-foot-long ride in a mere 50 seconds.
#6 – MILLENNIUM FORCE
Cedar Point in Sandusky, OH
If you're a longtime roller coaster enthusiast, you were probably wondering when this scary roller coaster at Cedar Point would turn up on the list.
Millennium Force opened in 2000, which is several years before roller coasters regularly approached 300 feet in height.
In fact, Millennium Force was the first giga coaster — a type of roller coaster that measures 300 feet tall or higher.
Beyond the ride's impressive height is its unique combination of high speeds and swooping turns. This ride still stands in a class all unto itself.
#7 – X2
Magic Mountain in Valencia, CA
X2 stats alone are scary enough: 175 feet tall, 3,610 feet long, 76 mile-per-hour speeds.
Sure. But, guess what? X2, looming large at Six Flags Magic Mountain in California, isn't your ordinary sit-down roller coaster.
X2 Front Seat on-ride POV Six Flags Magic Mountain
It's a 4-dimension roller coaster — that means the riders' seats spin on a horizontal axis perpendicular to the track and independent of the vehicle chassis!
Hang on…
#8 – TOP THRILL DRAGSTER
Cedar Point in Sandusky, OH
Top Thrill Dragster at Cedar Point in Ohio may look similar to its cousin, Kingda Ka, in New Jersey, but don't confuse the 2 roller coasters — they've got personalities of their own.
Top Thrill Dragster sends riders up a 420-foot-tall tower at the death-defying speed of 120 miles per hour and then hurtles you back to Earth — all in just about 19 seconds.
Years after its 2003 debut, this behemoth of a scary roller coaster still ranks across the board as one of the best roller coasters.
#9 – SUPERMAN: ESCAPE FROM KRYPTON
Six Flags Magic Mountain in Valencia, CA
What do you get when you combine a 415-foot-tall launch roller coaster with superhero theming?
A truly epic ride called Superman: Escape from Krypton, that's what.
Superman Escape From Krypton Roller Coaster REAL POV Six Flags Magic Mountain
Accelerating to a speed of 104 miles per hour in 7 seconds, riders feel a G-force of 4.5. You then experience weightlessness for more than 6 seconds as you hurtle up and then down the massive, 40-story-tall vertical element.
No birds or planes in sight here. Just a super ride at Six Flags Magic Mountain.
More About Scary Roller Coasters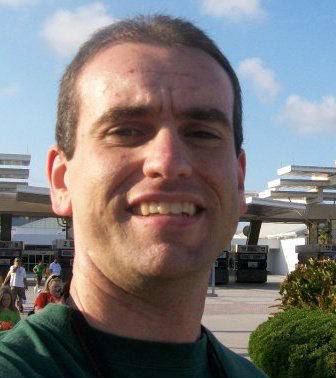 I'm a Florida native, a roller coaster junkie, and a frequent traveler. (Long road trips are my favorite.) Born and raised in Tampa, I grew up visiting Busch Gardens Tampa Bay. I authored the book Busch Gardens Tampa Bay: Images of Modern America, which details the colorful history of the Busch Gardens theme park. As a local historian, I've also written about other popular landmarks and attractions for a variety of publications. Here, on this Travel Guide, I like sharing little-known facts and fun stuff about all the places I've been — so you will have a good idea of what those places are like and what you should know before you go. I especially enjoy helping others plan fun trips… on a budget!