This post may contain affiliate links. If you buy thru these links, we may earn a commission at no additional cost to you.
---
Disney. Busch Gardens. SeaWorld. Universal Studios. Which of these was Florida's first theme park? Quickly – your answer?
If you guessed none of the above, you're exactly right! Because the first theme park in Florida was Cypress Gardens, a beautiful botanical garden park located about in Winter Haven, a small town about 20 miles south of world-famous Interstate-4 and 30 miles south-southeast of Walt Disney World.
Having been raised in Central Florida myself, a stop at Cypress Gardens was an occasional event that I, a person who wouldn't go near anything that resembled a pulse-pounding ride, always enjoyed. And, while the park closed in its original form back in 2003, Cypress Gardens has been resurrected in various formats since that time, and a small part of the first theme park lives on today within the confines of LEGOLAND Florida – one of the youngest Florida theme parks.
Opened on January 2, 1936, Cypress Gardens was Florida's first commercial tourist theme park. Located amid the gently rolling landscape of Central Florida, Cypress Gardens was a natural fit in a part of the state where the economy was built around the flourishing citrus industry.
First Theme Park In Florida
Started by Dick Pope, Sr., and his wife, Julie, Cypress Gardens grew to become one of Florida's headlining attractions, and was known for its water ski shows and beautifully dressed Southern belles, in addition to the sprawling landscapes dotted with exotic, native, and ornamental plants of seemingly every variety imaginable.
During the 1940s, the park gained acclaim for its water ski shows and was soon the site of many firsts in the sport, as well as where more than 50 water ski-related world records were broken.
Cypress Gardens became billed as the Water Ski Capital of the World. Cypress Gardens would also set the stage for several movies, including 1952's This is Cinerama, and several movies and television specials featuring world-renowned swimmer-turned-actress Esther Williams in the 1950s and 1960s. Even Elvis Presley and King Hussein of Jordan skied in or visited the park, and legendary Tonight Show host Johnny Carson filmed a show from Cypress Gardens.
Cypress Gardens Had To Roll With The Punches
If you were going to Florida as a tourist, you were going to Cypress Gardens – at least until 1971, when Walt Disney World opened in Kissimmee, just up the street.
While Cypress Gardens had to compete against a large, internationally known rival, the park continued drawing large numbers of tourists who wanted to enjoy a slice of old Florida.
In the early 1980s, the Popes retired and handed over the reins to their son, Dick Pope, Jr. In 1985, Harcourt, Brace, Jovanovich bought the park and began adding small rides and other attractions to help draw a more families into the park. In 1989, Anheuser-Busch bought Cypress Gardens and further enhanced the park's offerings before selling it in 1995 to a group of Cypress Gardens' managers.
In 2003, following a major decline in tourism in the wake of the 9/11 attacks, Cypress Gardens closed. But the first theme park in Florida wasn't about to succumb to the metaphorical wrecking ball.
First Theme Park Gets An Extreme Makeover
In 2004, the park was purchased by Adventure Parks Group and renamed Cypress Gardens Adventure Park.
Over the course of the summer, several attractions were added, including a wooden roller coaster called the Triple Hurricane – a reference to the three hurricanes (Charley, Frances, and Jeanne) which crossed the state right near the park during that summer and actually delayed the reopening of the park by a couple months.
Despite the improvements, the park experienced financially tough times due to damages from the three hurricanes in 2004, an insurmountable matter for the park's ownership. A series of legal actions led to additional ownership changes, and in 2009, Cypress Gardens Adventure Park closed.
In 2010, Merlin Entertainments announced it would buy the Cypress Gardens property and use it for its fifth incarnation of LEGOLAND, a concept based on the beloved LEGO construction toy. The following year, LEGOLAND Florida opened to the public. While the literally plastic theme park draws millions of LEGO revelers both young and old alike (including yours truly), 30 acres of historic botanical gardens still live to grow another day.
The 30-acre historic site, preserved by Polk County (in which LEGOLAND resides), is referred to as Cypress Gardens and is accessible from LEGOLAND as part of your admission to the park.
A few relics from the old Cypress Gardens park still can be found at LEGOLAND, including some of the buildings and a unique sightseeing ride called Island in the Sky. This ride entails a slowly spinning disk that pivots atop a 150-foot-long arm that lifts up from the ground, giving guests outstanding views of the park and the surrounding terrain. Another vestige of Cypress Gardens is a pirate-themed ski show featuring live-action LEGO characters.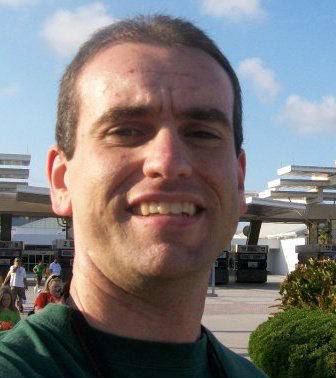 I'm a Florida native, a roller coaster junkie, and a frequent traveler. (Long road trips are my favorite.) Born and raised in Tampa, I grew up visiting Busch Gardens Tampa Bay. I authored the book Busch Gardens Tampa Bay: Images of Modern America, which details the colorful history of the Busch Gardens theme park. As a local historian, I've also written about other popular landmarks and attractions for a variety of publications. Here, on this Travel Guide, I like sharing little-known facts and fun stuff about all the places I've been — so you will have a good idea of what those places are like and what you should know before you go. I especially enjoy helping others plan fun trips… on a budget!