This post may contain affiliate links. If you buy thru these links, we may earn a commission at no additional cost to you.
---
Busch Gardens in Williamsburg, Virginia is one of the most popular theme parks on the East Coast.
And its popularity is for good reason, too…
Busch Gardens Williamsburg, VA (first known as "The Old Country" and later "Busch Gardens Europe") features dozens of exciting roller coasters, shows, and attractions.
It's also been ranked as the world's most beautiful theme park by the National Amusement Park Historical Association every year since 1990.
I'm a longtime Busch Gardens enthusiast and I'll be sharing with you everything I know about this famous 383-acre theme park, including:
The best time to go to Busch Gardens Williamsburg to avoid the crowds

The best rides, shows, restaurants, and attractions

Little-known tips & tricks for visiting Busch Gardens Williamsburg, VA

Some interesting Busch Gardens Williamsburg facts and history 
Busch Gardens Williamsburg Facts
Busch Gardens is conveniently located only a couple miles southeast of Colonial Williamsburg — Exit 243 of I-64 and immediately adjacent to Pocahontas Trail (U.S. Route 60) and Merrimac Trail.
The park operates seasonally, which means it's open only during certain months of the year:
The Best Time To Go To Busch Gardens Williamsburg, VA
Since most of the park's operating schedule is clustered around major holidays, weekends, and the summer, it would seem the park is always busy when it's open. And, don't get me wrong — I've been at Busch Gardens Williamsburg, VA when the crowds are coming in throngs!
But I've also been there when the park is less crowded, rides have virtually no wait time (we theme park buffs call these "walk-on" rides), and you can pretty much have your choice of seats at the shows and on the park's famous, picturesque Rhine River Boat Cruise.
The key to enjoying a trip to Busch Gardens Williamsburg , VA when the park is less crowded is to go earlier or later in the season, avoiding the mid-year holidays and overwhelming summertime masses.
I like to go early in the morning, arriving when the park first opens. This has always been the best time to avoid the crowds.
I like to hit the big rides first, when lines are usually the shortest.
Then, enjoy an early lunch as soon as the restaurants open (sometimes food service doesn't kick in until about an hour after the park opens, so plan accordingly).
Insider Tips For Visiting Busch Gardens Williamsburg
Here are a few more of my Busch Gardens Williamsburg tips that could save you some time… and money:
#1 – Want to have the park to yourself?
Crowds are usually pretty thin on colder days. If you're ok bundling up, you might have the park virtually all to yourself!
(TIP: Dress in layers — so you'll be comfortable all day long if the temperature changes.)
#2 – Haven't bought Busch Gardens Williamsburg tickets yet?
You can avoid the lines at the ticket window by ordering your Busch Gardens tickets online before you visit the park.
#3 – Are you on active duty with the United States military?
Busch Gardens Williamsburg offers discounted tickets for active duty members and occasionally offers FREE admission to those who are currently serving in the military — so be sure to check the Internet for the latest details on deals like this one.
#4 – Plan to visit the park over multiple days? Maybe even several times over the course of a year?
Then buy a seasonal pass, which will save you lots of money over buying many tickets for each person. You can also score FREE parking this way — saving $20!
#5 – Want to save on parking?
If you don't want to buy season passes as mentioned above, but you still want to save money on parking… Busch Gardens Williamsburg offers a parking discount online.
#6 – Interested in jumping to the front of the lines?
Quick Queue is great for jumping to the front of the line at the big rides on busy days — but don't spend the money to skip the lines if the park isn't busy. So… unless you're planning your Busch Gardens Williamsburg trip for a busy day in the summer, then you don't necessarily need to pre-order Quick Queue. Instead, buy it at an in-park vendor only after visiting the park and seeing how busy the rides are.
#7 – Wondering which order to do the rides?
Some rides near the front of the park, like Loch Ness Monster, get busy pretty quickly during holidays and the summer. You might save time by hitting the rides in the back of the park as early as possible. (Keep in mind… on some days, the back of the park opens later than England-Banbury Cross and Scotland — which are toward the park's entrance.)
#8 – When do most people leave the park?
On busy days, crowds begin thinning late in the afternoon as early arrivals begin leaving — that is a great time to hit the rides and attraction you missed earlier!
My Favorite Things At Busch Gardens Williamsburg VA
#1 – If you're a roller coaster fan, you can't beat a ride on the Loch Ness Monster! This classic thrill ride, built in 1978 by Arrow Dynamics, was once the world's tallest and fastest roller coaster.
Today, the 130-foot-tall Loch Ness Monster, which zooms its brave riders at speeds of up to 60 miles per hour, remains one of the most popular attractions at the park.
"Nessie" also boasts what was the world's first — and now only — interlocking vertical loops.
---
#2 – Another one of my favorite rides is InvadR, a classic wooden roller coaster that is perfect for families — but also is fun for real wood coaster enthusiasts.
Here's a cool fact…
InvadR uses trains from an older wooden roller coaster called Gwazi — which once operated at sister park Busch Gardens Tampa.
I like riding in the front row for the views going down the hills and in a tunnel located on the ride, but riding in the back seat brings cool airtime over the hills.
Here are some firsthand tips for many of the rides in this amusement park.
Of course, Busch Gardens Williamsburg has more than just rides…
#3 – Like gardening? Just about every corner you turn reveals bed after bed of incredible seasonal color.
I love going in the fall — when the trees are turning vibrant hues of red, purple, orange, and yellow.
My favorite nook is in the gardens of Italy. However, I'm always snapping photos of the scenery on the Rhine River Boat Cruise and the Busch Gardens Railway.
And to get a good lay of the lush land, don't forget to take flight on the Aeronaut Skyride!
#4 – My pick for best restaurant and dining experience at Busch Gardens Williamsburg, VA are both found in one place: Das Festhaus in Oktoberfest. At Das Festhaus you can enjoy dinner (or lunch)… and a show!
The fare at Das Festhaus is German — with a variety of sausages, hot German-style potato salad (my FAVORITE food at the park), sauerkraut, and other Deutsch goodies.
And the live performances? A wunderbar sing-a-along of many familiar German tunes and folk dance known as Schuhplattler.
#5 – Don't forget the souvenirs! In the park's shops, you can find lots of unique gifts for others, treasures for yourself, and souvenirs to remember your trip to Busch Gardens Williamsburg, VA.
I love, love, LOVE the German Gifts shop in Germany. Not only do they sell an array of unique items such as German-made steins and cuckoo clocks, but they also have a fully stocked Christmas store that operates year round.
#6 – And I can't forget the animals…
Every time I visit Busch Gardens Williamsburg, VA, I enjoy seeing these animals the most:
The gray wolves in their habitat of Wildlife Reserve by Ireland
The Clydesdales at Highland Stables in Scotland
Busch Gardens Williamsburg History
Busch Gardens Williamsburg, VA opened on May 16, 1975.
It was the 5th park in the country to be named Busch Gardens — following the opening of the original Busch Gardens in Pasadena in 1906, then Busch Gardens Tampa in 1959, then Busch Gardens Los Angeles in 1964, and Busch Gardens Houston in 1971.
Today, the only Busch Gardens park still operating other than the Williamsburg park is Busch Gardens Tampa.
When Busch Gardens Williamsburg, VA was first planned in the early '70s, the park was owned by beer giant Anheuser-Busch — which also built a beer-manufacturing plant adjacent to the theme park. For many years, park visitors could take a monorail for a tour of the Anheuser-Busch brewery.
Busch Gardens Williamsburg opened with 4 themed areas, or countries, including:
England
Scotland
France
Germany
Among the first rides at Busch Gardens Williamsburg were 3 roller coasters which have now been closed for decades: Glissade, Die Wildkatze, and Das Kätzchen.
With the opening of Loch Ness Monster in 1978, Busch Gardens Williamsburg boasted 4 roller coasters — a claim the park maintained through the early 1980s. (Die Wildkatze closed in 1983. Das Kätzchen ran through 1984. Glissade came to a halt in 1985.)
While 3 roller coasters closed over the course of 3 consecutive years, the park introduced a revolutionary ride called the Big Bad Wolf, a popular suspended roller coaster that thrilled millions of guests through 2009.
Other additions in the 1980s included the opening of the Italy section in 1980, unveiling of the Festa Italia area in 1987, and the debut of Roman Rapids in 1988.
Speaking of rapids, Busch Gardens Williamsburg sister park, Water Country USA, opened in 1984 and quickly earned a reputation as one of the Mid-Atlantic's best water parks.
In the '90s, Busch Gardens Williamsburg expanded with more rides — such as the motion-simulator adventure ride Questor in 1990, a massive new roller coaster called Drachen Fire that opened in 1992, Escape from Pompeii in 1995, Wild Izzy (later known as Wild Maus) roller coaster in 1996, Alpengeist in 1997, and Apollo's Chariot in 1999. With the exception of Escape from Pompeii and Alpengeist, all of these rides had closed by the end of the 1990s.
A whimsical children's area known as Land of the Dragons opened in 1994, while action-packed film Pirates 4-D premiered at the Globe Theater in 1998. The park's immensely popular Howl-O-Scream event was first held in 1999.
The first years of the 21st century brought Jack Hanna Wild Reserve and in 2001 came Ireland, the park's 6th themed section. Curse of DarKastle opened in 2005, while Griffon plunged into action in 2007.
Several changes came in 2009, including the opening of the Sesame Street Forest of Fun, the closure of the Big Bad Wolf, and the sale of Anheuser-Busch and its 9 parks — including Busch Gardens Williamsburg, VA — to Belgian brewer InBev. The parks were soon parceled off from InBev and were sold to a private equity company called Blackstone Group.
Christmas Town premiered in 2010, and in 2011 a 200-foot-tall drop ride, Mach Tower, opened. In 2012 Verbolten (a launch roller coaster with special effects) opened, followed in 2013 by the park's first food and wine festival, and in 2015 a 150-foot-tall roller coaster known as Tempesto.
Busch Gardens Williamsburg, VA continues to grow, drawing millions of guests each year with the addition of new rides, shows, and attractions — surely to maintain its place among the nation's favorite theme parks for years to come. It's definitely one of my personal favorites!
Here's a list of the 7 Best Things About Busch Gardens Williamsburg, VA.
More About Theme Park Rides
In addition to the roller coaster links I've included above, here are some of my other articles about riding coasters at amusement parks: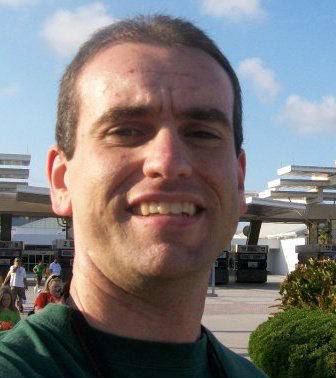 I'm a Florida native, a roller coaster junkie, and a frequent traveler. (Long road trips are my favorite.) Born and raised in Tampa, I grew up visiting Busch Gardens Tampa Bay. I authored the book Busch Gardens Tampa Bay: Images of Modern America, which details the colorful history of the Busch Gardens theme park. As a local historian, I've also written about other popular landmarks and attractions for a variety of publications. Here, on this Travel Guide, I like sharing little-known facts and fun stuff about all the places I've been — so you will have a good idea of what those places are like and what you should know before you go. I especially enjoy helping others plan fun trips… on a budget!