This post may contain affiliate links. If you buy thru these links, we may earn a commission at no additional cost to you.
---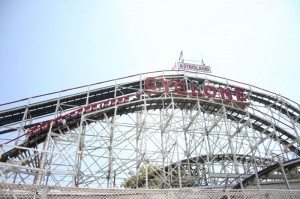 Wood roller coasters have ruled at amusement parks across the United States since the early part of the 20th century.
While the Golden Age of the wooden roller coasters was in the 1920s, a romantic allure for wood coasters brought a second building boom during the 1970s that has continued to the present day.
Wooden roller coasters are quite unlike steel roller coasters in that they are generally rougher and feature no inversions (periods where you go upside down). However, these characteristics are all part of the charm of wood roller coasters and why it is that they continually attract a following among roller coaster riders of all types.
Many older roller coaster riders enjoyed their first ride on a woodie, whereas younger people who grew up riding hypercoasters enjoy the novelty of riding something their grandparents rode decades earlier.
In any case, comparing wood roller coasters to steel roller coasters is meaningless, as each has their own traits and is meant to deliver different types of experiences to the rider.
Among wood roller coasters, there are several that have stood the test of time and have risen to the status of "classic." Here are just five wooden roller coasters that all roller coaster enthusiasts should put on their "must ride" list.
The Coney Island Cyclone
Thrilling riders since 1927, the Cyclone at Coney Island is one of the most popular wood roller coasters and, to this day, features one of the steepest drops found on any wood roller coaster.
This much-storied roller coaster nearly fell to development during the 1970s, but widespread community efforts in its home borough of Brooklyn, New York, helped to save the Cyclone from destruction.
Mean Streak
Cedar Point in Sandusky, Ohio, is widely regarded as the roller coaster capital of the world, and one of the park's most famous roller coasters is the Mean Streak. Opened in 1991, the Mean Streak is 161 feet tall, attains speeds of 60 miles per hour, and is among the world's tallest and fastest wood roller coasters.
In addition to its high speed and over one mile of track, the Mean Streak has also gained a reputation for being a particularly rough roller coaster.
The Beast
When the Beast opened in 1979, it was a record breaker among wood roller coasters in height, speed, and length. Today, it remains the longest wood roller coaster in the world and, along with the Cyclone, one of the most well-known in the world.
Sprawling across 35 acres at Kings Island in Cincinnati, Ohio, the Beast snakes through the area's wooden, rolling terrain and features two lift hills as well as an intense, massive helix that sends riders back to the loading station.
American Eagle
This classic racing roller coaster was the world's tallest and fastest wood roller coaster when it opened at Six Flags Great America in 1981. While these records have since fallen to other roller coasters, American Eagle is still considered a heavy hitter with its 147-foot drop, 66-mile-per-hour top speed, and 55-degree first drop.
Those who pay a visit to American Eagle in Gurnee, Illinois, will note that the two tracks have somewhat different features to make up for variances in turning radii inside some of the  helixes, but that each track is precisely 4,650 feet long.
Leap-the-Dips
A maximum speed of 18 miles per hour.
A height of 41 feet.
A track length of 1,452 feet.
How could a ride of such tame proportions make it onto the list of the 5 wood roller coasters you must ride? Because it is the world's oldest operating wooden roller coaster!
Located in Lakemont Park in Altoona, Pennsylvania, Leap-the-Dips is a side-friction roller coaster (so, it has no under-track wheels!) that has been producing shrieks, screams, and joyful belly laughs from riders since 1902.
Listed on the National Register of Historic Places, a National Historic Landmark, and also a Coaster Classic by American Coaster Enthusiasts, Leap-the-Dips is a living, breathing time capsule that hearkens to an early time in American roller coaster history.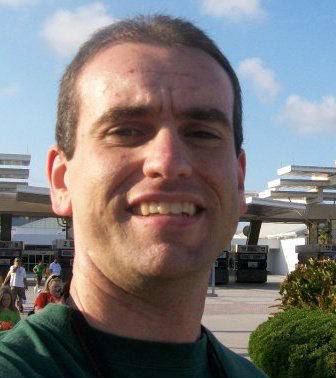 I'm a Florida native, a roller coaster junkie, and a frequent traveler. (Long road trips are my favorite.) Born and raised in Tampa, I grew up visiting Busch Gardens Tampa Bay. I authored the book Busch Gardens Tampa Bay: Images of Modern America, which details the colorful history of the Busch Gardens theme park. As a local historian, I've also written about other popular landmarks and attractions for a variety of publications. Here, on this Travel Guide, I like sharing little-known facts and fun stuff about all the places I've been — so you will have a good idea of what those places are like and what you should know before you go. I especially enjoy helping others plan fun trips… on a budget!