This post may contain affiliate links. If you buy thru these links, we may earn a commission at no additional cost to you.
---
When you think of Orlando, images of Disney World, Universal Studios, and other well-known Florida theme parks probably come to mind.
But, Orlando has much more than just major theme parks to offer.
In fact, O-Town (as the city is popularly known) offers a multitude of tourist attractions for children, families, and people of all ages.
Let's take a whirlwind tour of four of the best tourist attractions in Orlando:
Old Town
5770 W. Irlo Bronson Memorial Highway, Kissimmee Florida 34746
Where can you enjoy shops, rides, restaurants, and more all in one place? At Old Town in Kissimmee, just 3 miles east of the Disney World Resort, you can spend the entire day – and all night – in this self-contained burg where fun times are to be found around every corner. From fast food to fine dining, merry-go-rounds to roller coasters, and day spas to toy stores, Old Town is a paradise that can be enjoyed by all. Old Town is popular not just for individuals but also for groups of all kinds, including youth groups, church outings, and birthday parties, and is an ideal place to spend a more low-key day in Orlando.
I Fly Indoor Skydiving
6805 Visitors Circle, Orlando Florida 32819
Since the beginning of time, people have wanted to fly. At I Fly in Orlando, you will have the chance to experience what it feels like to skydive, as you step into a vertical wind tunnel and let updrafts of more than 120 miles per hour carry you aloft. Throughout the I Fly session, you will receive hands-on instruction from an experienced trainer on how to maneuver your body in the tunnel, don a realistic skydiving suit, and get your photo taken as you spread your arms in flight.
The Holy Land Experience
4655 Vineland Road, Orlando Florida 32811
Take a step into the Bible and walk back two millennia to the time that Jesus walked the earth among men. At the Holy Land Experience, you will enjoy an Orlando getaway unlike other local attractions. Here, you will get to meet many of the figures in the Bible, shop the merchandise in a Jerusalem street market, roam the corridors of the Great Temple, and follow the steps of the Passion.
Fun Spot USA
2850 Florida Plaza Blvd, Kissimmee Florida 34746
Just down the street from Orlando, right near Disney World, lies Fun Spot Attractions, a sprawling playground for children and adults alike. Boasting free parking and admission, Fun Spot offers a plethora of thrilling attractions, including the SkyCoaster, a swing ride that takes riders 300 feet up before being slung toward the ground at hair-raising speeds. There is also a multi-level go-kart track, the Power Trip roller coaster, bumper cars, an arcade, and much more.
Many Orlando attractions offer discounts on admission, souvenirs, food and more, so be sure to peruse the internet for deals, and ask your travel agent if any discounts will apply to you. Don't forget, you may also qualify for discounts if you're a member of an automobile club, the American Association of Retired Persons (AARP), the United States military and a number of other organizations. So be sure to flash be sure to flash your membership card when visiting Orlando attractions!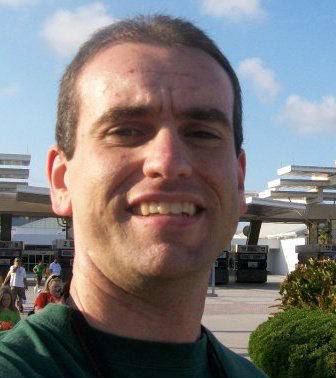 I'm a Florida native, a roller coaster junkie, and a frequent traveler. (Long road trips are my favorite.) Born and raised in Tampa, I grew up visiting Busch Gardens Tampa Bay. I authored the book Busch Gardens Tampa Bay: Images of Modern America, which details the colorful history of the Busch Gardens theme park. As a local historian, I've also written about other popular landmarks and attractions for a variety of publications. Here, on this Travel Guide, I like sharing little-known facts and fun stuff about all the places I've been — so you will have a good idea of what those places are like and what you should know before you go. I especially enjoy helping others plan fun trips… on a budget!