This post may contain affiliate links. If you buy thru these links, we may earn a commission at no additional cost to you.
---
A hotel resort is my favorite type of lodging when hubby and I are traveling together these days. Why? Because it's usually more secluded (and romantic) than other hotels are.
Ever since the days when my husband and I were dating, I've always wanted to experience a really secluded vacation.
Something along the lines of:
Those are still on my bucket list. However, these days, my vacation desires are a little more resort-like.
We enjoy couples resorts and adult resorts — more than family resorts. (Most of the ones we've stayed at would also make great honeymoon resorts!)
The hotel resort we've visited the most (so far) is the Hotel Riu Palace in Aruba. It's an all-inclusive resort that keeps calling us back year after year.
Before planning our upcoming trip back to Aruba (yep, the Hotel Riu again), I first did a little research on other secluded resorts that might be worth visiting in the U.S. 
Following are some of the most secluded resorts in the United States, ranging from popular honeymoon destinations to family-oriented getaways.
While they all offer tranquil environments, some of them are loaded with amenities — others are more about enjoying the simplicity of nature.
So, what type of vacation are you seeking? There's probably a secluded hotel resort on this list for you!
10 Most Secluded Resorts In The U.S.
The following are all highly rated couples resorts, receiving at least 3.5 stars — out of 5.
They're listed in order from the highest rating (4.8 stars) to the lowest rating (3.6 stars).
Phone: (855) 942-4220
Traveler Rating: 4.8 Stars
Price: Moderate
The Calistoga Ranch is best known for its views of the Napa Valley. However, it should also be noted that this hotel resort delivers world class service and amenities in every area. The food is excellent, the rooms are comfortable, the spa features highly qualified professionals, and the pool area is beautiful. There isn't much more you can ask for when in search of a relaxing vacation. That said, the Calistoga Ranch does offer a little bit extra — including bike rentals, outdoor showers, hiking excursions, conference facilities, a lounge, and complimentary valet (which is extremely rare). This spa resort is mostly shaded due to a lot of trees — which can be a positive or a negative, depending on the time year you visit. It's also a popular wedding venue. So if you're looking at honeymoon resorts… this one is a winner!
Romantic Things To Do In Napa Valley:
Phone: (855) 245-2051
Traveler Rating: 4.7 Stars
Price: Expensive
The best way to describe this hotel resort is incredible views of Paradise Valley, combined with amenities beyond your imagination. The views are extra-special because of the surrounding tranquility. Amenities include 5 tennis courts, 4 pools, 2 lounges, a spa, fitness center, ballroom, beauty services, and free coffee in the lobby. For business travelers or those taking a work vacation, there's a boardroom, conference rooms, meeting rooms, and other business services. The food at the Sanctuary on Camelback Mountain is excellent, but a trip to Scottsdale Arizona is only a few minutes away for even more options. Don't worry — you can't hear a car horn or any commotion from Scottsdale while at the resort. The only negative for this secluded resort is the fact that breakfast isn't free. But that is more than made up for in other areas.
Scenic & Secluded Spots Nearby:
Phone: (239) 765-1040
Traveler Rating: 4.4 Stars
Price: Moderate
If you want to stay at a quiet resort on the west coast of Florida — where you can see wild dolphins and manatees — Lovers Key Resort is the perfect place to go! Every room has a balcony, which makes for incredible wildlife and sunset watching. In order to maximize your experience, try to reserve a room on one of the top floors. Either way, the rooms are spacious and come with a coffee maker and microwave. Resort amenities include a pool, hot tub, fitness center, and laundromat. The only negative is that WiFi connection isn't the best.
Romantic Things To Do In The Area:
Phone: (305) 872-2524
Traveler Rating: 4.4 Stars
Price: Expensive
The Little Palm Island Resort & Spa is the most secluded hotel resort on this list. It's not even accessible by car! To stay here, you have to take a boat or a plane. This obviously leads to an extraordinary setting. On the other hand, there's not a lot to do here. However, if you're the type of person who likes to kick back and read a book while being surrounded by paradise, then this is the place for you. There are a few local tours to take advantage of — but they are quite expensive. Amenities at this resort include a bar, spa, beauty shop/barber, and an airport shuttle. As far as the food goes, it's terrific! To make it even better, breakfast will be delivered to your room upon request. The only negative for the Little Palm Island Resort & Spa is average service.
Good To Know Before You Go To Little Palm Island:
Phone: (575) 758-3502
Traveler Rating: 4.4 Stars
Price: Affordable
This spa resort has a great location! It has a higher elevation than the surrounding area — which not only assists with its seclusion but also allows for incredible scenery. At the same time, the resort is still located close to local restaurants and attractions. Other positives include a spa, a pool, an active bar, comfortable beds, enormous showers, and every room having its own courtyard. The El Monte Sagrado Resort & Spa is part of Marriott's Autograph Collection of "independent luxury hotels." The Native American ambiance here is both intriguing and relaxing.
Fun Things For Couples To Do In Taos:
Phone: (530) 541-7711
Traveler Rating: 4.4 Stars
Price: Affordable
This is a popular hotel resort for skiers in the winter, but its value is underestimated in the summer. Not only are the prices cheaper in the summer, but you will also have an opportunity to enjoy the beauty of the lake and all the watersports and fishing that go with it. If you happen to prefer skiing, then you'll be in heaven. This is the best value you will find in the Lake Tahoe area. Every room comes with a stocked kitchen, as well as a balcony — so you view the slopes from sunrise to sunset. There is also a shuttle bus to all the area ski lifts. The Aston Lakeland Village is clean, comfortable, and close to all Lake Tahoe attractions. The only negative is that you usually have to wait longer than necessary for food.
Cool Things For Couples To Do In Lake Tahoe:
Phone: (602) 225-9000
Traveler Rating: 4.3 Stars
Price: Moderate
Many who visit "The Buttes" consider this to be the most amazing place they've ever stayed — so it's definitely worth including on our list of the best couples resorts. Technically, it's a luxury resort best suited for families who want to get away from the world for awhile. But fun amenities can make a hotel resort worthwhile for couples too! It has 25 acres, a pool with a waterslide, a fitness center, and a walking trail. There's also a golf course nearby. Despite its seclusion, this resort is still only 10 miles from the Phoenix Zoo and close to the highway. Another impressive feature is the food. This place is known for being super clean, and the staff is always friendly. The only negatives here are a parking fee, poorly soundproofed doors, and lots of stairs.
Fun Date Ideas While You're In Phoenix:
Phone: (831) 883-9478
Traveler Rating: 4.2 Stars
Price: Affordable
If you love the beach and views of the ocean, then you're not going to find a better beach resort in the country — especially at these prices. The atmosphere here is very romantic. Every room has a balcony and the views of the Pacific Ocean are remarkable. Keep in mind that this is a secluded beach resort, so it's not loaded with amenities. The focus is on the beach, the views, and the overall simplicity of the area. On-site amenities include a spa, a pool, and your own golf cart that can get you from one area of the resort to another with ease — a unique feature that's really appreciated. The only negative here is somewhat average food. However, the lack of tasty cuisine is made up for by the super-friendly wait staff.
Date Ideas That Are Off The Beaten Path Around Monterey:
Phone: (706) 663-4719
Traveler Rating: 3.9 Stars
Price: Affordable
This hotel resort isn't only secluded, it's also one of the least-known couples resorts in the country! The Mountain Top Inn & Resort features log cabins instead of hotel rooms. The log cabins are set atop Pine Mountain — which makes for exceptional views and a laid back backwoods environment. Two words sum up the Mountain Top Inn & Resort: (1) quiet and (2) comfortable. Every cabin has full air conditioning, a coffee maker, and cable TV. The pool is immaculate — especially for being tucked away in the middle of the Georgia mountains. There's also a business center, but not many people use it. They're too busy enjoying the great outdoors.
Some Romantic Things To Do In The Area:
Most Romantic Restaurants In Warm Springs, Georgia
Phone: (570) 226-4506
Traveler Rating: 3.6 Stars
Price: Moderate
This is the lowest rated hotel resort on the list. However, it's only because the Cove Haven Resort focuses on a country environment as opposed to a luxury one. The resort is located on Lake Wallenpaupack — Pennsylvania's largest man-made lake. Some find the place a little outdated. Still, most enjoy the abundance of activities — including beach volleyball, billiards, a nightclub, and more. Other amenities at Cove Haven Resort include suites with a heart-shaped bathtub, a whirlpool, sauna, and fireplace. The suites are spacious and the beds are king-sized. For some, the biggest selling point of this resort is 'No Kids!'
Fun Couples Things To Do Near Lakeville: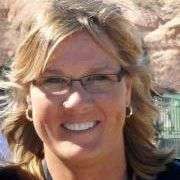 As a lifelong traveler, I like to help people find unique ways to do things that will save time & money — so I write about "outside the box" Travel Hacks that most wouldn't think of. I'm SUPER organized and I love to pack! I've lived in 6 different states (Florida, Indiana, New York, Ohio, Tennessee, and Texas) and have visited every other state in the U.S. — except Hawaii. (Can you say bucket list?) I've been on several different cruises, airplanes, and boats in my life and I currently enjoy the outdoors by bicycling, motorcycling, Jeeping, RVing, camping, or just walking my dogs. My favorite "hobby" is riding on the back of our Harley-Davidson Road Glide traveling cross country — which we usually do at least once each year. We even rode from Tennessee to Alaska once! When I'm not on the road, you will find me at the corner of Good News & Fun Times as publisher of The Fun Times Guide (32 fun & helpful websites).