This post may contain affiliate links. If you buy thru these links, we may earn a commission at no additional cost to you.
---
Cuban sandwiches are culturally linked to Tampa and Miami — 2 large Florida cities with deep Latin roots.
A variation of a ham and cheese sandwich, the traditional Cuban sandwich starts with Cuban bread. The loaf is sliced into lengths of 8–12 inches, lightly buttered or brushed with olive oil on the crust, and cut in half horizontally. A coat of yellow mustard is spread on the bread. Then sliced roast pork, glazed ham, Swiss cheese, and thinly sliced dill pickles are added in layers. Source
Many non-Floridians seem to think Tampa and Miami are about the same and in close proximity to each other — yet these 2 cities are on opposite coasts:
Tampa is situated on the Gulf of Mexico, in the northern half of the peninsula
Miami is located on the Atlantic, down near the Bahamas.
They're 4 hours apart by car and more unlike each other than similar — as far as culture, economics, and overall vibe.
Oh, and the Cuban sandwiches in Tampa and Miami are nothing alike, either!
To understand how a Tampa Cuban sandwich is different from a Miami Cuban sandwich, you have to know a little history.
And you should know that the history of the Cuban sandwich is much contested between the peoples of Tampa and Miami.
*This is where I disclose for the sake of journalistic ethics the fact that I was born and raised in Tampa, Florida. Of course, it's Tampa where the Cuban sandwich was really born … and I'll explain why. Okay, with that out of the way, I can continue with a clear conscience!
Cuban Sandwich History
By some accounts, the origins of the Cuban sandwich started as a type of ham-and-cheese sandwich that was popular among cigar rollers and sugar mill workers in Cuba during the mid 19th century.
Eventually, as Cubans began immigrating en masse to Key West and Ybor City (an historic Latin community in Tampa), they brought this popular culinary tradition with them.
By the 1880s, Cubans had established vibrant communities in Ybor City and neighboring West Tampa. In those days, Tampa was a destination for immigrants from not only Cuba, but also Italy and Sicily, Spain, and Germany. There was also a large and growing Jewish community in Tampa by the early 20th century.
By 1900, a type of sandwich known as a "mixto" or "Cuban mix" had arisen in Tampa. According to recorded mentions, a distinct type of sandwich had become popular with cigar rollers in Ybor City and West Tampa. (Tampa is known as the "Cigar Capital of the World.")
What's In A Cuban Sandwich?
The Tampa Cuban sandwich ingredients include:
Ham — originating from Spanish influence
Mojo-marinated pork — a Cuban trademark
Genoa salami — a Sicilian fingerprint
Swiss cheese — a German touchstone
Mustard — shares German and Jewish roots
Dill pickles — popular in Jewish delis
Crispy Cuban bread — itself a Tampa specialty made famous by local bakers such as La Segunda Bakery.
The Tampa Cuban differs substantially from the Cuban sandwich that became popular in Miami by the 1960s. That's when Cubans fleeing the Communist regime of Fidel Castro in Cuba began building a strong community in Southeast Florida.
The Miami Cuban sandwich ingredients include:
Ham
Pork
Swiss cheese
Mustard (and often mayonnaise)
Pickle
Cuban bread with butter (NOTE: La Segunda bakery in Tampa ships thousands of loaves of Cuban bread to Miami every day!)
What's missing in the Miami Cuban sandwich is the salami. As you now know, salami originates on the Tampa Cuban sandwich thanks to Italians, many of whom married into Cuban families in Tampa.
Cuban Population In Tampa vs. Miami
It's also interesting to note here that Miami boasts a far larger Cuban population than does Tampa, with more than 50% of Miami's population consisting of Cuban Americans.
Meanwhile, Tampa's modern-day Cuban American representation consists of less than 5% of that city's overall population. Yet Ybor City in Tampa is hands down the original major Cuban settlement north of Havana.
Miami's Cuban population really only became significant in numbers and presence following the Cuban revolution in the 1950s — in other words, Miami's strong Latin culture as most know it today is a relatively recent phenomena.
The point of this ethnocentric look at the Cuban population in Tampa and Miami is to provide some anecdotal backdrop as to where and when the Cuban sandwich would have become a staple in each of those communities.
OK, So Who Invented The Cuban Sandwich?…
Miami has long tried claiming the Cuban sandwich as its own, but most food historians concur that the Cuban sandwich was invented in Tampa.
Perhaps the Cuban sandwich began during its early years in Tampa as a "mixto." Nevertheless, evidence from cigar rollers' journal recordings, old cafe menus, and other documentation points to the Cuban sandwich already being served up in Tampa at the turn of the 20th century. At that time, Miami was just becoming a city.
Tampa even famously billed the Cuban sandwich as "The Official Sandwich of Tampa" in 2012, as seen here:
Columbia Restaurant - Tampa Proclaims The Cuban Sandwich "The Signature Sandwich of Tampa"
The folks at the Columbia Restaurant in Tampa have claimed serving the Cuban sandwich since the restaurant opened in 1905.
Other Tampa restaurants have also served Cuban sandwiches since their early days — including Las Novedades (in operation from 1891-1972) Alessi Bakery (operating since 1912), La Segunda (since 1915), and many other popular Tampa eateries that came along later.
So, Why The Miami Claim That They Invented The Cuban Sandwich?
It's hard to say…
Now, let me tell you this (fellow Tampans, please don't get mad at me) but I've been to Miami and have enjoyed Cuban sandwiches there, too.
In fact, if you're ever in Miami, be sure to drop by Enriqueta's Sandwich Shop. They make the best Miami Cuban sandwich you'll ever eat. And their tostadas are heavenly!
Surely it's understandable that Miami, the city many think of as Florida's Cuban culture mecca, wants to lay claim to one of the most popular sandwiches with "Cuban" in the name.
But at the end of the day, it's Tampa that invented the original Cuban sandwich.
The Best Cuban Sandwich In Tampa
Now that you know Cuban sandwiches were invented in Tampa, you're probably curious where you should go to get the best Cuban sandwich in Tampa.
The answer depends on what you think make a great Cuban "great."
Yes, the real Tampa Cuban sandwich consists of just 7 basic ingredients (ham, pork, salami, Swiss cheese, mustard, dill pickles, and Cuban bread). But as anyone who knows anything about sandwich wars knows, there are camps who say this ingredient or that ingredient ought to be included, too.
This reminds me of the great cheesesteak battles in Philadelphia. You know, that's where some people claim Cheese Whiz belongs on a cheesesteak, while others say a "real" Philly cheesesteak boasts provolone or American cheese.
Concerning Tampa and the Cuban sandwich, the debate isn't so much centered around what cheese to use (most everyone agrees a real Cuban has only Swiss cheese). Rather, the real arguments begin when asking what else to add to the Cuban sandwich beyond the usual 7 ingredients listed above.
You get folks who like to add mayonnaise to their Cuban sandwiches. (Personally, I do like at least one iteration of the Cuban sandwich with mayonnaise — I'll explain below.) Then there's the crowd who insists on adding lettuce and tomato to their Cuban sandwiches.
Actually, I do enjoy mixing up my Cuban sandwich a bit. And there are a few variations of the Cuban sandwich in Tampa served at many popular restaurants.
Here are the restaurants that I think deserve to be in the running for making the best Cuban sandwich in Tampa:
Columbia Restaurant
2117 E. 7th Avenue
Tampa, Florida 33605
The Columbia Restaurant serves the classic Tampa Cuban sandwich in its most common and original form — with only the 7 ingredients normally associated with Cuban sandwiches. Many say the Tampa Cuban sandwich was born at the Columbia Restaurant. And what better place to enjoy a real Cuban sandwich than in Florida's oldest continuously operating restaurant that also happens to be the world's largest Spanish restaurant?
TIP: Pair your Columbia Restaurant Cuban with plantain chips and black bean soup for a real Ybor City lunch!
La Segunda Bakery
2512 N. 15th Street
Tampa, Florida 33605
The makers of Tampa's (and maybe the world's) best Cuban bread also make some of the best Cuban sandwiches in Tampa. The Cuban sandwich at La Segunda Bakery comes with mojo-marinated pork, smoked ham, Genoa salami, Swiss cheese, pickles and their "special sauce." (I think La Segunda's special sauce tastes something like mustard and maybe a bit of mayonnaise.) This Cuban sandwich is not one to miss.
TIP: Don't forget to buy a fresh-baked loaf of La Segunda Cuban bread for the road!
Alessi Bakery
2909 W. Cypress Street
Tampa, Florida 33609
I grew up going to Alessi Bakery. While their Cuban sandwich contains a bit of mayonnaise, it's one of my favorite Cuban sandwiches in Tampa. You can pick up a nice, cold Cuban sandwich right from their case (perfect for on-the-go lunches) or wait a little longer and get a hot-pressed or custom Cuban sandwich.
TIP: Do yourself a favor and pair the Alessi Cuban sandwich with scachatta (Sicilian pizza) — you'll thank me later.
Brocato's Sandwich Shop
5021 E. Columbus Drive
Tampa, Florida 33619
Want one of the largest Cuban sandwiches in Tampa? Then stop by Brocato's Sandwich Shop — an East Tampa landmark since 1948. Lettuce and tomato are optional on the Brocato's Cuban sandwich. If you're like me, you'll get it without lettuce and tomato. But I know a few folks who like to "go healthy" with lettuce and tomato on their Cuban sandwiches — to each their own.
TIP: Be sure you try Brocato's deviled crabs — they're the best in Tampa!
The Cuban Sandwich Shop
10434 N. Florida Avenue
Tampa, Florida 33612
Where else to go for a good Cuban sandwich in Tampa but the place that's named for one of their most famous menu items? The Cuban Sandwich Shop is the oddball in this group — because it's tucked away in a quaint building near the older northern suburbs of Tampa. The Cuban Sandwich Shop was established in 1975 and has some of the more affordable Cuban sandwiches in Tampa. But they're no less tasty — coming hot pressed or cold, in traditional Tampa style or with lettuce and tomato.
TIP: Don't forget the Spanish bean soup! Yummm…
More Fun Stuff About Cuban Sandwiches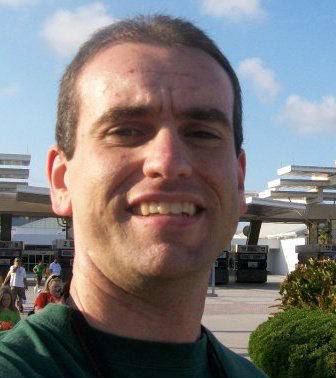 I'm a Florida native, a roller coaster junkie, and a frequent traveler. (Long road trips are my favorite.) Born and raised in Tampa, I grew up visiting Busch Gardens Tampa Bay. I authored the book Busch Gardens Tampa Bay: Images of Modern America, which details the colorful history of the Busch Gardens theme park. As a local historian, I've also written about other popular landmarks and attractions for a variety of publications. Here, on this Travel Guide, I like sharing little-known facts and fun stuff about all the places I've been — so you will have a good idea of what those places are like and what you should know before you go. I especially enjoy helping others plan fun trips… on a budget!