This post may contain affiliate links. If you buy thru these links, we may earn a commission at no additional cost to you.
---
I've traveled to Delaware on several occasions.
Not counting drives through the First State on my numerous trips to New York City and Cape Cod, I've spent more than 50 days in Delaware over just the past few years on various trips.
Some have been vacation stops, others have concerned business and scouting out the University of Delaware to possibly enroll in a graduate program — so, please wish me luck!
Delaware is no longer a strange place to this Florida-born-and-bred guy. It's as close to a second home as I can get in the Mid-Atlantic without having (possibly "yet," anyway) purchased a home there.
While my visits have always kept me close to the city of Wilmington in New Castle County, I've done plenty of zig-zagging across the entire state to find fun, educational, and entertaining things to do in Delaware.
As I've found out through first-hand experience, there's more to do in Delaware than I can possibly list here. So in the essence of space I'll share with you some of my favorite landmarks and attractions in Delaware, in no particular order…
#1 – The Sights in Wilmington, Delaware
Wilmington is the biggest city in Delaware and also the state's northernmost large city. It's located within the Philadelphia Metro Area and is just about 30 minutes south of the City of Brotherly Love.
Wilmington city proper has a population of more than 70,000.
While Wilmington is considerably small as compared to other regional hubs such as Philadelphia, Washington, D.C., and Baltimore, it has the attractions, conveniences, and vibe of a much larger city.
There are several major attractions in the Wilmington area, including:
#2 – Delaware Memorial Bridge
The Delaware Memorial Bridge is one of the nation's most notable bridges, and it spans the mighty Delaware River — connecting the namesake state with New Jersey.
The Delaware Memorial Bridge was opened on August 16, 1951, and has a total span of 2,150 feet.
The iconic 8-lane-wide bridge is designated as Interstate 295 and U.S. Route 40.
The total clearance between the underside of the road deck and the surface of the Delaware River is 174 feet — which means motorists traveling on the bridge will see a view from the height of approximately 200 feet above the water!
The current toll for passenger vehicles entering Delaware from New Jersey is $4.
Did You Know?… The "memorial" part of the bridge is dedicated to more than 15,000 individuals from Delaware and New Jersey whose names are inscribed on a wall at the bridge's war memorial in Veterans Memorial Park in New Castle, Delaware.
#3 – Bombay Hook National Wildlife Refuge
Bombay Hook National Wildlife Refuge is located just east of Smyrna at 2591 Whitehall Neck Road.
The 16,000-acre preserve is located on one of the largest tidal salt marshes left in the Mid-Atlantic and offers more than 12 miles of wildlife driving trails, numerous observation towers, and miles of trails and boardwalks.
Freshwater ponds and lakes, expanses of woodland, and marshy flats lure an array of migrating shorebirds as well as other creatures.
It's the kind of place where you can spend an entire day and still not see everything.
Bring along a camera and, as they say, take only pictures and leave nothing behind.
Entrance fees are $4 for single-visit passenger cars and $2 for hikers and bikers.
#4 – Dover International Speedway
Dover isn't only the Delaware state capital, but it's also a Mid-Atlantic mecca for entertainment.
There are big events happening in Dover virtually every weekend, but 2 of the biggest annual shindigs that Delawareans and others throughout the region look forward to are:
The Firefly Music Festival
NASCAR races at Dover International Speedway
The first of 2 annual NASCAR races usually occurs in early June, with the second taking place in early October.
NASCAR events at Dover International Speedway are exciting because the races occur on a mile-long concrete track with steep embankments, meaning the action doesn't stop from the moment the first green flag drops to the time when the checkered flag finally heralds the winner.
In early summer — not long after the first of the 2 yearly Dover NASCAR races — is the Firefly Music Festival at the Woodlands of Dover International Speedway.
The Firefly Music Festival was first held in 2012 and has become one of the nation's largest outdoor music events. The 4-day music festival has more than a half-dozen stages draws some of the biggest artists.
#5 – Rehoboth Beach and Lewes Beach
One of the biggest draws in Delaware is the Atlantic Ocean. Nothing beats seeing a beautiful early morning sunrise over the Atlantic Ocean!
The beaches of southern Delaware are the place to be any time of day during the late spring, summer, and early fall.
There are dozens of beaches up and down the shore, but two of the most popular are Lewes Beach and Rehoboth Beach.
The 2 beaches are often interchangeably recommended by locals, but each beach has its own characteristics:
Lewes Beach is located near the small town of Lewes, a quaint beachside community offering charming streets lined with shops, restaurants, and other lively diversions. Lewes Beach is a great place for beachgoers who want to enjoy a day at the shore without the large crowds often associated with Rehoboth Beach.
Rehoboth Beach might draw big crowds, but they can be worth dealing with to take in a classic "boardwalk beach" experience that most of us associate with the Northeastern shore. The boardwalk at Rehoboth Beach offers the customary things one usually expects at a good old-fashioned shoreside hotspot — including pizzerias, ice cream parlors, and beach shops.
#6 – University of Delaware
One of the oldest universities in the United States is just a hop, skip, and a jump west from Wilmington in the college town of Newark (that's new-ARK, not NU-werk!)
The University of Delaware, or "UD" as locals call the school, can trace its origins to 1743.
UD's colors are blue and gold, and the school's mascot is the Blue Hen (just a few of the UD facts I picked up pretty quickly, as I've considered becoming a Blue Hen myself.)
A walk through the campus will reveal plenty of red and green, too — red brick and green ivy, that is.
The University of Delaware is one of the nation's most well-known public ivy league schools.
Walking through the UD campus is a delightful way to begin or cap off a walk through downtown Newark.
Be sure to enjoy a stroll along Main Street, where all sorts of wonderful restaurants — many of them local mom & pop places — offer fare fit for any palette.
Other Things To Do In Delaware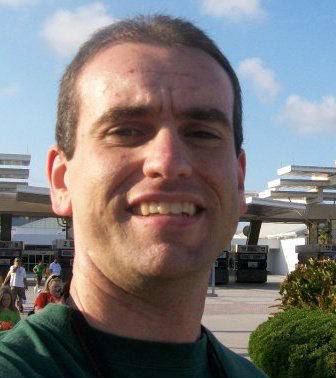 I'm a Florida native, a roller coaster junkie, and a frequent traveler. (Long road trips are my favorite.) Born and raised in Tampa, I grew up visiting Busch Gardens Tampa Bay. I authored the book Busch Gardens Tampa Bay: Images of Modern America, which details the colorful history of the Busch Gardens theme park. As a local historian, I've also written about other popular landmarks and attractions for a variety of publications. Here, on this Travel Guide, I like sharing little-known facts and fun stuff about all the places I've been — so you will have a good idea of what those places are like and what you should know before you go. I especially enjoy helping others plan fun trips… on a budget!