This post may contain affiliate links. If you buy thru these links, we may earn a commission at no additional cost to you.
---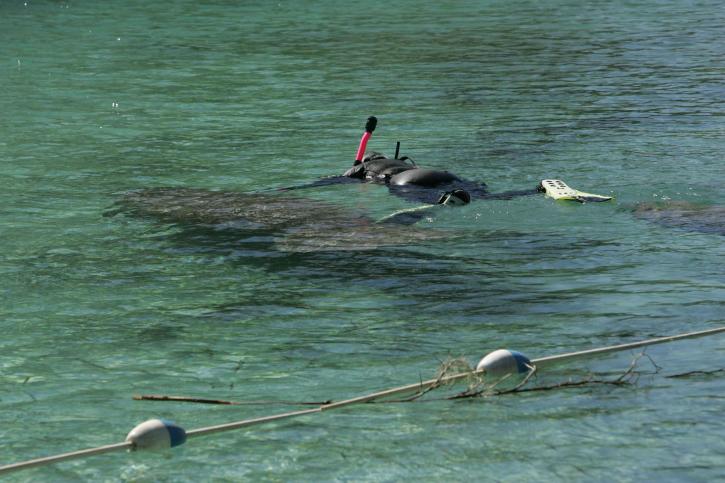 Have you ever wanted to swim with manatees?
Well, I (a Florida native) and my girlfriend (also a Florida native) had talked about snorkeling with the sirenians for a long time. So, when I surprised her with a trip to Crystal River, FL (only about 90 minutes north of Tampa), needless to say it became an experience that we would both be talking about as one of our favorite.
There is nothing quite like swimming with manatees, creatures that are lovingly referred to as sea cows.
Despite their relatively large girth, manatees are about as harmless as ladybugs. These herbivorous mammals are true gentle giants. Though, unfortunately, because they are herbivorous animals that are extremely docile, they often fall victim to predators – and propeller-driven boats.
Manatees are currently classified as endangered, and it is illegal to swim with manatees just anywhere. However, through special arrangements with the government, certain excursion companies in and near Crystal River have been allowed to operate manatee swim programs, like the one my girlfriend and I went on.
When To Swim With Manatees
Manatees love the marshy, coastal Gulf waters, and will seek warmth during the winter by harboring in and around spring-fed bays and inlets, which are very common along the West Central Florida shoreline. My girlfriend and I went in January, which is the peak time to enjoy a manatee swim in Florida, as that is when the highest concentration of manatees will be found in these coastal areas.
You will definitely want to plan your Florida manatee swim for the winter season (which is at its coldest in Florida during December, January, and February). Don't worry, while air temperatures will easily bottom out in the 20s, 30s, or 40s during most West Central Florida winter mornings, the temperature of the spring water ranges within a relatively balmy 68 to 72 degrees.
How To Swim With Manatees
Most manatee swim tours will offer wetsuits to their guests. I, by all means, suggest you wear one. They can be a little tight (and some may find them downright unflattering), but that doesn't matter. You're going to want to stay warm when you are on your manatee swim tour, and bobbing in and out of the water won't be very pleasant if the air temperature is flirting frigidly close to the freezing point.
Remember to follow your tour guide's manatee swimming instructions to the letter. Manatee swim tours, like many forms of wildlife tourism, are only possible because operators abide by the very stringent (and rightfully so) rules of engagement. You are not allowed to ride on manatees, approach them quickly, feed the manatees, attempt to give them a drink, act boisterously around the manatees, harass manatees, or otherwise interrupt their natural behaviors.
Manatee swimmers are monitored very closely by the tour operators at all times during the excursion, and will not hesitate to eject you from the water if your behavior meanders from the rules!
Unless told otherwise, be sure to arrive at the manatee tour office at least 30 minutes prior to your tour time so you have the opportunity to lock away personal belongings that can't be brought along on the boat and to suit up. Prepare to spend at least 2 to 3 hours at the site, and remember that some facilities don't have showers, so plan your day accordingly; consider staying at a nearby motel if the tour office doesn't have a showering facility.
Manatee Fun Facts To Know Before You Go…
Mythology says lonely sailors mistook manatees for mermaids (thus the derivation of the name sirenians from siren, or sea sirens)
Elephants and hyraxes are thought to be the closest living relatives to manatees
Adult manatees are an average of 10 feet long and generally weigh 800 to 1,200 pounds; they can be as long as 13 feet and weigh up to 1,300 pounds
There are 3 species of manatee: the Amazonian manatee, West Indian manatee, and West African manatee
The only other living member of the sirenia order is the dugong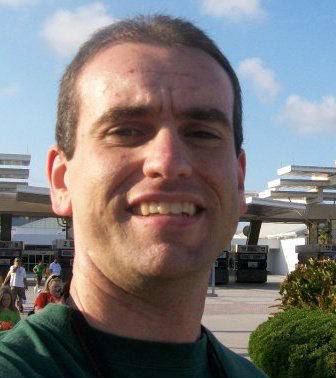 I'm a Florida native, a roller coaster junkie, and a frequent traveler. (Long road trips are my favorite.) Born and raised in Tampa, I grew up visiting Busch Gardens Tampa Bay. I authored the book Busch Gardens Tampa Bay: Images of Modern America, which details the colorful history of the Busch Gardens theme park. As a local historian, I've also written about other popular landmarks and attractions for a variety of publications. Here, on this Travel Guide, I like sharing little-known facts and fun stuff about all the places I've been — so you will have a good idea of what those places are like and what you should know before you go. I especially enjoy helping others plan fun trips… on a budget!