This post may contain affiliate links. If you buy thru these links, we may earn a commission at no additional cost to you.
---
Looking for some fun, inexpensive road trip ideas? I've got some great suggestions for you!
I try to hit the highway often, and I find it quite exciting to drive off toward a new adventure.
After all, unlike flying in a plane, I can take fun side stops whenever I want when driving to my destination by car.
Besides, isn't the journey itself part of the adventure?
Whether you're planning a vacation for spring break, a summer getaway, or an end-of-the-year holiday reprieve, here are 6 fun road trip ideas you're sure to enjoy.
Buckle up for some adventure!
#1 – Theme Park Road Trips
There are plenty of theme parks aside from Disney World you can drive to as a fun road trip destination. In virtually every state around the country, there are theme parks and amusement parks that offer great rides, fun shows, and exciting attractions.
Many theme parks and amusement parks even offer free or discount admission tickets!
Remember that most amusement parks are closed from mid September through March or April each year. Some parks, however, are open during select hours throughout the fall and winter holidays. A few theme parks, mostly those in Florida, are open year-round.
#2 – Fall Foliage Road Trips
Obviously, this is a road trip idea more suited to a September, October, or November excursion. But these fall color trips can be planned well in advance so you're ready to hit the road when peak leaf color is coming around in your neck of the woods.
Fall foliage drives aren't expensive in and of themselves, and if you live in a region of the country where fall foliage is particularly vibrant, then you're in luck.
If you live in the parts of the United States where fall color is much more sparse (such as parts of the Midwest, some of the Plains states, and South Florida), then you'll just need to travel a little farther to find the richest fall colors.
Most expenses associated with a fall color road trip will involve lodging, if you need to stay overnight at your destination.
#3 – Museum Road Trips
OK, if you're the kind of person who doesn't mind reading educational placards or learning something while on vacation (that's me!), then taking a museum road trip is a fantastic and cheap way to enjoy a good time.
Many museums have very low admission prices, and some are even free. Also, on National Museum Day admission at participating museums is free!
From art and history museums to science and technology museums, there are plenty of options that can appeal to everyone's tastes.
Check it out… some free museums:
TIP: Double-check to ensure these museums are still free at the time you're planning your road trip.
#4 – CityPASS Road Trips
Philadelphia, Tampa, Atlanta, New York, San Francisco, and Seattle are just a few of the many cities that participate in CityPASS — a unique, multi-admission discount program that bundles the hottest attractions within each city for one simple, low price.
In many cases, you can save up to 50% by buying the bundle admission versus purchasing individual admission tickets to each of the same attractions.
As for hotel lodging, most big cities have plenty of options both in town and out in the suburbs. If you're trying to keep costs down, forego staying at one of those big, fancy 4- and 5-star resorts and instead spend a night or two at more modest digs.
#5 – Beach Or Lakeside Road Trips
Water is a popular destination for a road trip — especially if you live within easy driving distance of a beach, or you're close to a gorgeous lake.
If you're within a few hours of a beach, you might think about heading to the shore and catching some sun or hitting the waves. If you're planning to stay overnight, keep in mind that lodging rates are normally much higher near the water than further inland.
Too far from the beach to comfortably make the trip there by car? Perhaps a lakeside getaway is in store for you.
Lakes make fantastic destinations for:
Water skiing
Camping
Nature watching
A lakefront picnic is a pleasant weekend day trip idea. There are, of course, the many special lake parties and events that are held during the summer months!
#6 – Discover Local Gems On A Road Trip
I've lived in the same city all my life and came to realize there are still literally dozens of attractions and points of interest within 50 miles of my front door that I've not yet experienced.
I happen to live in tourist attraction-rich Central Florida, so I've got virtually countless things to do in my region of the Sunshine State.
But I can (probably) guarantee that there are at least a few noteworthy restaurants, museums, mom-and-pop amusement parks and attractions, or other landmarks within a few hours' drive of your home that you've not yet enjoyed.
So, why not stake out these yet-unseen-by-you places? Discovering what's in your own backyard is a lot of fun. Besides, staycations are pretty convenient!
All The Best Road Trip Ideas & Tips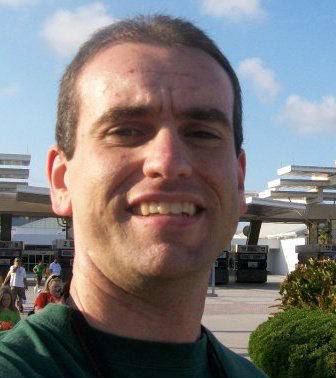 I'm a Florida native, a roller coaster junkie, and a frequent traveler. (Long road trips are my favorite.) Born and raised in Tampa, I grew up visiting Busch Gardens Tampa Bay. I authored the book Busch Gardens Tampa Bay: Images of Modern America, which details the colorful history of the Busch Gardens theme park. As a local historian, I've also written about other popular landmarks and attractions for a variety of publications. Here, on this Travel Guide, I like sharing little-known facts and fun stuff about all the places I've been — so you will have a good idea of what those places are like and what you should know before you go. I especially enjoy helping others plan fun trips… on a budget!