This post may contain affiliate links. If you buy thru these links, we may earn a commission at no additional cost to you.
---
For me, autumn will never be the same without attending at least one fall festival each year.
Neither my fiancée nor I had ever been to any old-fashioned fall festivals until this autumn.
While we're both adults and without any children of our own yet, we didn't have a second thought about attending a fun, family-friendly fall fest about 40 miles north of our home to see what we had been missing all the autumns of our life so far.
We had so much fun!
Fall fairs come in every size and shape imaginable, but the one that we went to had the following:
Pumpkin patch
Fresh apple cider stand
Farm animal petting zoo
Sock hop
Farm house with produce stand
Playground activities
Hot dogs and soda
Granted, we were not much interested in hitting the playground (we are adults, after all!) but everything else appealed to us, and we did as much as we could at this festival.
TIP #1 – Before You Make Plans To Visit A Fall Festival
Every festival is different, but usually there will be pumpkins, hay, fall foliage, and food involved. If you live in an area where corn grows, a corn maze (or a maize maze, as I jokingly say) is pretty much required.
Fall festivals are not just for pre-Halloween fun. In fact, many are held from September through November, and are perfect for those crisp weekends when the fall weather is just a touch chilly.
Of course, fall fests can be just as fun on warm days, too, though. After all, a corn maze can be just as fun — and confusing — whether you're wearing a T-shirt or a hoodie.
It's best to check the Internet and see where the nearest festivals are occurring and what hours they're operating. We were surprised to learn that the festival we attended was open only on the weekends and during just a 6- or 7-hour window in the afternoon. As I understand, others are open in the evenings, though.
We were also shocked to see how crowded this festival was. Cars were lined up several country blocks, and we were initially discouraged when we saw a "Maze Full" sign posted a half-mile away from the festival site. We persisted though and noticed that the maze was starting to clear out as mid afternoon approached.
We've learned that if attending a daytime festival, you should arrive early in the morning. I'm sure this same logic applies to evening festivals — get there at least an hour or so before the festival opens if you want to be among the first in line.
TIP #2 – What To Bring To A Fall Festival
Get your camera ready, because you'll probably be taking lots of photos if you've got young kids who enjoy good, old-fashioned outdoor fun. Or, like in my case, a significant other who enjoys the same!
You'll also want to pack these things in a bag when going to a fall festival:
Sweater or other long clothing — in case temperatures are a little chilly or drop while you're at the festival
Hand sanitizer for keeping your hands clean — festivals are great places for getting your hands dirty!
Gardening gloves — if you're picking out any pumpkins or other heavy produce items
A wheelbarrow or wagon (if you're allowed to bring one) — for hauling pumpkins or other heavy items back to your vehicle
Blankets — for keeping warm or for making some comfortable seat padding if you're going on a hay ride
Allergy meds (if you need them) — animals, plants, and other barnyard elements may trigger some watery eyes, sniffly noses, or sneezes
A fully stocked diaper bag — if you're bringing very young ones along
Plenty of cash — many festivals don't accept credit cards
TIP #3 – How To Find A Fall Festival Near You
I simply hit the Internet and typed in my city name plus "fall festival," and whoosh — off I was looking at a list of 2 or 3 festivals within an hour or so of home.
Chances are, you've got at least 1 or 2 fall festivals near you during the autumn months.
I can't stress enough — be sure to call or email the festival ahead of time to find out their hours of operation and what the cost of admission is.
Arrive with a little extra time to spare and you'll be sure to have more fun than a barrel of apple cider, er – um, monkeys, I mean.
More Tips For Visiting A Fall Festival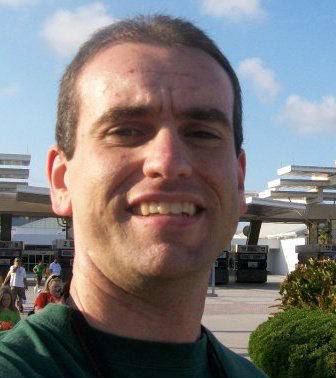 I'm a Florida native, a roller coaster junkie, and a frequent traveler. (Long road trips are my favorite.) Born and raised in Tampa, I grew up visiting Busch Gardens Tampa Bay. I authored the book Busch Gardens Tampa Bay: Images of Modern America, which details the colorful history of the Busch Gardens theme park. As a local historian, I've also written about other popular landmarks and attractions for a variety of publications. Here, on this Travel Guide, I like sharing little-known facts and fun stuff about all the places I've been — so you will have a good idea of what those places are like and what you should know before you go. I especially enjoy helping others plan fun trips… on a budget!