This post may contain affiliate links. If you buy thru these links, we may earn a commission at no additional cost to you.
---
I love south Boston and Cape Cod Massachusetts.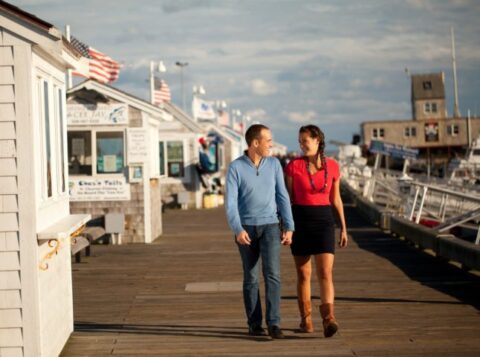 Even though I was born and bred in Florida, my mom's family hails from the southern Bean Town area, so in many ways I feel very much a Yankee even though I'm technically a southerner.
My mom's side was from the Braintree, Weymouth, and Quincy area (by the way, that's pronounced QUIN-zee, not Quin-SEE) — not too far from Cape Cod.
Anyway, there's a lot to see and do in Cape Cod and in the south Boston area — especially for history buffs!
Here's a list of 7 places — attractions and things to see & do — that you should definitely check out if you're traveling to the region.
I've also added a few little personal tips here and there to help you enjoy your trip to Cape Cod and the south Boston area even more…
#1 — Visit Plymouth Rock and the Pilgrim Museum.
One of the biggest tourist attractions in the Boston and Cape Cod area isn't a theme park or museum, but rather a rock.
Plymouth Rock is a 10-ton glacial boulder that rests on the shores of Plymouth Harbor at Pilgrim Memorial State Park.
Fun Fact: The iconic boulder is stamped with the year "1620". That's when the Mayflower and its pilgrim passengers landed in the New World.
Many people believe that the pilgrims leaving their ship, the Mayflower, stepped upon Plymouth Rock as they ventured into the New World.
This claim was asserted by a 94-year-old man named Thomas Faunce, who says his father (one of the original pilgrims) recalled Plymouth rock as the spot where the Mayflower landed.
Whether this is historically true or not doesn't matter — Plymouth Rock is known worldwide as a symbol of the hope and courage those early settlers had as they established the first New England colony in a land that would some 150 years later become the United States of America.
More than 1 million people visit Plymouth Rock each year.
Don't forget to checkout the nearby replica of the Mayflower and the Pilgrim Hall Museum!
#2 — Eat some good seafood.
If there's one thing New England is known for, it's wicked seafood.
And, my goodness, there are so many wonderful places to enjoy clam chowdah and lobstah (sorry, I couldn't resist) — I mean clam chowder and lobster.
There are more lobster huts, clam shacks, and seafood joints than I could count near the rugged and gorgeous shores south of Boston and along Cape Cod Massachusetts.
I usually order seafood sampler platters to get a taste of the local cuisine when I'm there. You, however, may have more specific tastes than I when it comes to seafood. So, here are some Boston and Cape Cod seafood restaurant guides to help you narrow down your choices:
#3 — Check out the Cape Cod Canal Railroad Bridge.
The Cape Cod Canal Railroad Bridge, also known as the Buzzards Bay Railroad Bridge, is a unique piece of architecture that connects Cape Cod with the mainland.
I marveled at this steel girder giant straddling the banks of the Cape Cod Canal when I stood just feet away from the massive structure.
The Cape Cod Canal Railroad Bridge was built by the United States Army Corp of Engineers. It was completed in 1935.
Here are some other cool facts about this gargantuan landmark:
Buzzards Bay Bridge and the CapeFlyer Train
#4 — See glassmakers in action.
Glasswork is a classic form of art, and in Sagamore it's a craft that's still very much alive and well.
Destination Cape Cod - 6 - Pairpoint Glass
I grew up with a lot of glass and porcelain displayed in my family's home, so I naturally have an interest in this type of art.
I was mesmerized watching the Pairpoint glass artists blow, mold, and sculpt glowing heaps of molten material into amazing pieces of art.
The Pairpoint glass shop, just steps from the Cape Cod Canal and on the extreme eastern side of the Cape is known as America's oldest glass company — it opened in 1837.
You can also buy these unique treasures in the Pairpoint glass store, located adjacent to the glass factory.
#5 — Take a road trip along Route 6A.
Massachusetts State Route 6A, also known as "The Old King's Highway," is the primary thoroughfare from the mainland to the tip of Cape Cod — Provincetown.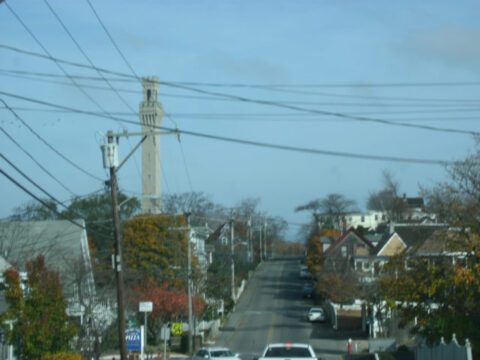 It's also one of my favorite coastal road trips.
Route 6A is 62.3 miles long and takes you along one of the most scenic routes in the United States. The path goes through several towns, including:
Each of these towns offer picturesque main streets, historic homes and shops, and is within close proximity of the gorgeous Cape Cod shore.
At the north end of Route 6A is Provincetown — a popular beach destination with tourist attractions, historic landmarks, and an amazing array of restaurants.
Let's talk a bit about Provincetown…
#6 — Visit Provincetown.
Touted as America's First Destination, Provincetown traces its roots right back to the first settlers who arrived on the Mayflower in 1620.
Historic Provincetown has a thriving art community, dozens of historic landmarks, and beaches.
You can reach Provincetown from either Providence (in Rhode Island) or Boston in less than 3 hours by car — and there's air service that links Boston and Provincetown, allowing you to fly to either city in just 20 minutes!
There's also high-speed ferry service available during the busy tourist season.
TIP: Don't repeat my mistake! My family and I had great intentions when we planned a Labor Day weekend trek to Provincetown in 1999. As it turned out, we should've planned more time there. Traffic was jammed all along Route 6A getting into town, the beaches were packed, and it was difficult to get into many of the tourist attractions. I'm not saying don't go to Provincetown during the summertime holidays, but just be sure to plan ahead and allow plenty of extra time to get around!
Here's a rundown on just some of the things you can see and do while you're in Provincetown:
#7 — Enjoy Martha's Vineyard & Nantucket.
Martha's Vineyard and Nantucket are destinations near Cape Cod Massachusetts that really require their own travel guides.
I've never been to Martha's Vineyard or Nantucket, so I really can't write much about them… yet. But, I'd feel remiss writing a travel guide about Cape Cod and the South Boston area without at least mentioning these popular getaways.
Accessible by plane or ferry from the mainland and Cape Cod, Martha's Vineyard and Nantucket are 2 islands several miles south of the Cape.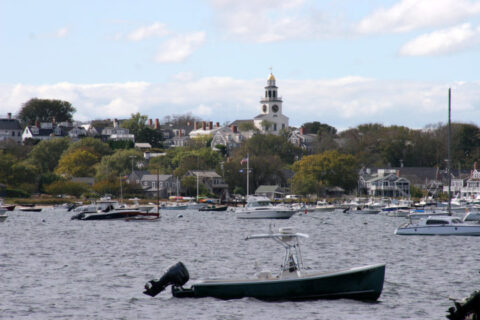 These destinations are popular with weekend tourists and there are lots of resort-style and bed-and-breakfast lodging options.
The Kennedy family has a compound on Martha's Vineyard and dozens of lighthouses chart the course for tourists on Nantucket.
Of course, there's plenty more to see & do in Martha's Vineyard and Nantucket. Check out the following guides for more info on visiting these scenic Cape Cod island getaways:
https://youtu.be/xQXsKNScdQo
More Cape Cod Vacation Tips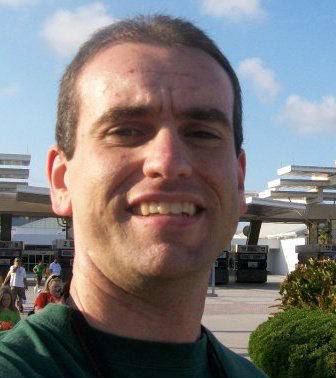 I'm a Florida native, a roller coaster junkie, and a frequent traveler. (Long road trips are my favorite.) Born and raised in Tampa, I grew up visiting Busch Gardens Tampa Bay. I authored the book Busch Gardens Tampa Bay: Images of Modern America, which details the colorful history of the Busch Gardens theme park. As a local historian, I've also written about other popular landmarks and attractions for a variety of publications. Here, on this Travel Guide, I like sharing little-known facts and fun stuff about all the places I've been — so you will have a good idea of what those places are like and what you should know before you go. I especially enjoy helping others plan fun trips… on a budget!