This post may contain affiliate links. If you buy thru these links, we may earn a commission at no additional cost to you.
---
Whether you travel a little or a lot, following are some interesting tidbits regarding airline travel including:
Some Check-in Facts
About Security Checkpoints
The Highest Rated Airports
An Airline Security Loophole
Listen to Bud Light's Real Men of Genius "Mr. Discount Airline Pilot Guy":

Did You Know?…
According to JD Power & Associates, "airport satisfaction" is lowest among passengers who check-in at the main counter, although the majority of people continue to use this method over self check-in procedures.
Check-in Facts
59% of people check-in through the airline's main counter, which takes an average of 19 minutes.
18% use a self-check-in kiosk, which averages 8 minutes.
10% check-in at curbside, which averages 13 minutes.
5% of passengers obtain their boarding pass through the Internet.
Security Checkpoints
Wait times at security checkpoints have increased from an average of 13 minutes in 2003 to 15 minutes in 2004.
The average wait time at large airports is 16 minutes, 15 minutes at medium airports and 13 minutes at small airports.
Highest Rated Airports
Large airports: Orlando, Denver
Medium airports: Pittsburgh, Cincinnati-Northern Kentucky
Small airports: San Antonio, Austin
Airline Security Loophole
According to Slate, an award-winning online magazine, there's a "dangerous loophole in airport security. If Slate could discover it, the terrorists will too."
It seems there is a serious loophole in the Internet check-in procedures available through most major airlines. Here are the facts… scary!
And, if you don't want to read the story, you can listen to it here.
No More Pillows
To save money, American Airlines was the first to announce that they will no longer provide pillows during flight.
If you're one who frequently requests a tiny rectangular pillow from the stewardess, make note: This is a a GOOD thing!
Do you realize how many people use those pillows OTHER than for their intended purpose?! Such as… a foot warmer. And… a seat cushion. Do you really want to rest your head on something when you don't know where it's been???
American Airlines has committed to keeping their thin, fuzzy blankets on all flights in order to keep passengers warm when cabins get cold. The good news: They can also serve as pillows.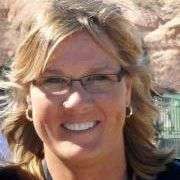 As a lifelong traveler, I like to help people find unique ways to do things that will save time & money — so I write about "outside the box" Travel Hacks that most wouldn't think of. I'm SUPER organized and I love to pack! I've lived in 6 different states (Florida, Indiana, New York, Ohio, Tennessee, and Texas) and have visited every other state in the U.S. — except Hawaii. (Can you say bucket list?) I've been on several different cruises, airplanes, and boats in my life and I currently enjoy the outdoors by bicycling, motorcycling, Jeeping, RVing, camping, or just walking my dogs. My favorite "hobby" is riding on the back of our Harley-Davidson Road Glide traveling cross country — which we usually do at least once each year. We even rode from Tennessee to Alaska once! When I'm not on the road, you will find me at the corner of Good News & Fun Times as publisher of The Fun Times Guide (32 fun & helpful websites).