This post may contain affiliate links. If you buy thru these links, we may earn a commission at no additional cost to you.
---
Virginia Beach is one of my favorite big cities in Virginia.
Located on the Atlantic shore and Chesapeake Bay only a stone's throw from North Carolina, Virginia Beach is a major military town that gets a lot of tourists.
Yes, the military presence helps keeps Virginia Beach thriving, and the shore pumps millions of dollars into the local economy. But there's something else Virginia Beach and the larger Hampton Roads community has going for it: history.
As you may know, some of America's earliest settlers came through the Virginia Beach area. If you're a history buff as I am, you'll have plenty of reasons to fall in love with Virginia Beach!
Directions To Virginia Beach
I spend a lot of time in Virginia Beach for work. But I'm not all about flying in a big fancy jet just to zip into an office cubicle and then fly back out on a red eye. Nope. Not my style.
I can drive to Virginia Beach — or "VB" — in just a day by car. And it's when I've got my car that I can really get around Virginia Beach in true road trip fashion. After all, I like to stop and smell the roses… you know?
Getting to Virginia Beach is a bit of a haul for most folks coming from outside the Tidewater and Hampton Roads regions.
Unlike the big cities of Richmond, Fredericksburg, Arlington, and other Virginia communities along I-95, Virginia Beach is way off the well-beaten north-south path of I-95. Virginia Beach is located right near I-64, which runs east and west across Virginia.
But, for folks such as myself who are traveling along I-95, it's a good 2-hour drive east of I-95.
Coming from the Eastern Shore and Delmarva Peninsula — like Ocean City, Maryland or Dover, Delaware? In that case, you'll have to trek a few hours down Route 1 or Route 13 to get to Virginia Beach.
But don't let the drive scare you. You'll see some of the prettiest countryside anywhere in the Mid Atlantic.
As for me, I often enter Virginia Beach down the picturesque east-west Route 58. Route 58 takes me from its well-trodden interchange with I-95 in Emporia, Virginia — along a 95-mile voyage through southern Virginia farmlands.
But, if you really hate driving, never fear. I've also been to nearby Norfolk International Airport — a well-designed and convenient place for those who are jetting into and out of nearby Virginia Beach.
Why I Like Virginia Beach So Much
Virginia Beach is a neat place.
It's a large city with a population of more than 450,000. And while Virginia Beach and the neighboring cities of Norfolk and Chesapeake comprise a significant metropolitan area, it doesn't feel as congested there as I've experienced in other communities of similar size and scope.
Coastal Virginia Beach is essentially an oceanfront vacation resort spot — with the entire city serving as a living American history museum that doubles as a major military outpost.
One of the first things that struck me about being in Virginia Beach is the fact that every 5 minutes or so, throughout the day, you'll hear fighter jets flying low overhead. That's because Virginia Beach is the home of Naval Air Station Oceana.
Take a drive east down I-264 (locally called the "Norfolk Virginia Beach Expressway") from Chesapeake or Norfolk down to Virginia Beach and you'll surely catch the sight of some fighter jets coming in for a landing to the naval base just south of the interstate.
There are also plenty of unique things to do in Virginia Beach if you're a military buff.
And then there's the beach! Virginia Beach boasts a huge swath of soft sand and a beautiful boardwalk, too.
The Virginia Beach Boardwalk
This picturesque Virginia Beach boardwalk stretches some 40 blocks along the Virginia Beach oceanfront — with dozens of hotels, restaurants, and attractions along the shore.
A few of my favorite Virginia Beach landmarks along the boardwalk
King Neptune Statue — I love this 34-foot-high bronze statue located at 31st Street and Atlantic Avenue. The King Neptune statue was designed by Richmond artist Paul DiPasquale and overlooks Neptune Park.
Virginia Beach Fishing Pier — A great place to make the catch of the day near 14th Street. Or, as I like to do… catch an Atlantic shore sunrise!
Atlantic Fun Park — Anchored by a 100-foot-tall Ferris Wheel, Atlantic Fun Park is a small seaside amusement park near 15th Street filled with fun rides, games, and eateries. Atlantic Fun Park operates seasonally throughout the summer.
Virginia Beach Surf & Rescue Museum — This vintage clapboard museum by 24th Street is dedicated to nautical rescue missions and shipwrecks. The Virginia Beach Surf & Rescue Museum is open on weekends and select weekdays.
Virginia Legends Walk — I've learned a lot about Virginia's heroes through Virginia Legends Walk near 13th Street. This attraction features memorials to and stories about Captain John Smith, Thomas Jefferson, James Madison, Douglas MacArthur, Ella Fitzgerald, Edgar Allen Poe, and many others.
Virginia Beach Oceanfront
Then, of course, there's the BEACH!
I love taking strolls along Virginia Beach oceanfront.
Oh, and apparently there are horseback rides along Virginia Beach, too. Not to mention wild horses along the Atlantic Wild Horse Trail.
I'm from Florida, and I think the beach here in Virginia is just beautiful. The sand is soft, there's a variety of small & colorful shells, and the waves at Virginia Beach are incredible.
I'm not a surfer, but I know a few friends who'd love to hang 10 off Virginia Beach! I understand Virginia Beach surfing can be fun — and pretty intense.
Chesapeake Bay Bridge & Tunnel
One of my favorite things to do in Virginia Beach is to drive a particular stretch of highway. But not just any highway — the Chesapeake Bay Bridge & Tunnel!
This 20-mile-long attraction carries northbound and southbound Highway 13 traffic.
It opened on April 15, 1964 and was chosen as "One of the 7 Engineering Wonders of the Modern World."
In 1965, it was also selected as "The Outstanding Civil Engineering Achievement" by the American Society of Civil Engineers.
In the decades since, more than 130 million commercial and passenger vehicles have crossed the bridge — including many crossings paid by me!
Tips for driving the Chesapeake Bay Bridge and Tunnel
I've driven the Chesapeake Bay Bridge in the morning, afternoon, and at night — and I always feel safe making this crossing, which connects Virginia Beach to the Eastern Shore communities along the Delmarva Peninsula. The bridge and tunnels take motorists across the mouth of the Chesapeake Bay.
The Chesapeake Bay Bridge Tunnel is a toll road with a discount if you make a return trip within 24 hours. (I use my E-ZPass to pay for tolls and receive toll discounts.)
Big changes are coming to the Chesapeake Bay Bridge. Widening projects that began in the 1990s are now reaching the tunnels. Eventually, new tunnels will parallel the existing ones, bringing tunnel traffic to 4 lanes — 2 in each direction.
Speed limits on the Chesapeake Bay Bridge Tunnel vary — depending on wind speeds and weather conditions.
In all honesty, I find driving through the tunnels to be a bit of a white-knuckle experience. Currently, the tunnels are only 2 undivided lanes wide. This can get pretty intense with semi-tractor trailers barreling your direction from the opposite lane at speeds in the 40 to 50 mph range.
Here are my personal tips for getting over your fear of bridges (…and tunnels).
Cape Henry
Cape Henry is located on the cape along the Atlantic shore in the northeast corner of Virginia Beach — right by the southern entrance to the Chesapeake Bay.
Cape Henry was named in 1607 for one of the sons of King James I of England.
The original Cape Henry Lighthouse was built in 1792 and became the first federal construction project under the U.S. Constitution. The historic Cape Henry Lighthouse still stands today — despite being replaced in 1881 with a "new" Cape Henry Lighthouse.
A few notes before visiting Cape Henry
When I previously visited Cape Henry in late 2018, the original lighthouse was inaccessible to the public due to a major restoration project. You can still very easily see the original lighthouse from the park. One of the park's staff members told me that the original lighthouse will reopen in 2019.
Interestingly, the Cape Henry lighthouses are located on what is now Fort Story — an Army base. So, you'll have to:

Enter through a security gate to get into the landmark Virginia Beach park.
Once on base, you'll park your car in a remote parking lot.
Then, you'll need to clear TSA-style security protocol (metal detector and all).
Afterward, you'll take a transit bus to a gift shop near the original Cape Henry Lighthouse.

I'd suggest that you plan to spend at least an hour or two here.
Yes, there are a few hoops and ladders to get through when visiting the park. But it's well worth the time and trouble. And the military staff who operate the visitor's entry point to Cape Henry are a joy to talk with!
Oh, and don't forget to visit the Cape Henry Memorial Cross while you're there. Erected in 1935, the Cape Henry Memorial Cross commemorates the landing of settlers in 1607 following their 4-month voyage from England. By the way, this region became the first permanent English settlement in America.
First Landing State Park
Right near Cape Henry, along beautiful Shore Drive, is First Landing State Park. This nearly 3,000-acre state park offers swimming, biking, boating, fishing, and hiking opportunities.
First Landing State Park is a nice place to visit for a walk or hike. If you wish to stay longer than a few hours (or even a day), they also have camping spaces and cabins available.
There's a fee to enter the park, but I think it's well worth the small cost.
First Landing State Park is one of the few major spreads of virgin land left in Virginia Beach — and it feels a world away from the hustle and bustle of city life.
Read more about Virginia Beach state parks.
Mount Trashmore
Time to go from virgin land to, well… Mount Trashmore. This 165-acre city park in the heart of Virginia Beach opened in 1974 as a reclaimed waste dump. It's one of the earliest examples of landfill reuse in the United States.
I love visiting here after work or on the weekends because there's so much to see and do here.
Best of all… Mount Trashmore is free!
Some interesting things about Mount Trashmore
It's a 60-foot-high, 800-foot-long man-made mountain of trash (part of the landfill) — That's a lot of old trash!
There are 2 beautiful man-made lakes — I love looking out over these lakes on my walks.
There is a 1.45-mile-long lake trail and a 1.3-mile mountain trail — The trails are where you're most likely to find me at Mount Trashmore!
There's even a 24,000-square-foot skate park — For fear of unintentional self-inflicted injuries, I've not been there yet (ha ha). But I hear skating legend Tony Hawk once visited this skate park.
You'll find lots of volleyball areas — SPIKE!
I have to say, I've been to a lot of city parks in my years — including Central Park in New York City. Mount Trashmore is one of the busiest city parks I've ever visited. Turns out, more than 1 million people visit Mount Trashmore each year!
Virginia Beach Town Center
Just northwest of Mount Trashmore is the Virginia Beach Town Center — an urban core complex consisting of 24 city blocks.
Virginia Beach Town Center is a shopping, dining, and entertainment hub anchored by 2 skyscrapers.
The Town Center is conveniently located about halfway between the Virginia Beach oceanfront and Norfolk.
There's a decent mix of local and chain restaurants and shopping venues here, and it's a neat place to check out on a Friday evening or during the weekend.
When I first began visiting Virginia Beach, I used the skyline created by the Virginia Beach Town Center as a distant landmark for orienting myself in town. As I soon found out, the 508-foot-tall Westin Virginia Beach Town Center building was completed in 2008 — it's the tallest building in Virginia.
Virginia Aquarium & Marine Science Center
Virginia Beach is a real mix of surf and turf. But if you want to enjoy the surf on the turf, then look no further than Virginia Aquarium & Marine Science Center.
This renowned aquarium facility opened in 1986 and boasts a marine menagerie of 700 species living among 800,000 gallons of freshwater and saltwater habitats.
The 2 main exhibit areas include the Bay & Ocean Pavilion and the Marsh Pavilion — which are connected by a long nature trail. There's also a half-acre aviary with some 70 species of birds.
If you're like me, you'll visit the Virginia Aquarium & Marine Science Center to become better acquainted with the flora and fauna of Virginia Beach — or to learn a thing or two about the outdoor sciences.
So… whether you're looking for fun or educational things to do in Virginia Beach, you'll definitely want to spend a few hours at the Virginia Aquarium & Marine Science Center!
Virginia Military Aviation Museum
There is no way I can write a blog post about the fun things to do in Virginia Beach without a nod to the city's military culture!
The Virginia Military Aviation Museum is one of the best places to check out — especially for World War I and World War II buffs, as well as all fans of aviation history.
In fact, the museum bills itself as the "home of one of the largest private collections of World War I and World War II era military aircraft in the world." One stop here and you won't argue with that claim!
Something that's neat about all of the planes and other aircraft here is the fact that they've all been restored to the condition they would have been in during their military use — with original parts used when possible.
Also, many of the planes are still airworthy and are flown in flight demonstrations at air shows.
TIP: The museum also offers aircraft rides. There is perhaps no better way to enjoy Virginia Beach than seeing it from over the wild blue yonder!
More Info About Virginia Beach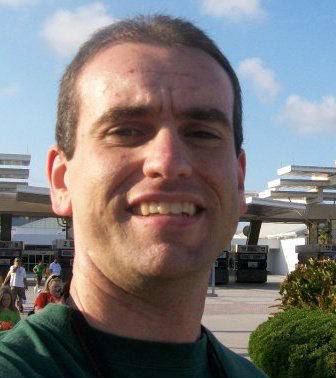 I'm a Florida native, a roller coaster junkie, and a frequent traveler. (Long road trips are my favorite.) Born and raised in Tampa, I grew up visiting Busch Gardens Tampa Bay. I authored the book Busch Gardens Tampa Bay: Images of Modern America, which details the colorful history of the Busch Gardens theme park. As a local historian, I've also written about other popular landmarks and attractions for a variety of publications. Here, on this Travel Guide, I like sharing little-known facts and fun stuff about all the places I've been — so you will have a good idea of what those places are like and what you should know before you go. I especially enjoy helping others plan fun trips… on a budget!