This post may contain affiliate links. If you buy thru these links, we may earn a commission at no additional cost to you.
---
Okay, so what was with all the ambulances buzzing around town in Nashville on Friday?
During my drive between Davidson and Williamson counties, I must've spotted a dozen or more ambulances!
None of them actually had the siren on, but it seemed everywhere I looked during my lunch hour drive I saw an ambulance motoring about.
So much so, that I felt compelled photograph those I saw on my way back to work.
I wondered if I would see half as many as I saw on my way to lunch… I did!
My Best Guesses:
There was an ambulance convention in town — though I couldn't find information about it anywhere.
Ambulance drivers all tend to go to lunch at the same time every day.
They were anticipating a lot of emergencies, and everyone who was anyone was on call today.
They were on a mission to subliminally give everyone the illusion that Nashville is in good hands.
Did You Know?
The 911 emergency phone system was invented in Nebraska though it was first rolled out in Alabama.
Here's what constitutes an "emergency" vs "non-emergency" situation.
Check out pictures of ambulances showing how they have changed through the years (pre-1900 to the present).
Here's a kids' rap song to familiarize children with the 911 emergency phone number.
Paramedic Bloggers
Following are a handful of people who work as ambulance drivers (or EMTs) and who blog about their experiences:
—>"9-1-1 Has Been Changed!"<—
Actual Calls Made To 911 Operators
We're living in a day & age where pranksters can create audio and video which looks very real. Which of the following are "pranks" and which are actually "real" is hard to know. Nevertheless, the following audio clips are mildly entertaining to listen to.
Burger King 911 Tape …a lady calls 911 from the drive-thru for help getting a cheeseburger made to order. (The 911 Dispatcher writes: "We had this call on record at work. I personally think it's the funniest call I have ever heard, but of course, others may not understand the humuor unless they work in the industry.")
Actual 911 Calls …former 911 operators each talk about the one call they'll never forget.
Taco 911 Tape …a woman calls 9-1-1- over a taco.
Funny 911 Calls …transcripts from a handful of 911 calls.
Crazy 911 Calls …actual 911 operators share the craziest calls they ever received.
Newspaper Article …about a guy who drove an unconscious man to the hospital parking lot, but was told to call 911 for an ambulance to get him inside.
Home Intruder Calls 911 …when he needed rescued after breaking into a house and realized the owner had guns.
Blonde Jokes About Dialing 911
This funny commercial aired on "The Bert Show" (Q100.5 in Atlanta):
Listen to Bud Light's Real Men of Genius "Mr. Radio Traffic Announcer Guy":
https://travel.thefuntimesguide.com/files/Bud_Light_Real_Men_of_Genius_Mr_Radio_Traffic_Announcer_Guy.mp3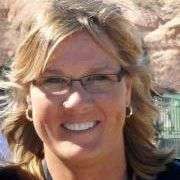 As a lifelong traveler, I like to help people find unique ways to do things that will save time & money — so I write about "outside the box" Travel Hacks that most wouldn't think of. I'm SUPER organized and I love to pack! I've lived in 6 different states (Florida, Indiana, New York, Ohio, Tennessee, and Texas) and have visited every other state in the U.S. — except Hawaii. (Can you say bucket list?) I've been on several different cruises, airplanes, and boats in my life and I currently enjoy the outdoors by bicycling, motorcycling, Jeeping, RVing, camping, or just walking my dogs. My favorite "hobby" is riding on the back of our Harley-Davidson Road Glide traveling cross country — which we usually do at least once each year. We even rode from Tennessee to Alaska once! When I'm not on the road, you will find me at the corner of Good News & Fun Times as publisher of The Fun Times Guide (32 fun & helpful websites).