This post may contain affiliate links. If you buy thru these links, we may earn a commission at no additional cost to you.
---
The Indonesian island of Bali has become a popular international tourist destination since surfers were first attracted by the now infamous waves that break over the coral reefs here.
Back in the 70s it was a very different place, but over the last few decades the island has developed at a startling rate and now offers something for every type of visitor.
While some people are skeptical about visiting Indonesia because of its safety record, Bali really is different to the rest of the country.
You might think that you should avoid this type of destination to protect your family, but this really is not the case in Bali. There is no need to exercise any more safety procedures when visiting Bali than any other tourist destination in the world.
In Bali, tourists are welcomed with open arms, and the local economy really does rely on income generated by visitors, so locals will go out of their way to help you.
Arriving in Bali
Once you have stepped off the plane, there are a couple of things to be aware of and prepare for.
First of all, you will need to buy a 30-day tourist visa when you arrive — at a cost of $25 per person.
Other requirements for the visa are:
Having at least 2 blank pages in your passport; and
Your entry date being at least 6 months away from the expiration date of your passport.
Once you are through immigration and waiting to pick up your bags, you might be approached by friendly porters offering to carry your bags to the airport exit. Be aware that these porters do charge for this service, something which they often do not tell visitors until outside the airport.
When outside the airport, you will undoubtedly be approached by many taxi drivers offering a lift. Not all are licensed and some will overcharge. To be on the safe side, go to the official taxi office to the left of the arrivals terminal and order if you do need transport.
The Beaches
Once you are at your hotel, the fun can really begin.
One of the biggest draws of Bali are its absolutely fantastic beaches, and it has many to choose from. The majority of hotels are located around the Kuta, Seminyak, and Nusa Dua areas in the south of the island, and luckily you'll find fantastic beaches close by all of these places.
Kuta beach is by far the busiest beach on the island, so if you are looking for a bit of peace and quiet it is better to head to an area known as the Bukit. Here you will find the cream of the crop of Bali's beaches — places like Balangan beach, Dreamland beach, Padang-Padang Beach, and the almost-impossible-to-find Nyang Nyang beach.
For the isolated desert island feel, Nyang Nyang beach is the one to go for, but be prepared for a long walk down (and an even longer hike back up) the 200 or so steps leading down to the sand.
Fun Family Activities
Once you wander around the streets close to where you stay, you will surely pass by a kiosk offering all manner of activities to try. From parasailing and white-water rafting, to visiting sacred temples and exploring the jungle, you will be astounded by the amount of things you can do.
Do not be too hasty to book with the first operator who you talk too, because some operators do overcharge. Instead, if you are tempted to try something exhilarating or cultural, the best place to organize it is at Perama Tours, the most reputable tour and activity company on the island.
Other places for great family fun are the waterpark and safari park.
Suitable for all ages, Waterbom is full of water slides — from vertical drop slides like the 'Climax,' to inflatable rings spinning around a whirpool on the 'Superbowl.'  The entire park stretches over 38 hectares of landscaped tropical gardens and has over 20 different slides, so it will certainly keep you entertained for the entire day.
The Bali Safari and Marine Park gives you the chance to see up close and personal animals native to Indonesia and other parts of the world. Here you can gaze upon the Komodo dragon, the Sumatran tiger, cheetahs, elephants, and of course lots and lots of monkeys! The park is involved in a local and international conservation program to help preserve the natural environments of these animals, so your entrance fee is being put to good use.
Dinner Time
Indonesian food is a lot like other Asian cuisine. Most dishes are served with rice and many items on the menu will be spicy.
There are some fantastic delicacies available, like the simple 'ayam lalapan,' a dish consisting of rice and a fried chicken leg, served with a selection of salad and vegetables along with a salsa like chili dip called 'sambal.'
Another dish, that is unique just to Bali, is 'babi guling.' The centrepiece of this dish is roasted suckling pig, and the pork is prepared in a variety of different ways using local spices and vegetables, and served with rice.
While all hotels offer decent international food, if a taste closer to home is what you are after then 'Moo Moos Steakhouse' in on Jalan Melasti in Legian is a great place for dinner. Imported Australian steaks, BBQ ribs, pasta dishes, a wide range of burgers, and great seafood are all on offer here.
Getting Around
First-time visitors to Bali are often bewildered by the chaotic way traffic fills the roads and weaves in and out of eat other.
Many people ride scooters and motorbikes here, but it can be downright scary to navigate through the swarms of bikes, cars, and trucks in the busy areas.
Taxis are plentiful and a much better option than driving yourself, although do be sure to ask for the driver to put the meter. Many won't unless you ask them and instead charge a higher fare.
For a day out to one of the beaches or the mountains in the north, a great option is to hire a driver for the day, or even for a week if you plan on moving around a lot. Drivers, along with a car, can be hired for around $30-$40 a day, so they are very reasonable indeed.
Having a stress-free and thoroughly enjoyable holiday in Bali is possible, so don't be put off!
As well as being a full-time feature writer and mother of two, Eve Pearce is an art and design aficionado who has written for numerous sites. She also enjoys travel and photography.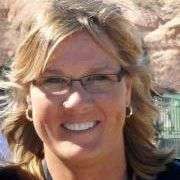 As a lifelong traveler, I like to help people find unique ways to do things that will save time & money — so I write about "outside the box" Travel Hacks that most wouldn't think of. I'm SUPER organized and I love to pack! I've lived in 6 different states (Florida, Indiana, New York, Ohio, Tennessee, and Texas) and have visited every other state in the U.S. — except Hawaii. (Can you say bucket list?) I've been on several different cruises, airplanes, and boats in my life and I currently enjoy the outdoors by bicycling, motorcycling, Jeeping, RVing, camping, or just walking my dogs. My favorite "hobby" is riding on the back of our Harley-Davidson Road Glide traveling cross country — which we usually do at least once each year. We even rode from Tennessee to Alaska once! When I'm not on the road, you will find me at the corner of Good News & Fun Times as publisher of The Fun Times Guide (32 fun & helpful websites).